The other day I gave you an introduction to the Norco Empire 5 and you all seemed pretty stoked on it, so today I bring you the entire DH / Park Series of bikes. Yep the Team DH, the Aline Park Edition, the Aline and the Atomik. These bikes are built for gravity's play ground! Be it shuttle runs in the back of the truck or loading up the chair lift at your local bike park to winning WC DH events, this is your series of machines to take on that task.
Check them out
!
No cross country going on here, these bikes are pure bred to go down and to do it fast! The Team DH, the Aline Park Edition and the Aline have all received a full once over that has resulted in a completely new frame, while the Atomik is utilizing last year's Team DH frame set.
For 2009 you'll also find these models available in three sizes with a true large offering in the mix. Great for all you guys over 6'1" that used to have to make due. The new frames are lighter, with a really low center of gravity that should aid you in keep it fast in the corners and in the rough.
-rider focus: Pro level and grass roots racers to the shuttle and bike park crowd
-8"-9" of travel
-150x12mm rear drop out spacing
-1.5" head tubes
-adjustable BB height and Head tube angles
-dual crown forks
Team DH
- $7100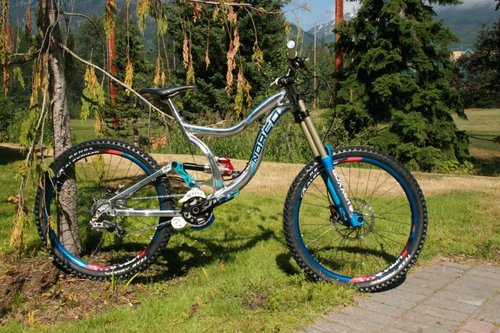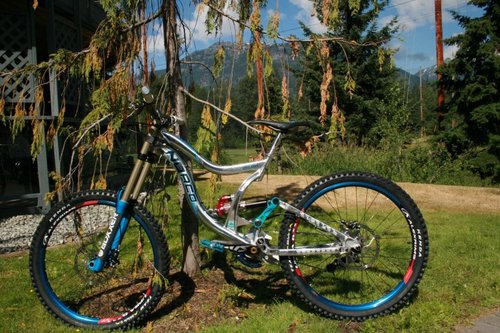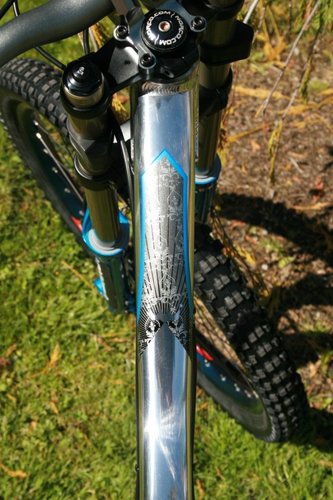 -lighter rear stays and drop outs than the Alines
-sub 40lbs stock build