Kona has released a sneak peak of their upcoming 2015 lineup, which includes two new models, the Process 167 and the Precept 200. Both bikes use 26" wheels, a somewhat surprising move amidst the waves of 27.5" bikes hitting showroom floors, but one that should put a smile on the face of riders who still prefer the smaller wheel size. An SE version of the Process 134 has also been added, with a build kit aimed at smaller, lighter riders, including an XS size that should fit riders shorter than 5'4". Take a look at the specs below, and stay tuned for more details and ride impressions in the coming months.
---
Process 167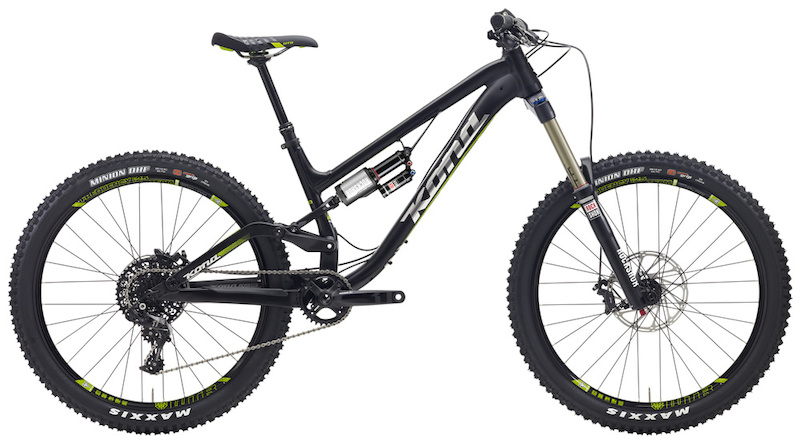 • 26" wheels
• 167mm travel
• SRAM X1 11-speed drivetrain
• RockShox Lyrik DH RC2DH Solo Air 170mm fork





• 150mm KS Lev dropper post
• 65° head angle
• 415mm chainstay length
• $4999 USD


The 167 takes Kona's Process geometry (long top tube, short chainstays, short stem) and brings it to a slack, 26" wheeled ride meant to take on everything from bike parks to extra-rough enduro race courses. Plus, with a 150mm dropper post, you should be able to pedal your way to the top, giving the bike a bit more versatility than the Entourage model it replaces.
---
Kona Precept 200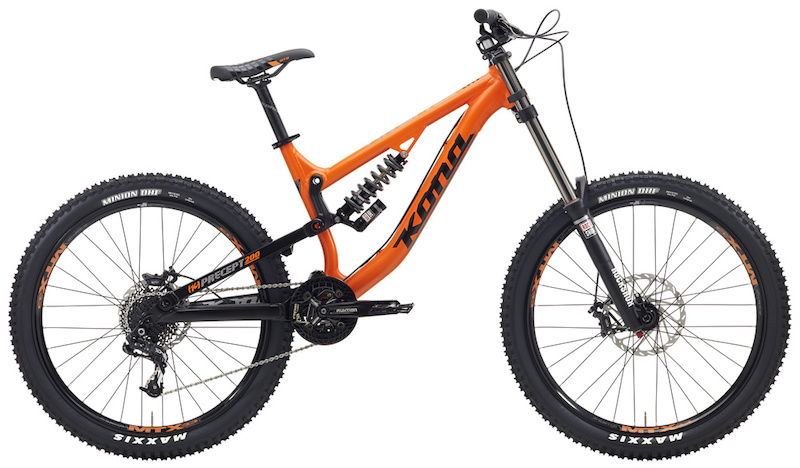 • 26" wheels
• 200mm travel
• Code R brakes
• RockShox Domain 200mm dual crown fork




• RockShox Kage rear shock
• Sun MTX 33 rims
• 64° head angle
• $2999 USD

The Precept 200 takes the suspension configuration found on Kona's budget-oriented trail bike series and brings it to a 200mm downhill bike that checks in at less than $3,000 USD.
---
Kona Process 134 SE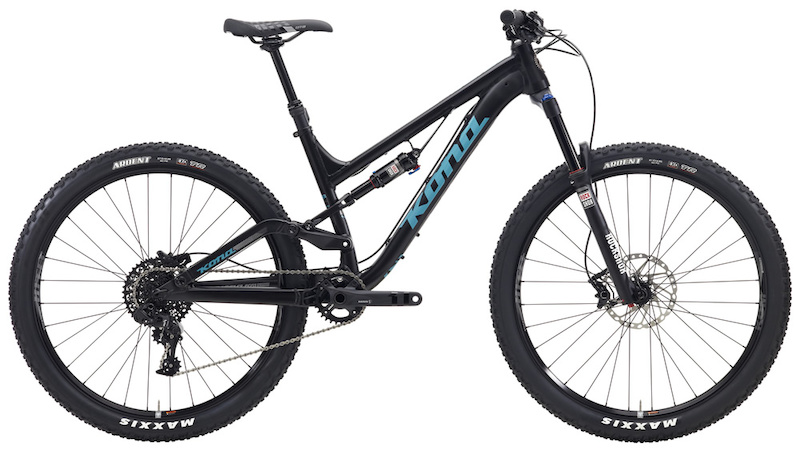 • 27.5" wheels
• 134mm travel
• SRAM X1 11-speed drivetrain
• Shimano Deore brakes




• RockShox Revelation RL Solo Air 140mm fork
• KS Lev DX dropper post
• WTB KOM i23 TCS 27.5-inch rims
• $3999 USD

The Process 134 SE's sloping top tube provide plenty of clearance for riders under 5'4" to fit on the XS size, and the build kit has been chosen specifically to drop the weight of the bike without pushing the price through the roof. The SE version of the 134 will be available in sizes XS, S, and M.
---
www.konaworld.com