Pinkbike recently dropped in on Santa Cruz's California headquarters for a tour of the grounds, including their prototyping facility and company skatepark. We also had the go-ahead to visit their test lab, a room that, until now, had always been off limits to photo and video cameras. Joe Graney, head engineer at Santa Cruz Bikes, not only opened the doors for us, but also fired up their custom test machines for some bad-ass destructive 'research'. Putting frames through their paces until they fail is not unusual, every manufacturer goes through this process. Allowing the likes of us in to film however is far from common. This is especially true when it comes to carbon. Fortunately for us, Santa Cruz was feeling a bit more open minded during our visit, pitting an aluminum Nomad frame against their carbon version in a battle to the death. The goal: destroy both, discovering which one took more force to break in the process.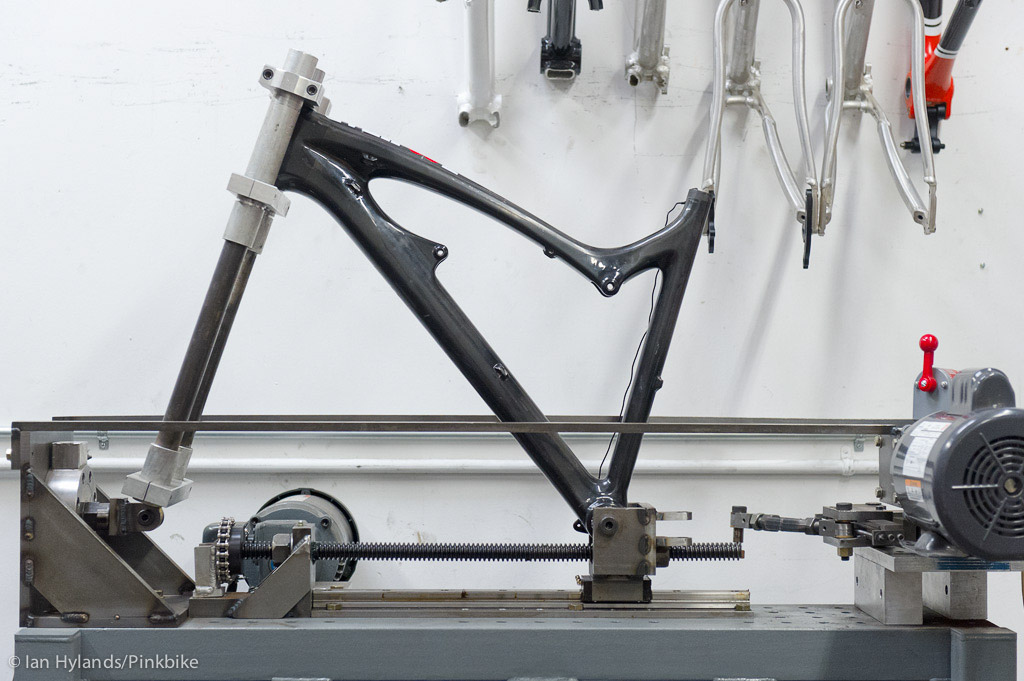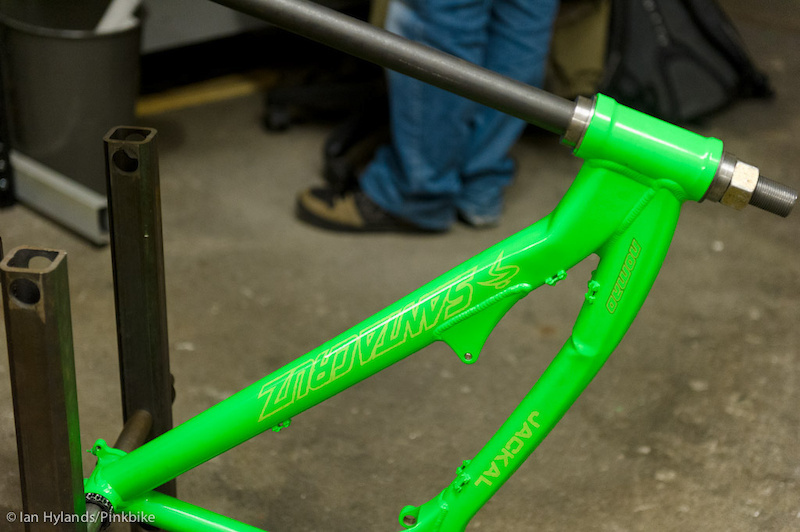 JRA Impact test. Again, it was aluminum v.s. carbon in a battle of who could take more abuse before becoming unrideable. Up first was a gloss lime aluminum Nomad front triangle that took its first impact from a height of 350mm, a collision that made some noise, but didn't seem to cause any visible damage. The same weight was then dropped from 400mm, but it wasn't until the height reached 450mm that we saw the front triangle begin to fold just behind the head tube. Next up, another Nomad Carbon, this time Sven Martin's personal frame that, prior to us deliberately trying to break it, spent much of its life travelling the world under the ex-pro WC downhiller. Yeah, it has already had a tough life, but its time had come. Graney is well aware that the Nomad Carbon far exceeds the aluminum version in strength, but it was only fair to replicate the exact testing. Six drops later and he was letting the weight fall from 900mm, twice the height that damaged the aluminum Nomad, with Sven's old frame shrugging it off easily.
The death blow didn't happen until we added extra weight to the cart, making it 35% heaver than what took out the aluminum frame, and upped the height to 900mm. The increased mass and height finally caused fatal damage to the old steed - she had a good life bless her soul. Again, the carbon front triangle proved itself to be considerably more resilient than its aluminum counterpart, this time in a straight up impact test. The failure modes between the two are quite different, with the aluminum triangle buckling and the carbon cracking, but the forces required to bring the carbon frame to failure are significantly higher. Can a rider expect to replicate this impact in the real world? Barring a car accident, it's highly unlikely that even the most miscalculated jump or drop could ever approach them.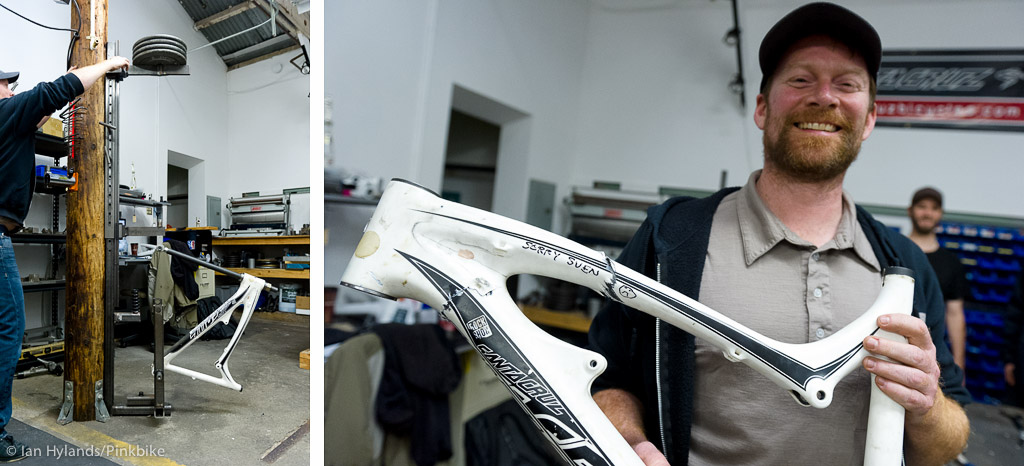 www.santacruzbikes.com