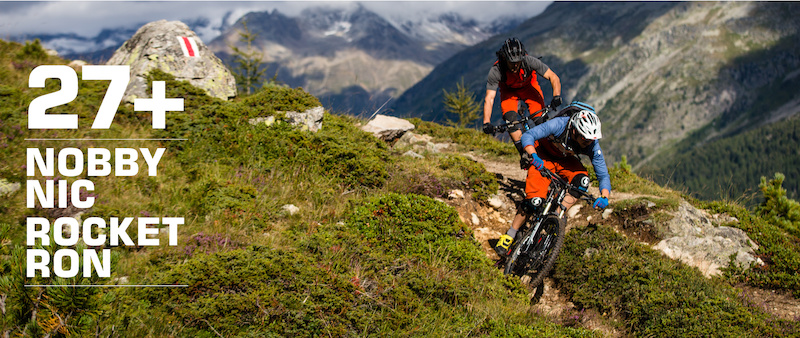 New standards in mountain biking are a big story these days. On one side the industry wants to make things better, faster and stronger, but at the same time it makes it harder for the consumer to decide which trend they want to follow and what kind of bike is the right one for their riding.
Just like the consumer, we at Schwalbe, must decide which trends to follow. With the recent introduction of the 27+ Nobby Nic and Rocket Ron treads we are following the bicycle manufactures lead and meeting the demands of future 27+ bikes.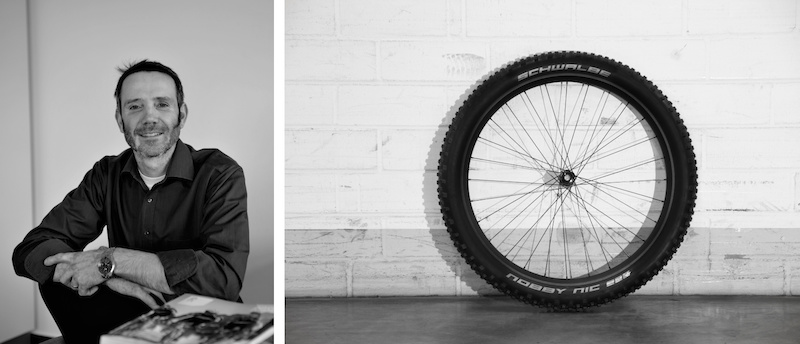 Markus Hachmeyer is Schwalbe`s head of product management, a former World Cup MTB racer and is now the mastermind behind all recent MTB treads and technologies.
Schwalbe's head of product management Markus Hachmeyer explains:
| | |
| --- | --- |
| | After speaking with many bicycle manufacturers, we know the 27+ movement has strong support within the industry and we will see a significant number of plus size bikes introduced later this year. High-volume tires are nothing new in the tire world, but with the focus shifting from the hardtail/bike packing sector to the trail bike market, 27+ invites an entirely new rider into the mountain bike world. With significantly increased grip and additional suspension, 27+ bikes can create more confidence in all aspects of riding, especially in technical situations, where the less skilled rider may have previously been scared away. |
28% bigger contact patch with a 27+ tire - one reason for 27+
As Mr. Hachmeyer eluded too, 27+ tires offer considerably more grip than its thinner predecessor. The high-volume of 27+ tires allow the rider to run a lower tire pressure resulting in more progressive dampening from the tire as well as creating a 28% larger contact area, both factors combine to keep the tire glued to the ground in technical terrain inspiring confidence for all riders. Simply put, more grip means more confidence.
With the increase in size, the debate continues over how big is too big and which size is best. It's our belief that riders should always be able to choose what it best for their riding style and conditions, therefore we decided to offer both the Nobby Nic and Rocket Ron in 2.8" and 3.0". The 2.8" offering a more sporty and nimble feel for the experienced rider, while the 3.0" inspires more confidence inspiring grip for individuals new to the sport.
The size debate will forever rage on, but 27+ offers a new riding experience for riders of all levels. The confidence inspiring grip and additional suspension will encourage more people to go beyond the pavement and explore the trails of the world, growing the sport we all love…Mountain Biking. And that is something we can all agree on.