Scott Downhill Bike Prototype

Here we are ladies and gentlemen, the new Scott Gambler. At least we think that it's going to be called the Gambler - Scott aren't giving much away about the bike at this stage. The team only got their hands on these frames last week to do some winter testing on the brutal San Romolo track in Northern Italy and then headed straight out to Pietermaritzburg for this weekend's World Cup event.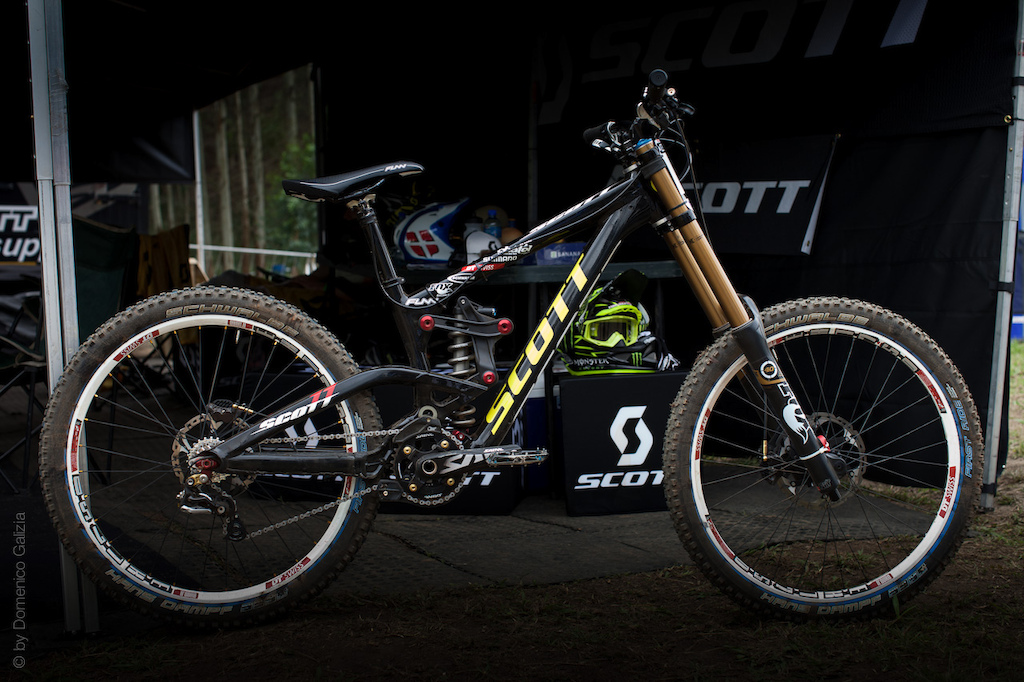 On first glance that linkage looks pretty wild, but look closer and you realize it's a single pivot with a linkage-driven shock, although we can't think of another company who currently use this kind of configuration. The word slack comes to mind. And yes, those are welds you can see, so it's made of aluminum.
Must Read This Week