Scott have taken their popular bike park shredder, occasional WC downhill racer, and worldwide rental machine back to the drawing board for 2015. Scott's Voltage was one of the first responses to the divergent evolution between a true DH racing bike and a bike park freerider, and the latest version, the Voltage FR 710, further defines the genre, boasting vastly improved stiffness, options for either 26 or 27.5-inch wheels, a wide range of chassis adjustability, and a larger size option. With Enduro bikes creeping into territory that was once exclusive to gravity machinery, the absence of a dual-crown fork on the new Voltage should not be cause for concern, but admittedly, its 180-millimeter stroke, single-crown Fox 36 further blurs those boundaries. Thankfully, Scott retained the adjustable geometry of its predecessor. With the Voltage's adjustable head tube angle, suspension travel, and wheelbase, owners who desire greater separation from rank and file all-mountain riders can match the brutal numbers of Scott's Gambler World Cup DH chassis.

Three build levels of the Voltage are offered, ranging from $4249 USD for our top-level 710 test bike, to a more affordable, $2249 for the base model. Customers who pop for the FR 710 should not anticipate the need to upgrade its components. Our test bike had Kashima coated Fox suspension, with a true-to-gravity, RC4 coil-over shock. Brakes were Shimano XT with 203mm rotors, the transmission was all SRAM, and the components were Syncros - and it rolled on the DH racer's rubber of choice: Schwalbe Magic Marys with SuperGravity casings. Scott seems to have hit the mark. Their latest Voltage promises to be much more playful in a park setting, but with a build that does not shy from the mountain's largest features.



• Intended use: Freeride/Downhill
• Chassis: Welded aluminum, single-pivot swingarm/linkage-driven suspension, adjustable travel, wheelbase and geometry
• Wheel size: 27.5" or 26"
• Rear-wheel travel: 170 or190mm
• Head angle: 62° to 66°
• Rear axle: 10 x 135mm or 12 x 135mm
• Fork: Fox 36 Air RC2, 180mm, Kashima
(will accept 200mm-travel dual-crown forks)
• Shock: Fox DHX RC4 Coil, Kashima
• Sizes: S, M, L
• Claimed Weight: 35.27lb
(size L, w/o pedals)
• MSRP: $4,250 USD
• Contact:
Scott Sports
---


Construction

One key feature of the Voltage has been its adjustability. The old Voltage's travel could be dropped as low as 130mm (with a shock change) and up to 180mm. The new version can be toggled between 170mm or 190mm. The Voltage features a straight, 1.5" head tube, which gives a range of 62 to 66 degrees with the Syncros angled headset cups provided. This means that the Voltage can be as slack as the Gambler - or nearly as steep as the Genius LT. The wheelbase is adjustable via the rear dropouts between 410mm and 425mm, although the shorter setting can only be used with a 26" rear wheel.

When reviving the Scott Voltage, the engineers' main focus was increasing the frame's stiffness and durability. The previous version struggled with 'scissoring' at the rear wheel. The two sides of the rear triangle and linkage were bolted together, which reportedly, let the swingarm wind up when the wheel was side loaded. Some actually modified the separate swing links in various ways to boost rigidity. To improve this, Scott have introduced a one-piece link - a welded brace between the seat stays and also adopted the proven, eccentric/conic IDS-X dropouts from the Gambler. They have also increased the size of all bearings and pivots to add even more stiffness and longevity to the pivot locations.



The Cable routing is all external, barring the gear cable that runs inside the seat stay. Scott say this will keep the dérailleur housing safe from chain slap suffered during a long season in a bike park. Its low bottom bracket is moderated by short, 165mm cranks help with pedal clearance. Bike park riders shouldn't be needing the extra leverage of longer crank arms, but if you plan on racing your Voltage, it could become an issue.



Suspension and Geometry
Bred in the depths of the Swiss Valais, Champery and Chatel Bike park, between the legs of Nico Vink and Ben Walker, Scott had the opportunity to develop the new Voltage to handle a variety of terrain. The versatile Voltage can be used for a multitude of sins. You could rake it out and use it as a downhill racer, (Floriane Pugin won her first World Cup on Voltage in 2011), or drop the travel, set it steep, and ride park and slopestyle. For slopestyle, Scott suggests that you drop in a pair of 26" wheels, but I feel that people buying a complete bike with 27.5" hoops aren't going to be dropping a set of little wheels in very often, if ever.
There are three sizes to choose from, and all share the same seat tube length and stand-over height. Our large size test bike had a 64 degree head angle as standard, but is supplied with a variety of Syncros angled cups to give two degrees, plus or minus, of adjustment. The bottom bracket height sits at 345mm, and the frame's reach is 445mm. The wheelbase is a generous 1225mm and would grow to over 1250mm using the slackest available head tube angle.
The Voltage's single-pivot swingarm and link driven shock offers adjustable travel via a flip-chip in the rocker link that toggles between 170mm and 190mm. The one-piece aluminum rocker drives a custom tuned FOX RC4 shock, The pairing gives a progressive rate for maximum control over large bumps and for absorbing big landings, but the progression curve is straight for predictability. Suspension characteristics are designed to feel similar between both travel settings, so you don't have to re-tune your shock or fiddle about with adjustments, should you want to switch back and forth between the two travel options.
---
Specifications
Price
$4250
Travel
170mm / 190mm
Rear Shock
FOX DHX RC4 Coil Kashima
Fork
FOX 36 Air, RC2 180mm
Headset
Syncros FR adjustable
Cassette
SRAM PG-1050 / 11-36 T
Crankarms
Truvativ Descendent 36t / 165mm
Chainguide
E.thirteen LG-1 ISCG-05
Bottom Bracket
Truvativ BB GXP / Shell 73mm
Chain
KMC X10
Rear Derailleur
SRAM X9 / short cage / 10 Speed
Shifter Pods
SRAM X7 / Trigger
Handlebar
Syncros FR1.5 35mm / 780mm / 20mm Rise
Stem
Syncros XM1.5 35mm / 50mm
Grips
Syncros Pro DH dual lock-on grips
Brakes
Shimano XT BR-M785 / 203mm
Hubs
Formula DHL-92 / 110x20mm - Formula DCL-360 135x12mm
Spokes
DT Swiss Champion / 2.0 black
Rim
Syncros MD25 27.5 Disc / 32H
Tires
Schwalbe Magic Mary 27.5x2.35 VertStar / TrailStar / Triple Nano Compound / Supergravity
Seat
Syncros XM2.0 / CrMo Rails
Seatpost
Syncros FR2.0 / 31.6mm
---
| | |
| --- | --- |
| | The Voltage's progressive suspension is more than confidence inspiring on jumps. Never showing any signs of uncontrollable bucking, it absorbs the take-off's and gently sends you off the top. |
The Voltage's progressive suspension is more than confidence inspiring on jumps. Never showing any signs of uncontrollable bucking, it absorbs the take-off's and gently sends you off the top. In the longer travel setting it's not going to give as much launch as something more progressive but it's ideal for cruising off floaty kickers in the park. If you need more boost, dropping down in to the shorter travel 170mm option absorbs less and will allow you to fly higher into the sky. When changing to the shorter travel setting I found myself needing a 50lbs lighter spring. The huge stand over height makes maneuvering easy. My long legs meant that I still had plenty of seatpost showing, but shorter, or more extreme riders will have plenty of room to play with.


Descending

The Voltage's super low, 345mm bottom bracket height quickly let me know when my feet were getting too close to stumps or rocks, and I was thankful for the e*thirteen bash guard on more than one occasion. Scott made a good choice there by specifying 165mm cranks to aid clearance when pedaling, and though it can be a nuisance, the low BB height adds great stability. With the BB center below the axles, the bike makes it easy to lean over and set into corners - especially long, fast berms. I stuck with the 64 degree head angle which was ample for the terrain I was riding. Throwing in the angled headset cups to take the Voltage down to 62 degrees at the business end provided even more confidence, but for the terrain I was riding, it wasn't needed. If I had a full bike park summer lined up, I would probably change to 63 degrees as a compromise, just to give me an edge when things started following the fall lines.

I noticed that the rear suspension was slightly compromised by braking effects due to the high, single-pivot suspension design, but knowing that, I found that it was easy to compensate for the stiffer feeling rear suspension by being more conscious of my braking points and line choices. The chain growth caused by the high pivot, makes the suspension less reactive on square edges and small bumps, more so with modern clutch derailleurs. When pumping the bike, the speed generated as the bike extends more than compensates for this downside in the park.


| | |
| --- | --- |
| | Throwing in the angled headset cups to take the Voltage down to 62 degrees at the business end provided even more confidence, but for the terrain I was riding, it wasn't needed. |
Technical Report
• Syncros Pro DH dual lock-on grips:
These grips are super thin, of which I'm a fan, but even with the dual-compound design, they are hard and unforgiving on long days.
• Schwalbe Magic Marys:
Perhaps the ultimate tire for downhill gnarl. The soft compound and heavy-duty casing seemed to take the edge of the Voltage's potential in the bike park. I swapped out to a pair of Maxxis High Rollers – decidedly less grip, but faster rolling and more playful.
• Syncros MD25 wheelset:
We had a few issues with spokes coming loose on the rear wheel that required some re-truing, but they settled down after a few weeks.
• Shimano XT brakes:
The XT brakes are my preferred set of stoppers - Huge power, reliability and lever feel.
• Cockpit bolts:
A long-term frustration of mine is needing a full workshop to adjust the cockpit. Once upon a time we had Allen keys all round, until SRAM started using Torx keys. On the Voltage, Torx bits are needed for the Syncros stem and Allen keys for the controls - arrrghh!
Pinkbike's Take:
The Voltage sits in the awkward position between full-on downhill machines and modern, 160mm enduro sleds that can be pedaled and handle most downs. Compared to the monster that is the Gambler, this is certainly a lighter, simpler and more maneuverable machine - one that has the potential to tackle anything its DH brethren can, up to the level of World Cup racing speeds. I rode the Voltage on a multitude of terrain, from Portuguese bike parks and downhills, to wet Welsh slate senders, and it took everything I threw at it. Its real life purpose, though, is the bike park, where back to back summer seasons would have it fall into its stride. Safety, predictability and stability are the Voltage FR's staples.

- Paul Aston
---
View additional high-res images in the gallery
---
---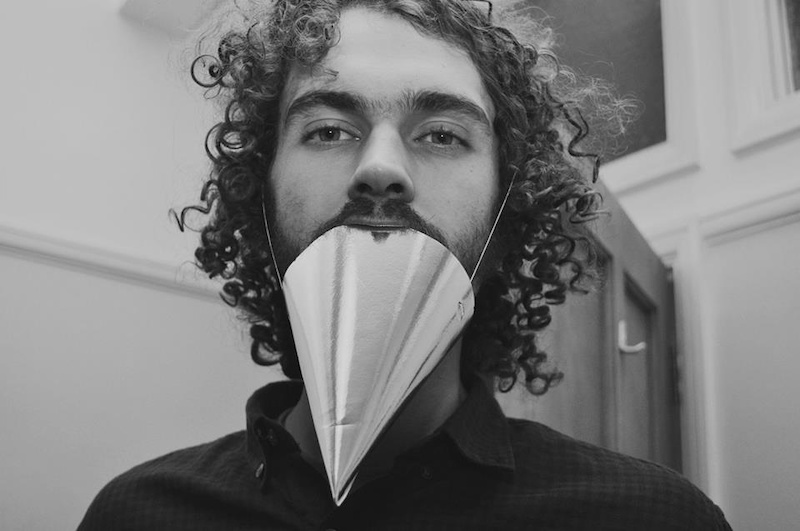 About the Reviewer
The latest addition to the Pinkbike Technical team, Paul Aston is a racer and dirt-jumper at heart. Previously competing in World Cup DH, now he's attacking Enduro and has been since before it was fashionable. Based in the UK, but often found residing in mainland Europe allows him to experience a huge variety of terrains and trails.Stats: Age: 29 • Height: 6'1" • Ape Index: +4" • Weight: 161lb • Industry affiliations / sponsors: Rockwell Watches
Must Read This Week