Chainsaw Productions Presents the World Premiere of Shaun Palmer "The Miserable Champion" to Headline X-Dance Action Sports Film Festival SATURDAY January 14, 2012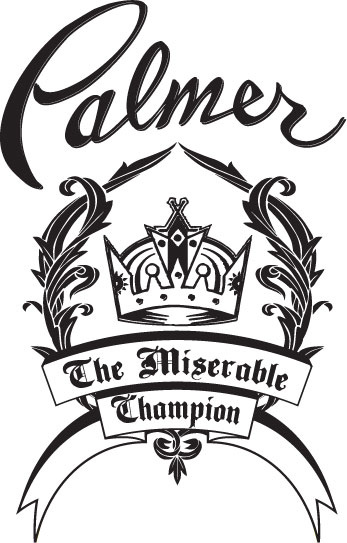 Chainsaw Productions brings the greatest action sports documentary to life and to the big screen at the X-Dance Action Sports Film Festival Salt Lake City, Utah. Meet the Legendary Shaun Palmer himself with the film's director Brad Holmes as they celebrate the World Premiere of their film that took a lifetime to make.

How long has Brad been working on this project?
5 years.

About 3 years ago was an initial 20 minute release on Palmer, tell us what to expect from this 45 minute version that is premiering at X Dance?
It was not a release, but more of a teaser. We wanted to show it to our friends to see what the overall response was. The 45 minute version shows more of what has been up to for the last few years. There is some moto as well.

What was the delay in bringing this to light?
Palmer! Sex, drugs and rock and roll. Palmer wanted to comeback for the Olympics. He needed to get a 1st or a second going into Vancouver and he finished a heart breaking 3rd place.

Are the plans to tour the film around to film fests at this point and when do you think we'll see an online premiere?
No real plans yet. I want to premier the movie at X Dance to get an award. I am open to an online premier, I think that's the wave of the future. We will see what the agents say I guess.

Palmer has been on top of every sport he's pursued, what is he up to these days and what's he got in the bag in the not so distant future?
X Games boardercross - Palmer needs to win and put it all behind him for his personal ego. I can't wait for that day to come. Palmer and I would like to do an artistic style mountain bike movie that has nothing to do with winning. As a film maker I would like to do a movie starting from scratch, documentaries are a hand full.
[North Lake Tahoe, CA] - The Miserable Champion is a shocking portrait of one of the most notorious athletes of all-time, action sports hero Shaun Palmer. This tell-all movie reveals Shaun from birth to the near fatal overdose to his comeback to make the 2006 Olympic Team. Palmer - The Miserable Champion is an intense look at Shaun's ups and downs, background of growing up with no father figure, evolution from rags to riches and his experiences with sex, drugs and rock-and-roll. Shaun's story is like no other athlete's in history. He has been at the top of Snowboarding, Mountain Biking, Skiing and Motocross. USA Today asks the question "Is This The World's Greatest Athlete?"
More information on Shaun Palmer "The Miserable Champion" at
www.facebook.com/pages/Shaun-Palmer-The-Miserable-Champion
and
www.chainsawproductions.com
.
Chainsaw Productions was formed by Brad Holmes in 2001 in Lake Tahoe to produce ski movies, Chainsaw productions has expanded over the years and produced many significant projects. Our production credits include. The people V.S Brad Holmes, Stars Skis & Hucks and Revolve just to name a few. We are currently getting ready for the release of Shaun Palmer's "The Miserable Champion". Other Chainsaw Productions clients include. Snickers, Honeycomb, ESPN, Fuel TV, RazorFish, Octogon Sports, Dalbello and NBC.