"Something For The Weekend Sir"?
When you went to the barber shop for a short, back and sides, your Dad's barber would ask exactly that question. Want to know what it means? Ask your Dad in front of your Mom tonight over dinner!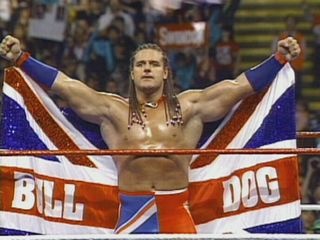 British Bull Dog: One, Two, Three..
Now 2010 (O.K I know it's still 2009 but I've always come early) and we have gone full circle. I'm pretty sure scented rubbers were banned from our school and maybe even country wide. How about yours?
Why? No doubt some weapon thought the red rubber smelt so much like a strawberry that it might actually taste like one. Then ended up nearly choking themselves to death.
Should Pinkbike leave a public safety announcement about these grips? i.e
Please don't eat these grips!
I can imagine if someone does then we will no doubt see them listed near the top of the New Year's
Darwin Awards
. Look it up!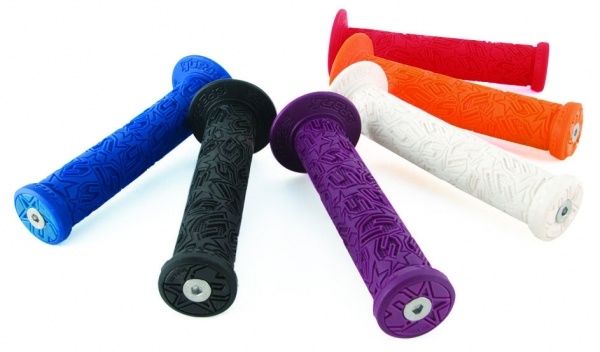 SPANK TUGG JOBS
O.K no more flannel. This is what you need to know:
I've checked my crystal ball and I predict everyone of you will have a birthday one day next year. Secondly these will be the biggest selling grip of 2010.
Forget the scent, the cleverest thing you will like about these grips is the grip pattern, it's
DE-BOSSED
. On most other grips the grip pattern is raised meaning your actual hand is on average in contact with only 20% of the grip.
This De-Bossed / cut out style means your hand is in 80% contact with the grip. More control, more feel, less blisters..
And yes they are a pretty thin profile.
The actual grip length is 145mm and the ends have expander caps with stainless steel hardware built in.
They are not lock-ons, though do have a small groove either end to allow for zip ties or wire cabling to secure the grip in place.
Any downsides? They are not lock-ons. This may put off many a DH rider/racer. Even though wiring your grips isn't that hard. As for all you dirt jumpers, BMXers, Street and Park riders, these are definitely right up your street.
Now for the smells

:
Magic Black - Does Not Smell!
Apple Red
Grape Purple
Berry Blue
Zesty Orange
Vanilla White



U.K PRICING IS A VERY REASONABLE £7.99RRP
Now how about getting yur Mom to buy them for you! How can you do that? We all know your bedroom smells, tell her these are the latest fad in air fresheners! Sit them on your window sill for a few weeks then transport them onto your bike.
Now if that's not an idea for Spank to run and advert then I don't know what is!
Want some? Go find your local dealer by logging onto RHUK the UK Distributor for Spank.
Click here for RHUK
Stay Unclipped.
Si Paton
Descent-Gear.com
Maxxis WetScreams 29.99 with Free Next Day Delivery
p.s In England we call erasers - rubbers!