If you've read any recent trail bike review, you probably already know the tired old line about how incredibly capable a modern mid-travel bike can be. For the most part, this stopped being news a few years ago. We get it: a lot of these bikes are really friggin great.
But, and this is an important 'but,' a lot of them are great in
very different
ways. What I mean is that while so and so's new rig might blow your mind on one type of terrain, another rider on another continent on another type of trail will have, ahem, another type of experience. So maybe it's time we looked at bike reviews in another way? The most important aspect of a bike test that could always be underscored further is how one machine compares to another. And in these times when there aren't exactly a ton of duds out there, straight-shooting comparisons like that are more important than ever.
Please, just don't call it a shootout. Suspension design and travel, wheel size, and especially geometry, all vary widely between the five choices, making the bikes too different in intention (and price) for it to be thought of as anything like that.
So, what is a trail bike these days? All of the rigs here have 130mm (ish) or less when it comes to rear-wheel travel, and they're designed to, you know, ride trails. These aren't heavy-hitting all-mountain bikes, although some could be that capable in the right hands, and they're certainly not enduro race bikes, either. What they are, however, is all-around'ers and do-it-all bikes that can be ridden nearly anywhere and everywhere. Whatever you want to call them, below are a few of the most interesting examples that we've ridden over the past twelve months.
---

With just 114mm out back, it'd be easy to misclassify the SB 4.5C as a cross-country bike. Its angles tell a different story, though, one of a cross-country bike with a bad attitude, or of a lightning quick trail bike with a penchant for being playful. The 29'' wheeled Yeti, with its Switch Infinity suspension, is efficient - it better be with so little travel - but it's the bike's descending manners that are more surprising. ''Even with 'only' 114mm of rear travel, the SB4.5 is capable of handling seriously rough trails, thanks to the combination of its big wheels, well managed rear travel, and dialed geometry,'' Pinkbike's Mike Kazimer explained in his review of the turquoise flier. ''In fact, if I didn't know better I would have guessed that there was 130mm of travel on tap.''

The bike's relatively progressive geo means that some riders may find it a bit slack if they're used to and hoping for knife-edge type of handling or something more in-line with such little suspension travel. There are also no ISCG 05 tabs, which is excusable-ish despite the SB 4.5C's capabilities, but it's a shame that the sole bottle mount is in a prime location to scoop up as much giardia as possible.
SB 4.5C Details
• Intended use: XC / trail
• Rear wheel travel: 114mm
• Wheel size: 29"
• Carbon fiber frame
• BB92 bottom bracket
• Sizes: S, M, L, XL
• Weight: 25.75 lb / 11.68 kg
• MSRP: $6,899 USD
•
www.yeticycles.com
Don't let that 114mm of travel fool you, because the SB 4.5C is one hell of a capable bike. It's yet another short-travel machine that uses progressive geometry to remind us that suspension doesn't define a bike, thereby making it tricky to define the SB 4.5C. It's not a pure cross-country rocket, of course, but it's good enough to be nearly anything you want it to be.



Read the full review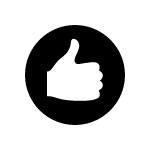 • Progressive geo = FUN
• Impressively efficient, even for its travel
• 114mm that feels closer to 130mm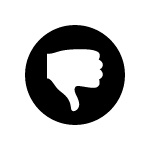 • Progressive geo won't be for everyone
• Sole bottle mount is under the down tube
• Expensive frame-only option
---

Long this and slacker that is all the rage these days, and there's no doubt that approach works for some riders. But for many others, it makes more sense to stick to classic, proven geometry numbers as used on the 120mm-travel OG Ripley. Call them conservative if you must, but there'll always be a place for a quick handling trail bike that doesn't employ a top tube longer than a FEST Series gap jump. This, the OG version of Ibis' Ripley, gets an updated frame that features more tire clearance and a stiffer rear end, as well as internal cable routing, but it retains the 406mm reach (size large) and 69.2-degree head angle that it had when it was first introduced.

The bike's conservative geo, at least compared to the latest crop of trail bikes, makes it a quick handling demon when it comes to technical climbs or any sort of trail that demands near-telekinetic steering prowess. But it also means that it's not as planted as a longer, slacker bike like, say, the Ripley LS that employs more contemporary geometry. Both this and the LS model employ dw link suspension and can be run with anything from a 120mm to a 140mm-travel suspension fork depending on where and how you like to ride.

Ripley Details
• Intended use: XC / trail
• Rear wheel travel: 120mm
• Wheel size: 29"
• Carbon fiber frame
• Threaded bottom bracket
• Internal cable routing
• dw link suspension
• Weight: 27.3 lb / 12.38 kg
• MSRP: $3,999 - $7,899 USD, $2,999 frame / shock only
•
www.ibiscycles.com
This ain't a bike for a rider who frequents steep and/or rowdy trails. But if you like to cover a lot of ground, value top-notch climbing manners, and prefer a quick handling package, the Ripley will be a great friend to you.

Read the full review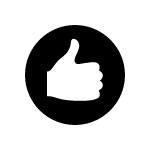 • Classic, quick handling geo
• Efficient dw link suspension
• One of the best climbers in the biz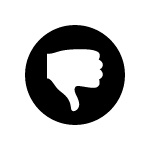 • Classic, quick handling geo
• Not as surefooted as some
• Like to monster truck? The Ripley isn't for you
---

The T-130C may sound like it's named after a fax machine, but Whyte has created a package that, while not exactly as exciting as a new Yeti, manages to not be a facsimile of the countless other Horst Link-equipped bikes out there. The 27.5'' house-brand carbon wheels with a 30mm internal width, Maxxis High Roller II rubber, and dialed Fox suspension package make it more of a bruiser than the shorter-travel SB 4.5C or Ripley, but it still dishes out solid pedaling manners that won't have you hating life halfway through a long ascent.

The Whyte is a solid performer that doesn't really surprise or disappoint, which may make it seem less exciting to some, but the British brand could be just the ticket for a rider who is looking for something different at a trailhead full of Giant, Santa Cruz, and Trek bikes. It also sits in the odd middle ground where it doesn't have the travel of a more capable all-mountain rig but is certainly not as spritely or novel as a next-gen, short-travel trail bike with less suspension and longer and slacker geometry.

T-130C Works Details
• Intended use: trail
• Rear wheel travel: 130mm
• Wheel size: 27.5"
• Carbon fiber front triangle
• Threaded bottom bracket
• Sizes: S, M, L, XL
• Weight: 28 lb / 12.70 kg
• MSRP: $5,999 USD
•
Whyte USA
We'd recommend the T-130 Works to riders searching for a particularly versatile and stout trail bike. It climbs well and does not ask much from its pilot at the controls. It is built tough enough to go the distance, it has an excellent suspension system, and it's brave enough to demonstrate how deep you can go into the abyss with only 130mm of suspension travel.

Read the full review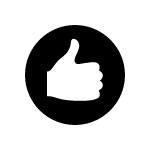 • Excellent price considering specs
• Geo favours descending
• Will be an uncommon rig at the trailhead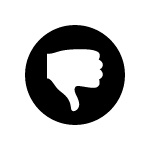 • Integrated seat post clamp is fussy
• Rubber sealed frame didn't seal that well.
• Precise cornering and steering may not suit beginners.
---

The Primer is a sweet looking machine that stays true to the appearance Intense has created throughout the rest of their range. Its sleek carbon fiber chassis has a classic profile that communicates lightness, efficiency and a measure of confidence - but with its 29er wheels, up to 130mm-travel rear-end and modestly modern geometry, it appears too balanced and sensible to capture the imaginations of the sport's emerging cult of self-ordained gravity gods. It would be easy to categorize the Primer as a gentleman's trail bike that's targeted at the accomplished rider who has a taste for finer things, and it could fulfill that role quite well. We also discovered, however, that there is a beast lurking beneath the Primer's mild-mannered profile. The Primer 29 may, in fact, be the best performing trail bike that Intense has ever made.

The bike's suspension is a modified version of the VPP dual-link configuration dubbed, 'JS Tuned Suspension,' which is said to produce better pedaling performance, and it can deliver either 115 or 130mm of travel, and both settings deliver a smoother ride than those numbers would suggest.
Primer 29 Details
• Intended use: trail
• Rear wheel travel: 115mm - 130mm
• Wheel size: 29"
• Carbon fiber frame
• 92mm press-fit bottom bracket
• Weight: 25.43 lb /11.56 kg
• MSRP: $9,499 USD
•
www.intensecycles.com
The Primer's easy to live with handling likely comes from a relatively roomy wheelbase that, when combined with a 75-degree seat tube angle, enforces a centralized riding position that sees the pilot have to move their weight around only minimally to get the bike to do as he or she wishes. Throw in excellent pedaling manners and the new Intense is hard to fault.

Read the full review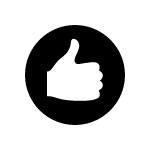 • Great handling manners
• Efficient suspension design
• Steep seat angle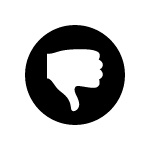 • Needs more capable tires.
• Rear suspension over-extends while climbing with the shock "locked out."
• Will convert more riders to big wheels.
---

Kona was one of the earlier companies to adopt the long-and-low geometry movement, and their Process series of bikes quickly became legendary thanks to sublime handling and build kits that focused on reliability over low weight. Their 167 and 111 models got most of the attention, with the 134 suffering from a bit of that 'middle child' syndrome. That's a shame because the 134mm-travel Kona makes a great do-it-all bike for someone who's idea of do-it-all really does mean doing everything - large jumps and drops included. The nearly 30lb Kona is a burly machine that a more cross-country focused rider might find to be a bit too much, even though it does pedal admirably well, whereas someone with more courage than the average trail rider is going to be loving life on the 134.

The frame is nearly completely aluminum (there's a carbon bridge on the rocker arm, for what it's worth), and the rear-end isn't Boost, which may put off some riders who suffer from FOMO, but others will probably be indifferent to those points.
Process 134 DL Details
• Intended use: trail
• Rear wheel travel: 134mm
• Wheel size: 27.5''
• Aluminum frame
• link-driven, single-pivot suspension system
• Weight: 29.12 lb/ 13.2 kg
• MSRP: $3,799 USD
•
www.konaworld.com
The 134 DL may not have the glitz and glamour of the latest carbon super bikes, but Kona has never been about either of those things. That's more than okay because the 134 is a hoot to ride hard, and you won't be blaming the bike for not doing any jump or drop if you're on it.

Read the full review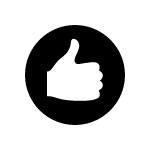 • Burly frame and build kit
• Confidence inspiring handling
• Aluminum frame, no Boost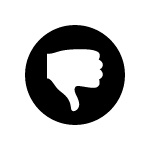 • Heavy
• Sole bottle mount under down tube
• Aluminum frame, no Boost
---
And the winner is...
None of the above. The trail bikes shown here are simply too different to say that just one of them is head and shoulders above the rest in overall performance, but there is some very clear distinction when you parse it down to some of the different types of riders who are out there, so let's do exactly that.
Trail riders who enjoy the climb as much as the descent, or cross-country bandits looking for something a hell of a lot more capable than a pure race rig, will be happiest with either the OG or longer and slacker LS Ripley from Ibis. While it's not at home on truly rowdy trails, it is a bike that puts an emphasis on efficiency and nimbleness, and it's my first choice for someone who enjoys covering a lot of ground quickly. And if you want similar efficiency but paired with a bit more relaxed (and capable) personality, the beautiful Yeti SB 4.5C is going to just the ticket.
There's an obvious winner when it comes to trail rides that include any type of challenging descending: the Kona 134 DL, of course. She ain't light, which is partly due to the 134 DL's price point, but I'd rather have a chunky bike with sublime handling than a lighter weight one that has me on my tippy toes anytime things get serious. Sure, the black Kona isn't made out of carbon fiber - although they're likely working on a version that is - but it simply doesn't matter how much a bike weighs or what it's made out of when it's this much fun to ride.
---
Want to read even more shootou... er, comparisons?
Ridden And Rated - Six Dropper Posts
Ridden And Rated - Six Helmets
Ridden and Rated - Five Trail Knee Guards