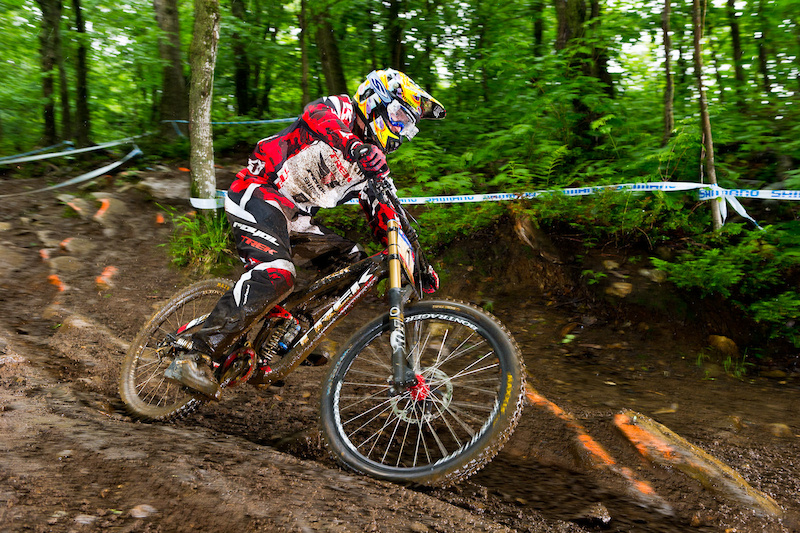 Aaron Gwin putting the new Carbon Trek Session to work during a rainy practice day at Mt St Anne. No specs on the bike. Likely about 35 lbs with that ti spring and other light weight tricks that Monkey has been known to pull keep weight down. Now gossip amongst yourselves with speculation...
Photo by Colin Meagher
) has turned into reality with a sighting of Aaron Gwin's prototype Session race bike at the muddy Mont Saint Anne World Cup event. Not a whole lot is known at this time, but it is clear that at least the front triangle is carbon. Word is that Aaron wasn't exactly hanging about for the photogs to shoot his new machine, jumping off the lift and rolling right into the course. We'll have more photos and information soon!