It looks like Trek's Stache hardtail spent the winter in the gym, or maybe on the couch pounding back Twinkies and Funions, because for 2016 the bike has grown to plus-size proportions – literally. The latest iteration of the Stache is sporting 29 x 3.0" tires mounted to 50mm wide rims, characteristics that place it squarely in the 29+ category. Wait a sec, 29+? Where did that come from? There are various origin stories for where this segment of the mountain bike market started, but a good chunk of the credit goes to Surly, that irreverent band of bike addicted misfits based in Minneapolis, Minnesota. In 2012 Surly released the Krampus, a steel framed, rigid hardtail 29er that could accept extra-wide tires, and it wasn't long before a number of other smaller manufacturers followed suit.

Trek's decision to join the party partially evolved from what was called 'Project Weird', an in-house research project based around frame geometry and trying to figure out just how short of a chainstay length was possible. These experiments led to developments that would eventually make their way onto the Stache, including the sliding Stranglehold dropouts that allow the bike to have 420mm chainstays, which is short even for bikes with 'normal' sized tires, and extremely impressive when considering the wheel dimensions of the Stache. The goal with the new bike was to have something that was enjoyable to ride everywhere (Trek is adamant that 'this isn't a fat bike'), although with an admittedly different on-trail feel than what most riders are used to.

The Stache 9 is at the top of the three bike lineup (there's a Stache 7 and a 5, as well as a frame only option), and retails for $3879.99 USD. Component highlights include a SRAM X1 1x drivetrain, Shimano XT brakes, Manitou's new Magnum fork, and a KS Lev Integra dropper post.


---
Trek Stache 9 Details
• Intended use: trail / all-mountain / fun
• Wheel size: 29+
• Frame: Alpha Platinum aluminum
• Fork: Manitou Magnum 34 Pro w/ 110mm travel
• Drivetrain: SRAM X1
• Brakes: Shimano XT
• Wheels: SUNringlé Mulefüt 50
• Hube: DT Swiss 350 - BOOST 148 and 110
• Seat post: KS Lev Integra
• Weight: 28.5lb (size 19.5" w/o pedals)
• MSRP: $3879.99 USD
•
www.trekbikes.com
,
@trek
---
Frame Design and Construction
The most noticeable feature of the Stache's aluminum frame is the elevated driveside chainstay, a design element that experienced a brief era of popularity in the 1990s before being superseded by the now-ubiquitous double diamond configuration. The elevated stay on the Stache combined with the heavily manipulated seat tube are what allow for such a short rear end, due to the fact that potential issues with chainring and/or tire clearance are eliminated. To help maintain the frame's stiffness, the PressFit 92 bottom bracket shell and a section of the non-driveside chainstay are forged from one single piece of aluminum. To provide even more tire clearance, the rear portion of the bottom bracket shell is squared off, creating a few extra millimeters of space.
The Stache is intended to be run with 29+ wheels, but Trek also realized that certain riders, especially the type who this bike will appeal to, may have other ideas. To that end, the bike's sliding dropouts open up a number of configuration options, allowing it to fit a regular 29" or even 27.5+ wheel, and the chainstays can be run as short as 405mm depending on the tire and rim dimensions. As it is, the Stache 9 has a 68.4° head angle with the 110mm Manitou Magnum up front, but riders who choose to go the frame only route and use a wheel size different than 29+ can maintain the same geometry by running a longer travel fork.
Project Weird was part of what brought the new Stache to life, but Boost 148 and 110 were the other pieces of the puzzle. For those that missed it when the new standard was announced, Boost was developed in conjunction with SRAM, and increases the spacing of the front and rear hub, a change that allows for greater tire clearance as well as an increase in the distance between hub flanges. The wider hub flange spacing is claimed to allow for the creation of stiffer wheels due to the improved bracing angle, and the extra space in general allows for big tires to fit with room to spare.



---
| | |
| --- | --- |
| | When it comes to technical climbing, the extra rollover ability that 29ers possess is one of their most often touted strengths, and the Stache 9's supersized dimensions take this trait to the next level. |
Climbing / Handling
From a distance, the casual observer might not immediately notice the Stache's gargantuan wheels – the frame looks proportional, and it's only when you get closer or compare it to a standard 27.5" or 29" wheeled bike does it becomes clear just how much bigger 29+ is than anything else out there. The wheels may be massive, but the actual fit didn't feel that out of the ordinary – a 13" bottom bracket height and 798mm standover are only a few millimeters different than the 'regular' 29" Stache's measurements. Once the stock 80mm Bontrager stem was swapped out for something nearly half the length and the tires were aired up to 13psi it was time to hit the trails.
From the start, it was apparent that it takes a little extra 'oomph' to get the Stache up to speed, but once it gains momentum it'll cruise right along, with nowhere near the amount of rolling resistance I'd anticipated despite the massive footprint of each tire. The overall sensation when climbing is closer to what you'd expect from a full suspension trail bike – the crisp, snappy acceleration that hardtails are known for is replaced by a more muted feeling. When it comes to technical climbing, the extra rollover ability that 29ers possess is one of their most often touted strengths, and the Stache 9's supersized dimensions take this trait to the next level. Roots and rocks simply disappear under the wheels, squashed beneath the 3" Chupacabra tires like a steamroller on hot asphalt. At slower speeds it does takes more input to keep the front wheel from wandering slightly from side to side on steep climbs, but on the whole the bike is still very manageable, even on tighter switchbacks. There's an inordinate amount of traction on tap as well, especially considering how minimal the tread pattern is. It is still possible to spin out, but the only time that happened was on the steepest of climbs when there was looser soil over hardpack ground.
The extra tire width greatly increases the bike's stability, creating a feeling similar to the difference between being on set of cross-country skis compared to a set of fat powder boards. In other words, it's drastic. Whether or not this extra stability is actually necessary is certainly open to debate - I can't say I ever feel especially unstable on 2.3" tires, or even on the skinny tires of a road bike for that matter - but I can imagine that, for many riders, and especially beginners, the extra support could certainly provide a boost in confidence when venturing into more challenging terrain.

Descending

Okay, so the Stache can get up a hill, but what about going down? Yep, it can do that too, remarkably well in fact, although it feels quite different compared to a typical hardtail, and cornering takes a little getting used to due to the extra tire width that there is to work with. You can still lean the bike over and push hard in a turn, but the feeling of side knobs digging into the earth isn't as pronounced. It's harder to get the wheels to break free as well, due to the extra amount traction, but pulling off a two wheel drift around a turn was one of the more satisfying experiences I had on the Stache, especially when they hooked up again and I was able to make a clean exit. When it comes to breaking free of gravity's pull, more effort is required to get the Stache off the ground due to the larger wheels – after all, this isn't a 26" dirt jumper, but the short chainstays help the rear end pop off the lip of jumps without much trouble, and once airborne aboard the big wheeler it's hard to keep from smiling.

One of the caveat's that we typically mention in any review of a hardtail is the fact that the speeds that are possible in technical terrain aren't going to match that of a full suspension bike, and that fact still holds true with the Stache, but the difference isn't quite as stark. The bump absorption provided by the voluminous tires takes the edge off of small bumps, and is more forgiving of line choice errors than a skinnier tired bike would be, traits that make it easy to forget that there is no rear suspension and that the fork only has 110mm of travel. In addition to being helpful on chunky, rocky terrain, that extra cushion provided by the big tires is a boon on drops and jumps as well, taking the edge off what would have otherwise been pretty jarring landings on a hardtail.



Component Check
• Manitou Magnum 34 Pro fork:
With its 34mm stanchions and air spring technology borrowed from Manitou's Dorado DH fork, the Magnum is very similar to the longer travel, 27.5" Mattoc we reviewed last year. For such a short travel fork, the stroke was very controlled, and the ability to easily adjust high- and low-speed compression or the hydraulic bottom-out resistance on the top right side of the fork came in handy. There's also a new feature called Incremental Volume Adjust that allows the volume of the air chamber to be altered by moving the 10mm spacers above or below the air piston itself, a process that only requires releasing the fork's air pressure and opening up the top cap. The one downside I found with the fork is that the HexLock QR15 thru axle is still just as fiddly as ever – the concept is simple in theory, but the execution turns reinstalling the front wheel into a more difficult experience than it needs to be.
• Bontrager Chupacabra Tires:
Probably the easiest way to knock a good chunk of rolling weight off of the Stache would be to ditch the tubes. Each tube weighs 420 grams, and even with the extra helping of sealant that would be required to seal the tires there would still be a significant weight savings. The tires themselves worked well in a variety of conditions, although I wasn't able to try them in any significant mud, the one area where I imagine the lower profile tread pattern would have limited traction despite the tires' width. I ran them at 13 psi without any excessive casing roll, and it's definitely possible to run lower pressure than that. Bontrager doesn't currently have anything meatier on the market, and on the whole there aren't a ton of 29+ tire options, but that certainly could change depending on market demand.
• Shimano XT brakes:
Running 180mm rotors on a hardail may seem like overkill, but believe me, they're a necessity on the Stache. The big wheels develop serious momentum, which requires a high level of stopping power to keep things in control. The XT brakes and large rotors were an appropriate match, and they worked flawlessly throughout the test period.
Pinkbike's Take:
Is 29+ the greatest thing since sliced bread? Should you ditch that sweet all-mountain rig in favor of one of these babies? Well, I wouldn't go that far - even though the Stache 9 is most definitely capable of providing a good time out on the trails, at its core it's still a hardtail, and for really getting after it on rough terrain a proper full-suspension bike is going to reign supreme. However, for riders in the market for a new trail hardtail that want something a little out of the ordinary, the Stache 9 certainly fits the bill. 29+ does mute some of the sensations that I've come to appreciate with 'regular' sized tires - the handling simply isn't as precise in technical terrain, where it's like using a big wooden mallet compared to a small finishing hammer to drive a nail into a piece of trim. Both tools will get the job done, it just depends which one you prefer. It's best to think of the Stache, and the whole 29+ size in general, as another option in the huge array of bike flavors currently available, something a rider might consider as a second, third, or fourth bike to their fleet rather than as their one and only bike.

- Mike Kazimer
---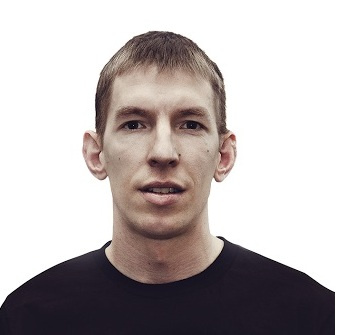 About the Reviewer
Stats: Age: 32 • Height: 5'11" • Inseam: 33" • Weight: 150lb • Industry affiliations / sponsors: None Twenty years deep into a mountain biking addiction that began as a way to escape the suburban sprawl of Connecticut, Mike Kazimer is most at home way out in the woods, carving his way down steep, technical trails. The decade he spent as a bike mechanic helped create a solid technical background to draw from when reviewing products, and his current location in the Pacific Northwest allows for easy access to the wettest, muddiest conditions imaginable.
Must Read This Week