Six months ago Bryn Atkinson dropped a video filmed in his backyard trails of Galbraith in Bellingham (affectionately known as, Galby), that at a high level looked similar to other videos. A rider killing it on some great looking trails and in a polished final product. While many possibly got caught up in the fact that Bryn was riding a 29er—something he hadn't been published doing before, and which he poked fun at with the title—what they may have overlooked was that Bryn filmed, edited, and produced the music for the video. Anyone that has put any effort into filming and editing a video can appreciate the effort required to do it well, let alone self-film it, but to create the music for it too? That's some next level stuff for a professional rider.
Really impressed with the video itself and the fact that Bryn literally did everything to make it happen, I reached out to him to get some answers around where he learned to produce a solid piece and why he did it. Check out the video again and then read on below to learn more about how Bryn pulled it off.

Bryn, what brought about the desire to shoot a self-filmed video?
It actually came out of necessity more than anything. I was having a hard time lining up a filmer for when the weather was good and time was ticking by to get something done before Jill and I started traveling for the summer. So I just went out and bought a camera.

Had you done much video work yourself previously?
No this was my first "real" camera. I have never shot anything, photo or video, in manual mode so I just sat down and watched a bunch of tutorials to learn the basics and went from there.

What equipment did you use to shoot the Galby video?
Sony A7sii, a 24-70 lens, and a tripod.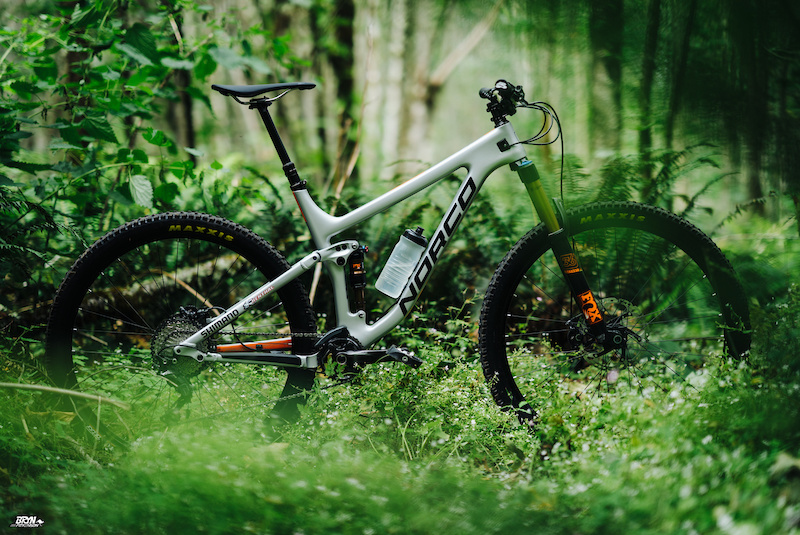 The shots are cut together really well. Were you thinking of this when setting up shots, or did you deal with it all in the editing room?
I just went out and started filming. The timing of the shots came from editing, and at first, I had the shots cut together much tighter, but then I made a beat and wanted each clip to sync up with it. Which at first was kinda weird, but I think it let each clip breathe a little. I liked seeing the air wake come through and shift the foliage about.

What did you use to edit the footage? How about colour treatment?
I started playing around with some of Jaspers footage late last year in Premier Pro, again learning about how to color grade online.

Where did you learn to use this software? Was it on your own time or did the years of working with media squids help?
Yeah, it's for sure an advantage to be friends with some of the best video/photogs in the industry—just bouncing questions off them steepens the learning curve. I've sat in on editing before too, a bunch with Jasper, and then just working out what you like or don't like from other sources.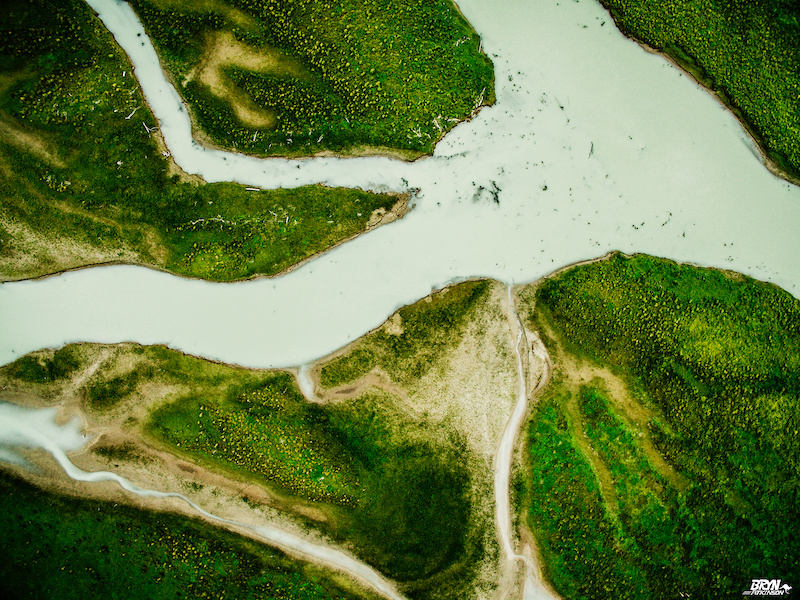 People taking note may be aware of a push from you of late to create more of your own content, and it's top quality too! What's driven this?
We're at a time where we all have access to the same tools, it's so easy to learn a new skill if you put the effort in. I had a lot of fun with a racing career but wanted to mix it up, so I started searching for other ways to create a value and have an impact through other channels.

Have you always had a creative side, or was this something that you've realized in more recent times?
I've always liked photography, but never really got into it until now, it's fun and I actually prefer it to shooting video. I like to frame up the shot, then have the riding bring the excitement, rather than the other way round.

Music creation!? How long have you been working on those skills?
Haha, I was just messing around on the computer, I enjoy good music, but didn't want to "borrow" it this time round. So I started playing around with different beats to see if it fit with the footage.

Right on. What did you use to create the track in the Galby video?
Garage Band.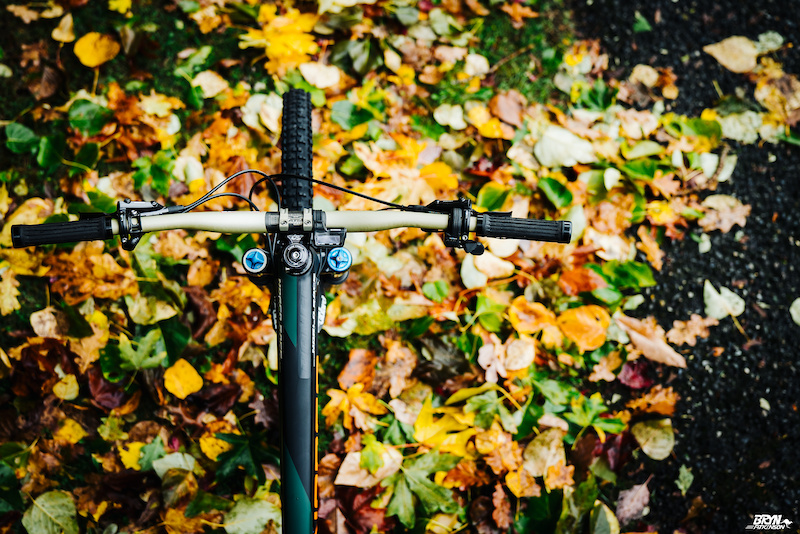 How long would you estimate it took to put this whole piece together?
It was a while, we had a bunch of trips going on in between film sessions, so It got dragged out longer than I would have liked. Plus there was a bunch of "dead footage" from just learning how to shoot, mostly over/under exposed, picture profiles, and learning everything from scratch, music, filming, drone flying, and editing. And the weather came into it too.

What was your favourite part of the process?
Pretty much just that, the process. I had to learn it all from scratch, I'm a kinesthetic learner to a fault, trial and error is my way of understanding a skill. It's definitely not the most efficient, but sometimes a good way of seeing all the options and pretty rewarding when you have a finished product.

What part was the most challenging?
Basically just wasted shots. For the most part, I'm a first shot kind of rider, I think the riding looks more natural and reactive than when you practice a section over and over. So wasting some of those shots was a real pain, and it wasn't until I got home and put the footage on the computer that I knew it was over/under exposed. It sounds ridiculous, but I was going off the image on the back of the camera and didn't know to look at the +- exposure value. Those were the sorts of rookie mistakes I was making.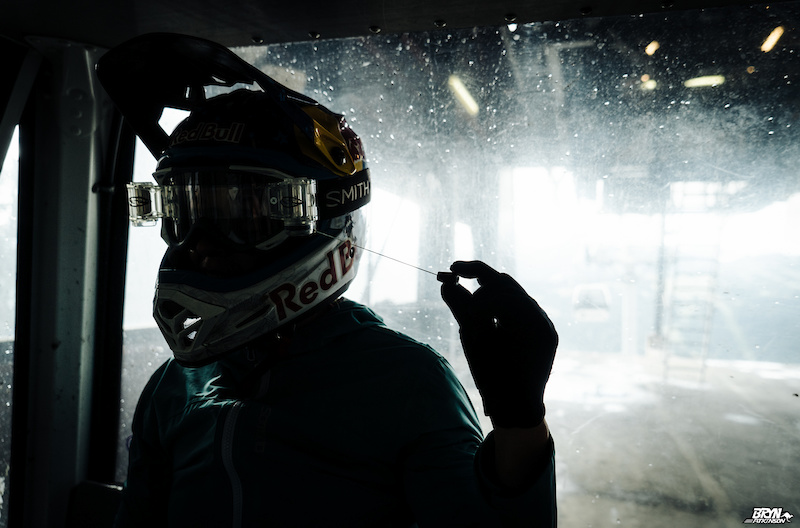 Who's creating content that gets you fired up?
There are a lot of athletes and video/photo guys from different sports that I admire, I kinda pull inspiration from everywhere. As for the MTB community, I've seen Jasper Wesselman come up from the beginning, he's an intelligent kid who lives to shoot video, I've learned a bunch from him. I like what the Coastal Crew have done by being the first mountain bikers (that I noticed) to be completely self-sufficient by directly controlling their image and content (Filmers/photogs/athletes).
Alex Rankin is my favorite shooter of all time, for the little things he see's, his timing and character portrayal, I think you get a good idea of what sort of person the rider is in his videos. I love it when you can feel the intensity and energy in a clip or section, that's always the goal for me when filming. Clay Porter and a lot of MTB photogs too; Margus Riga, Paris Gore, Sven Martin, and Dave Trumpore, all kill it.

Good list! Okay, last question is one that I think many want to know the answer too: Will we get to see another great self-filmed video from you? Or perhaps you plan on shooting something with Jill?
Yeah for sure, I'm not just gonna use this camera once!
---
MENTIONS:
@Bryn-Atkinson
/
@norcobicycles
/
@SmithOptics
/
@renthalcycling
/
@BellBikeHelmets
/
@shimano
---