Airshot; the new helping hand for stubborn tubeless tyre setups. For the release of our new product, Airshot, we got our Enduro team riders; Leigh Johnson, Rob Newman and Charles Jones together for a little introductory edit.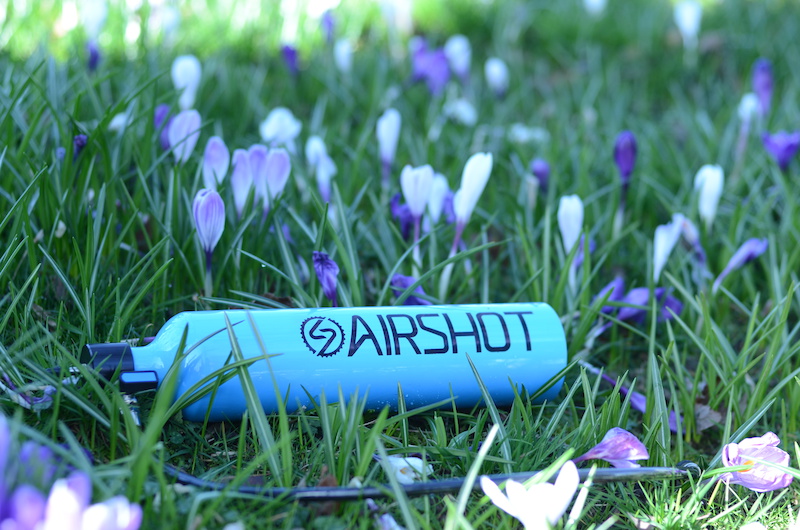 Airshot is designed to enable the hassle-free inflation of your tubeless bike tyres. After filling the aluminium Airshot bottle using an ordinary bike pump, a large volume of pressurised air can be released into your bikes tyres in a controlled fashion using our threaded pump head. Airshot has been engineered with bikers in mind, so you can be assured it won't let you down with stressful tyre swaps at races or if you're at home undertaking tyre changes.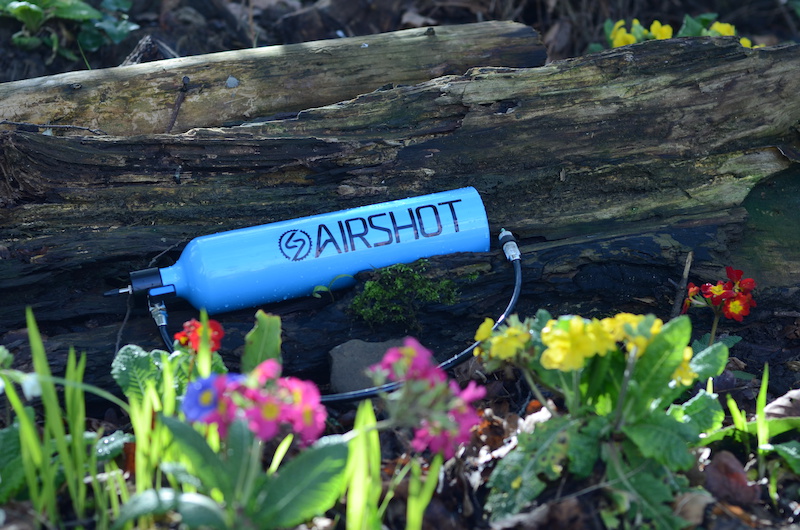 Airshot can be pressurised to 160 psi. This is the maximum recommended pressure but will easily mount an average 650b mountain bike tyre and pressurise it to approx 28 psi. When using with smaller 26" tyres a higher pressure can be achieved and with 29ers, a slightly lower pressure. Once the Airshot charge has been released into the tyre, further pumping can be undertaken through the bottle using a track pump, to achieve any desired pressure. The pump head has been designed to thread onto your presta valve, resulting in no leaks. The first prototypes developed used a plastic pump head, but we found that the air would leak during transfer so we got developing the improved threaded design. We also created an adaptor, seen in the photo below with the green ring. The adaptor is removable and can be used to thread directly into the valve stem. With the presta valve core removed Airshot can then deliver an even stronger charge of air to the tyre should the valve be gummed up with sealant or dirt creating too much airflow resistance. We wanted to design Airshot to be easy and efficient to use in all situations and we hope that the inclusion of the threaded head with optional adapter helps to give you as many options as possible.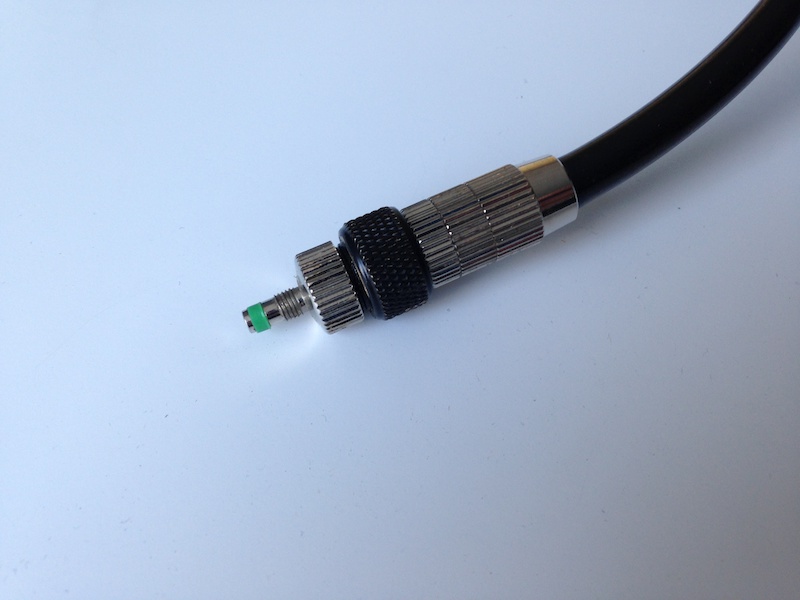 After many training rides (and uses of Airshot!) we thought it would be good to get 'Team Airshot' together to film our first edit. Filming took place around Wales on some of our favourite trails. Airshot is for sale via our on-line shop only. For more information about Airshot and our riders check out the website.
www.airshotltd.com
---
MENTIONS:
@Airshotltd
---