As it was the last round, riders were going all out to see if they could get onto the overall podiums. As the rain deteriorated the track throughout the day, the 1st turn would see plenty of action and would be the key feature of the track.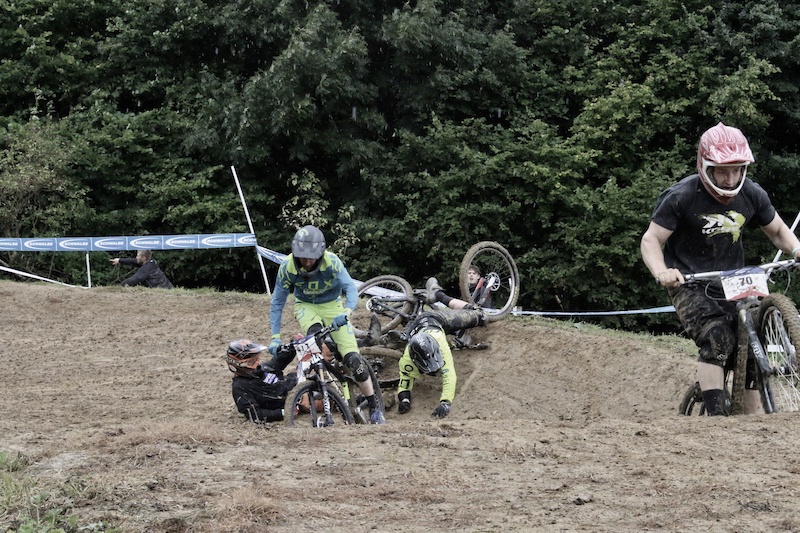 Crowds gathered at the first corner so see the action unfold, this was one of many rounds where riders collided together and went down. The track was like sheet ice in the afternoon and riders were struggling to get to the bottom without mud clogging their tyres.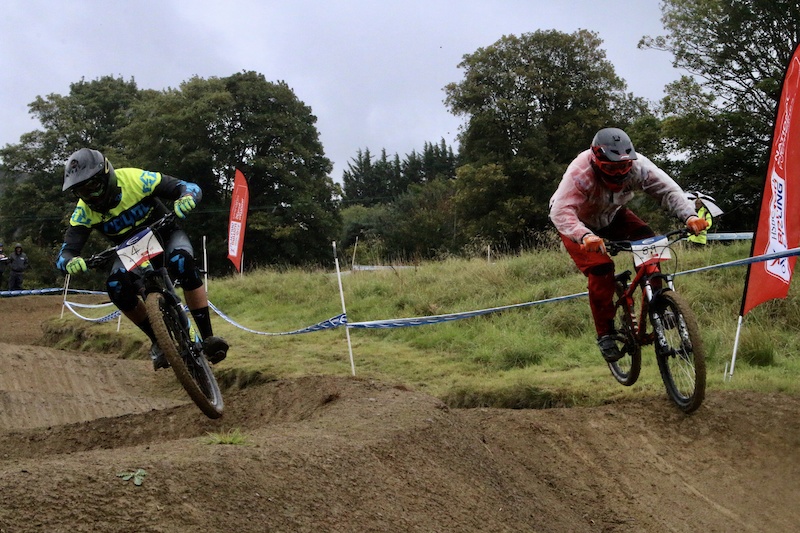 Davi Roberts and Martin Brown battling out in heat 3.
The rain slowed the track down a lot, resulting in some great battles in all categories. The course featured a mix of berms and various line options to keep racing interesting.
The lower section of the course was running fast until finals, most people were rolling and trying to stay on at this point and keep their tyres beneath them. This also meant that the Pro Line was not an option for finals, so it was all about the first turn.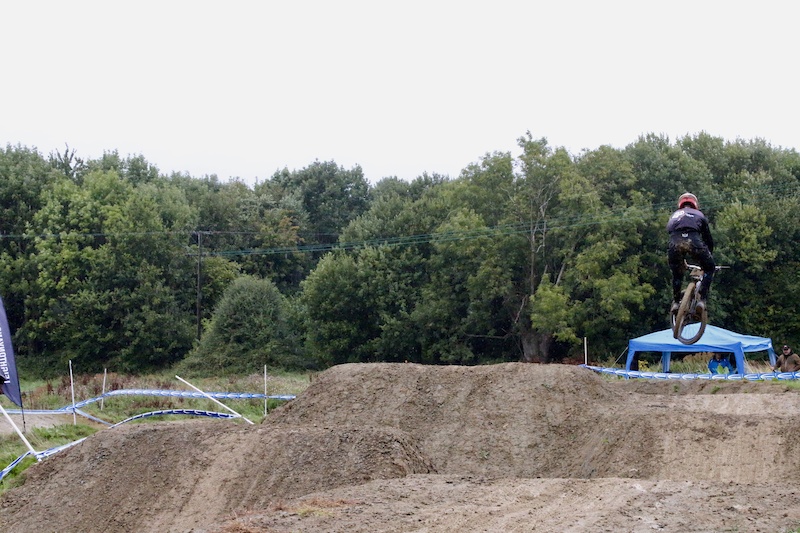 There's always time for some style in 4x, even if its halfway through your race!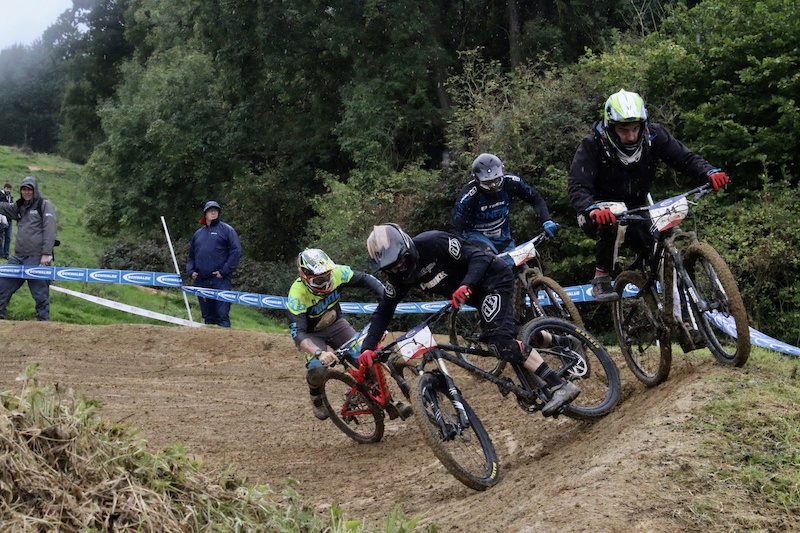 Duncan Ferris showing how committed you have to be into the first turn if you wanted to come out of there alive. He grabbed the holeshot in most of his heats and it paid off for him, pushing Jack Hudson off line and over the turn.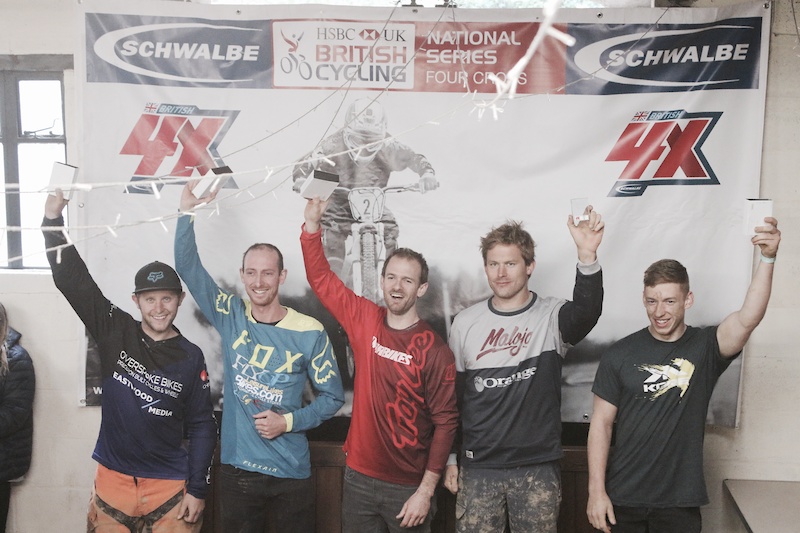 When you take risks, you get rewarded.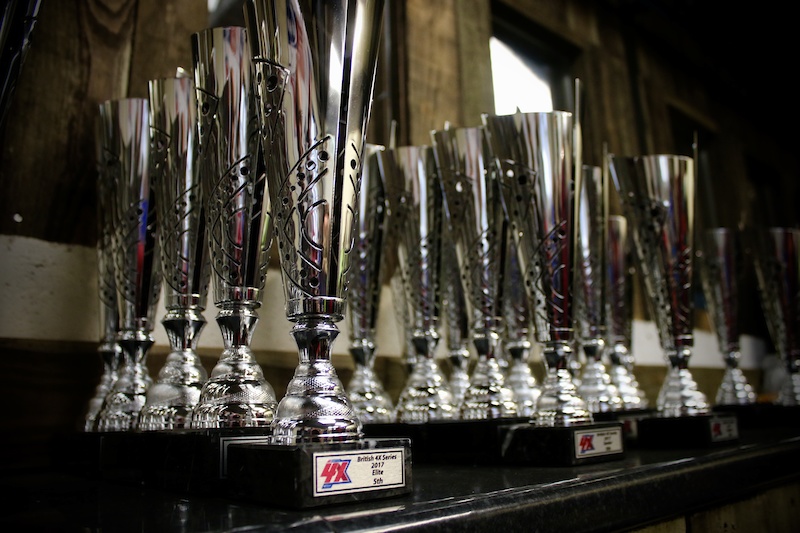 Not only was it round 7 podiums today, it was also the overall podiums. Points were tight in all categories, meaning everyone was in contention for a podium spot.
The team overall was won by Dirt Bike School, the guys there are bringing up some serious talent to the table! Tyde D'Souza and Zac Hudson are both National Champions.
And there you have it! Here are your 2017 British 4x Champions!
Big thanks to everyone who has been involved this year and we hope to see you back in 2018!
Results:
www.rootsandrain.com
Behind the Tape Productions