It's official. It's really happening. And sponsors are throwing down cold hard cash to ensure the success of the newest enduro series: Benduro.

With three stops this first year; one on a trail system you've most likely heard of, another in an area so unknown it's not even featured on Trailforks, and the finale in a mountain bike dream destination almost too good to be true. And no, the series has nothing to do with Bend, Oregon... It's all about Bender!

Hosted by Josh Bender, recent Mountain Bike Hall of Fame nominee and Redbull Rampage co-founder, Benduro is a multistage mountain bike race with a strong emphasis on downhill.

While your personal mental reflections of Bender might invoke visions of life-threateningly large drops and other acts of insanity, if you have had a chance to ride or hang with Bender, you would know that he loves to rip his 29er trail bike, and he has spent a little time on the race course (not just heckling you). Although Bender has inspired us all to go bigger with features and amounts of protective padding and suspension, he's also proven that you don't need a big bike to ride downhill or hit road gaps, or to have loads of fun.

Along with the promise of a rugged course, opportunities for a little freeride flair, super casual transfers, and some shuttles, Benduro aims to connect riders across a diversity of ability levels with a shared passion for meeting the challenge offered by technical descents, drops, and booters.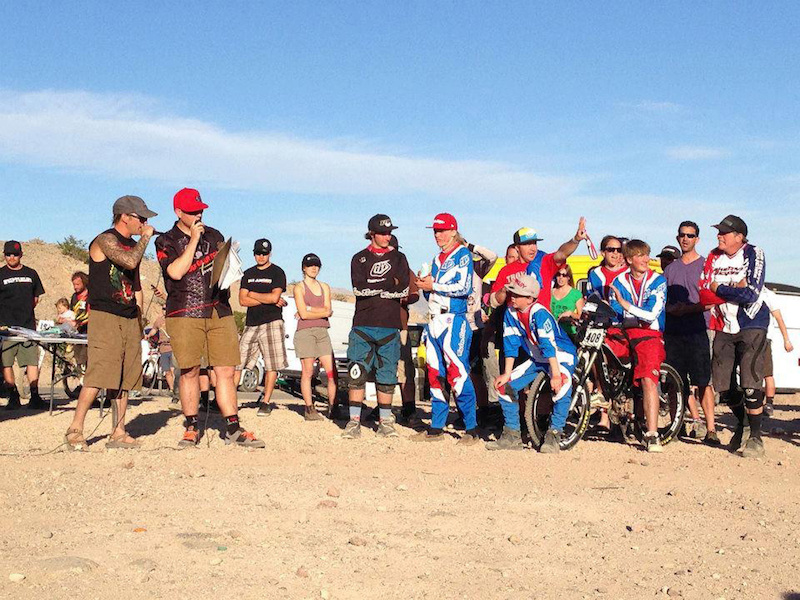 For Bender, mountain bike events, and especially races, are about riding with friends and having the best of times. Sure there will be loads of prizes, handmade mate gourd awards, and cash to win for best trick, but the aim of these events is to compete in a casual atmosphere with plenty of ice cold refreshing positive energy provided by series sponsor
Guayaki
.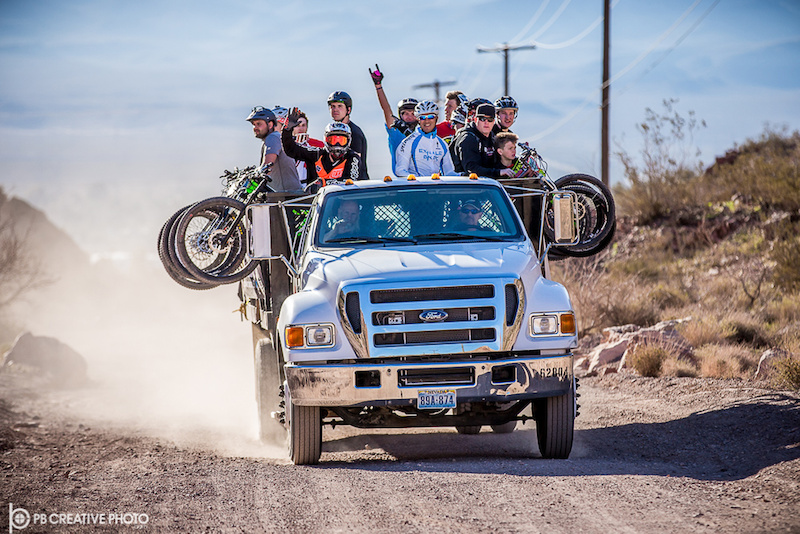 Locations and Dates
March 26: Bootleg Benduro
- The 2016 Benduro Series kicks off March 26th in Boulder City, Nevada at the Bootleg Canyon Mountain Bike Park. This is the bike park we all love testing bikes at Interbike's Outdoor Demo and feed our winter racing cravings at the
Bootleg Winter Gravity Series
. With local bike shop
All Mountain Cyclery
confirmed as a series sponsor the weekend is sure to be off the hook (AMC loves to party). The shop will be open all weekend if you'd like to book a demo, need service, or new gear. Be sure to check in with AMC if you plan to come out and practice before the race. You can get a little idea of what the course will be like by checking
here
.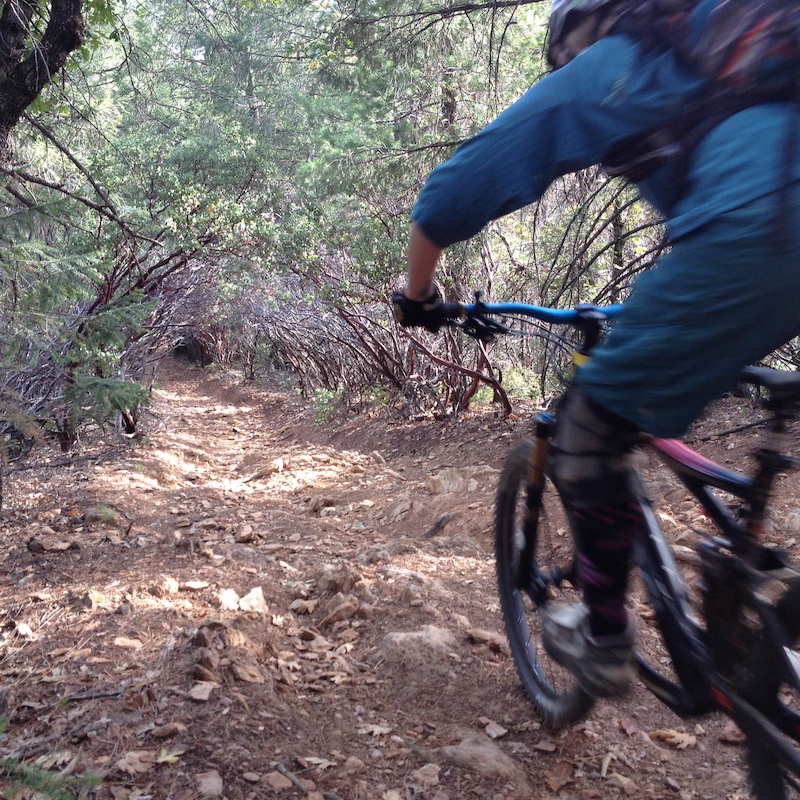 June 18: El Dorado Benduro
- Stop number two takes place June 18th in Garden Valley, California on the western edge of the El Dorado National Forest. You know how lots of perfectly great (and expensive) mountain bikes sit around collecting dust? That's about what's been going on deep in 49er country. These trails are not on Trailforks, are barely Strava'd, but had mountain bike specific trail work done a few years ago. The goal with the El Dorado Benduro is to show you where the GOLD is on this barely pedaled trail system. This venue is literally Bender's backyard, so expect an extra special weekend and after-party.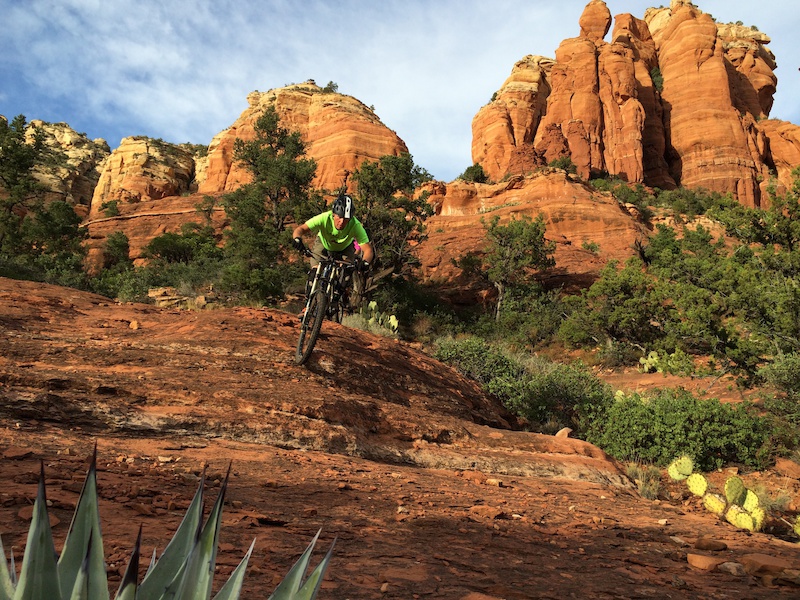 November TBD: Sedona Benduro
- The final location for Benduro in 2016 will take place in early November in Sedona, Arizona. This just might be the most scenic Benduro and definitely will sell out quickly due to Sedona's popularity and guarantees of good times whether you come to race or cheer. We won't release the Sedona course for quite a while, but that does not mean you can't head to Arizona early to practice.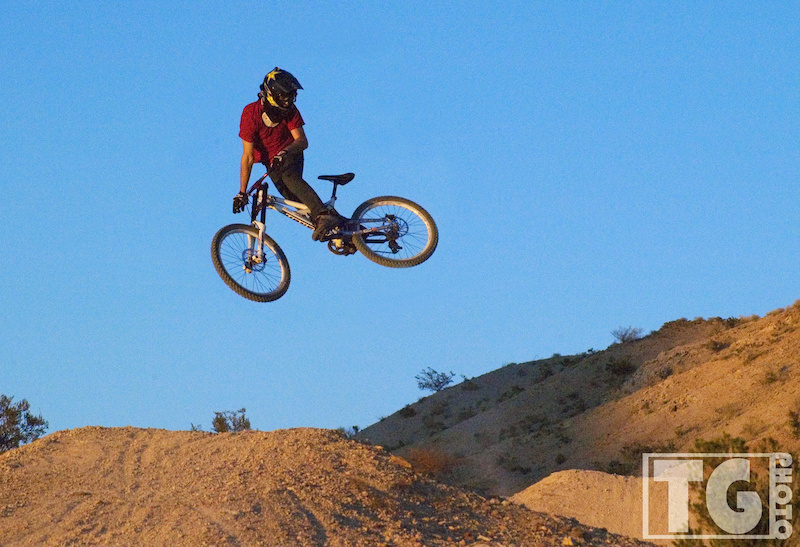 Each race will feature a cash prize for Best Trick. And while we can't show you the awards just yet, each trophy will be handmade by Bender and super organic. Every race of the 2016 series will be limited to 100 riders to reduce both environmental impact and conflicts on the course. You can sign up today for the
Bootleg Benduro
and just chill a moment and wait for the California and Arizona registrations to open. It would be really smart to follow Benduro on social media or join the email list on
Benduro.com
for updates about registration, course possibilities, location information, and new sponsors.
Read more about Benduro
(and sign up for email updates!)
Read more about Bender on Mountain Bike Hall of Fame
(don't forget to vote!)
Follow
Bender
and
Benduro
on Facebook
Sponsor Benduro
---
MENTIONS:
@Benduro
---