The third round of the Enduro World Series at Tweed Vally in Scotland is on right now. High time for us to take a look back at the last weekend: The second round of the EWS was held in beautiful Wicklow, Ireland. Endura Bergamont Factory Team riders Katy Winton and Joseph Nation gave it their all and came home with some good results to show for. Katy finished 9th and Joe 17th - well done guys, so great to see you progress.
Here is what they had to say about the race:
What a weekend. Emotionally and physically this weekend was something else… Niall and the crew at biking.ie had pulled out at all the stops and even on Thursday at sign on, it was clear that this was going to be a very special event. Practice was great fun, we had all the information where we needed it; transitions were clear, stages marked properly and directions for spectators, this was a world class event! When we turned up for practice there were no questions, we could just get on our bikes and do our job, thank you biking.ie team for making it so seamless! Mother nature brought out the goods and there was DUST in Ireland, all the stages were running dry and flat out it was incredible and so warm!



All seven stages were awesome, there was so many different elements to each stage and different challenges, the race was going to be a true test in all aspects of bike riding! During the race I had some good moments nailing certain sections but struggled all day to put together a good solid run. It's tough when those days come round but to have what felt like a bad day and come away with 9th is something I am pleased with and I have learned from the experience too. It's another solid result to put towards the overall too. Despite the 'bad day' this race was such an incredible experience. The people of the emerald isle truly embraced this event and made it what it was, the whole hill was FILLED with people! Thank you all for making all the noise and creating this mind blowing atmosphere!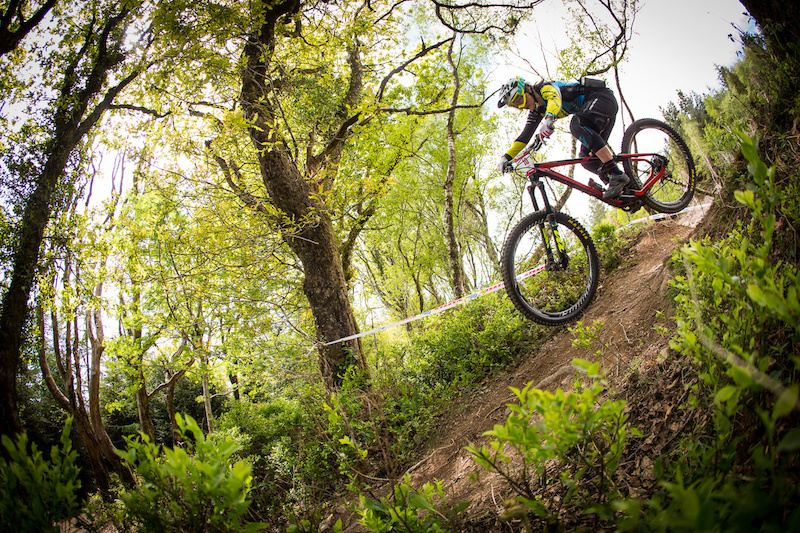 The whole day was topped off by my Irish boyfriend Greg Callaghan winning his first stages and then THE WHOLE RACE! I am still so overwhelmed by the whole thing, it was such an incredible day and to be a part of the win was just mental. Now onto home soil in Scotland this weekend and I'm hoping for rain!
Katy
Was a great weekend racing in Ireland surrounded by a super supportive hoard of spectators. Though Carrick Mountain was small at first sight the organizers had done a great job on the seven chosen stages. A good mix of rocks and roots with the importance being carrying speed made the Trailster the perfect choice. A consistent and very enjoyable day put me in 17th position which I am once again very pleased with. Massive thanks to Bergamont, Endura, @Maxxis for the support!
Joe
---
MENTIONS
:
@BergamontBicycles
---