Bfpowell
Member since Jul 13, 2013

Male / 32
Salt Lake City , Utah
Block user
Recent

Feb 25, 2020 at 19:40
Feb 25, 2020

Feb 19, 2020 at 22:21
Feb 19, 2020

Sep 10, 2019 at 0:05
Sep 10, 2019

Selling
Aug 20, 2019 at 21:04
Aug 20, 2019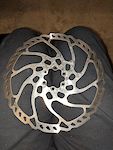 $20 USD
Half a season of use. I moved to saints so I got the xt rotors. Prefer local pick up but will ship if you pay Thanks

Jul 31, 2019 at 21:33
Jul 31, 2019

Selling
Jul 31, 2019 at 21:31
Jul 31, 2019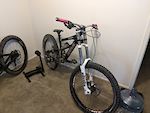 $1000 USD
Fun bike with full saint build. Sun ringle mtx wheels laced to profile hubs. Setup for someone in the 180 range. 450 spring in the rear. Bought a transition sentinel and I end up riding that in the park so this just sits. Will trade for a gravel bike.

Jul 14, 2019 at 12:03
Jul 14, 2019

Selling
Jul 14, 2019 at 10:43
Jul 14, 2019
$2500 USD
Awesome bike that really does everything well. Moving to a more downhill focused bike. In great condition but has normal wear and tear. The only thing different from original spec is I replaced the wheels this month with ibis 738's. Maxxis minion dhf 2.6 front and a wtb vigilante 2.3 rear. 200 mm rotor on front. Brand New GX cassette with 1 ride. New chain as well. Frame has been taped since day one and if you pull it off I bet it would look brand new. Slight play in the reverb. Never been an issue. Scratch on the rear triangle is 99% in the protective tape. No structural damage. Pedals stay with me. Buyer pays shipping. PayPal preferred or cash if meeting in person. Interested in a gravel/adventure bike.

Jun 10, 2019 at 14:54
Jun 10, 2019

Selling
Jun 10, 2019 at 14:54
Jun 10, 2019
Load more...