The Eisbach wave in Munich is probably the most watched and surfed wave in the world. It's literally surfed 24/7 all months of the year. It's located under a road bridge on Prinzregentenstraße, next to a famous art gallery called "Haus der Kunst" on the Southern edge of the Englischer Garten. From the city center, at Marienplatz, it's reached in a 15 min walk via Odeonsplatz and through the Hofgarten. It's not uncommon to see the surfers, carrying boards, walking or cycling through the city on their way to the wave.
The wave has been surfed since the early 70's, but came and went depending on water levels. Since about 10 years ago the local surfers placed planks of wood underneath the water to constantly channel the flow and make a permanent standing wave across the river. In that time the local authorities have also sanctioned using the wave and are no longer threatening to demolish it due to safety concerns.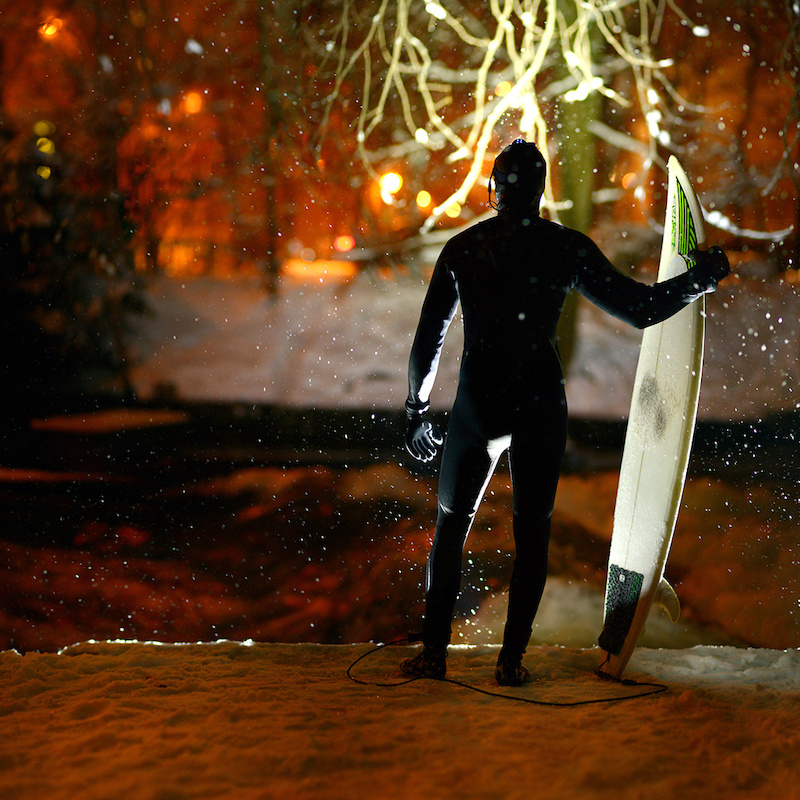 After making a short
night time MTB movie with Max Schumann
at Bike Park Samerberg at the end of last year, I was super motivated to do a similar style of movie at the surf wave. Fortunately, local surfer Maximilian Schwarzkopf was also motivated and braved a couple of nights of sub zero temperatures to get the filming done. Lupine Lighting Systems supported us with lights to use, both on the bike and in the water. I was surprised about how water proof they actually are and pleased to use them for continuous video lighting at the same time.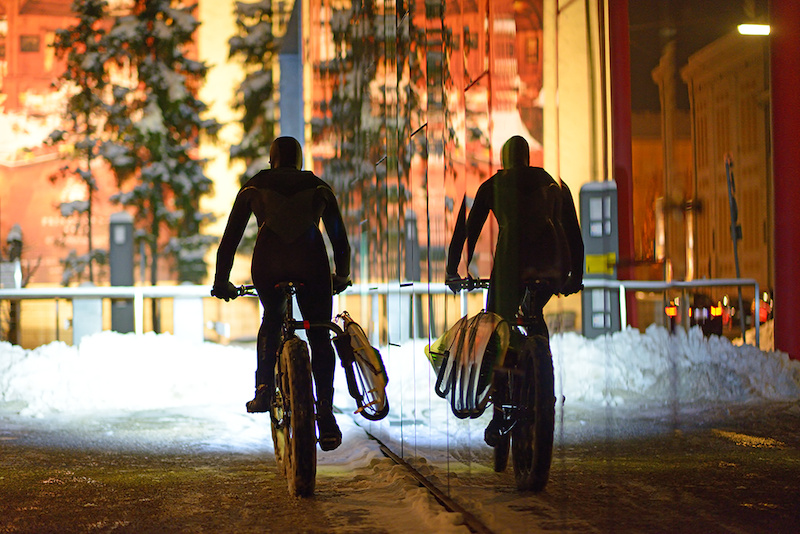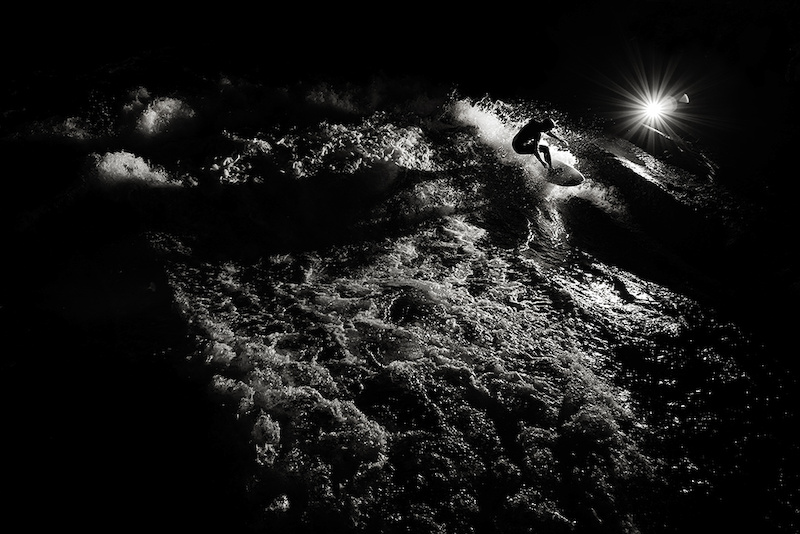 For filming I mainly used the Nikon D800 recording in 1080p/24 and Nikkor lenses 85mm f1.4 and 24mm f1.4. Some of the stills were done just using the Lupines for additional lighting and others, like the B&W image above, with Nikon Speedlights.
I hope you enjoy a glimpse of something a little different and a piece of Munich surfing and riding soul.
-Colin Stewart, March 2013.