The true "enduro" experience is finally here, October 2-4, 2015. The Monarch Crest Enduro brought to you by Chocolate Bunny Productions, threads together three days of Colorado's finest high country trails along the Monarch Crest, a segment of the Continental Divide Trail, and IMBA Epic® no less.
"After 30 years of riding, racing, coaching and promoting in the mountain bike industry, I have seen the race scene come full circle with enduro. Racers are seeking out big adventures in the backcountry that the best-all around rider will prevail in," said Keith Darner, owner/race director of Chocolate Bunny Productions.
"My goal is to take my experience from event production and the Monarch Crest area, and deliver an event that is both fun and memorable, with people saying 'this is what mountain bike racing should be.' We are also proud to announce an equal pro payout for the event."
Staying true to the roots of enduro racing, this backcountry adventure will deliver five stages with 14,000 feet of timed descending. All five stages start about 10,200', with stage three starting at 12,600 feet. Challenging transitions will be in store, especially on Day 2 with over an hour hike a bike to the start of the stage. However, racers will be rewarded with ripping singletrack descents, and buffet dinners included in race registration, Thursday - Sunday evenings.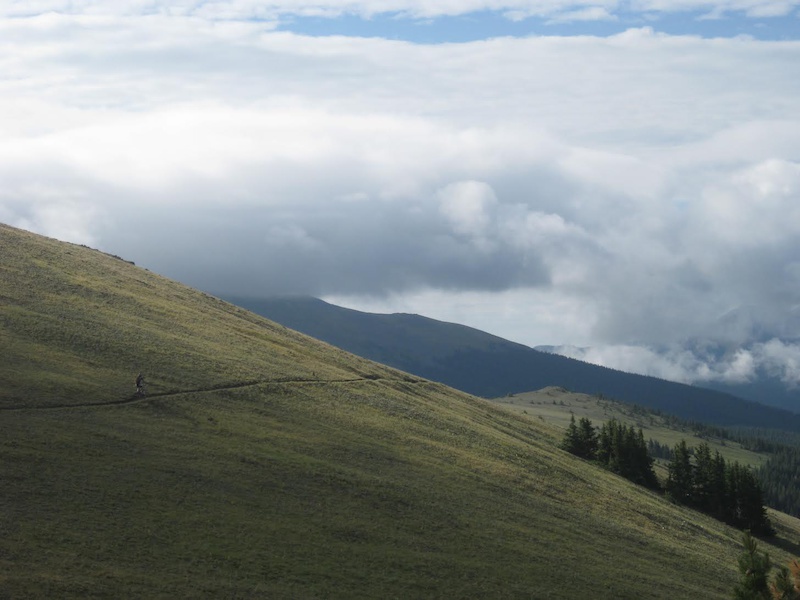 Starvation Creek, Greens Creek and Fooses Creek are just a few of the off-shoots of the Monarch Crest that will be raced on. All courses, maps and descriptions are defined in advanced on www.chocolatebunnyproductions.com.
Registration is now live on www.imathlete.com. Register before April 1 for the best pricing, starting at $375 for Amateurs. Entry fee includes start position in all five stages, buffet dinner each night, western style short sleeve shirt, socks, four shuttle rides to the Continental Divide, free access to live music, all the beer you can drink and bacon you can eat.
For more details on registration, and the cancellation, refund and transfer policies designed to make signing up a breeze, visit
www.chocolatebunnyproductions.com
.