Hello friends,
We hope this message finds everybody well, ready for another great season of getting after it on two wheels! From our end, Big Mountain Enduro is looking forward to our greatest season yet. We have three new stops, including the only US stop on the EWS tour and the NAET Finals taking place in Mexico, increased participant numbers and lots of fun projects on the horizon. We hope you can all join us for the fun and excitement this year, as well as for another important reason.
Big Mountain Enduro (and the Enduro World Series) is proud to announce a really cool new partnership this year, which directly benefits YOU, our racers and BME supporters...
BACKCOUNTRY LIFELINE
As everyone knows, we suffered a devastating loss last year, when Will Olson died on the BME/EWS Crested Butte stage. As a result of this, and other bike tragedies across the nation last year, several mountain bikers (including two BME racers) joined together to form a new company called Backcountry Lifeline. The mission of Backcountry Lifeline (BCLL) is to provide racers and riders with the training, tools, and technology to be more prepared, and more knowledgeable, for the types of emergency situations, we may encounter as riders in the backcountry.
INDUSTRY SUPPORT
We love what BCLL is doing, as does the bike industry. The media readily picked up on BCLL's efforts, and the response from industry leaders has been that this is "long overdue" in the biking community. BCLL's goal is to get as many riders as possible armed with basic first aid and emergency response training on the trails; BME's goal (and that of our sponsors), is to get as many of our racers as possible trained too...
To this end, in an incredible collective effort, Yeti Cycles, Maxxis, Specialized, Smith, and Shimano are joining us - Big Mountain Enduro and the Enduro World Series and paying to get you trained!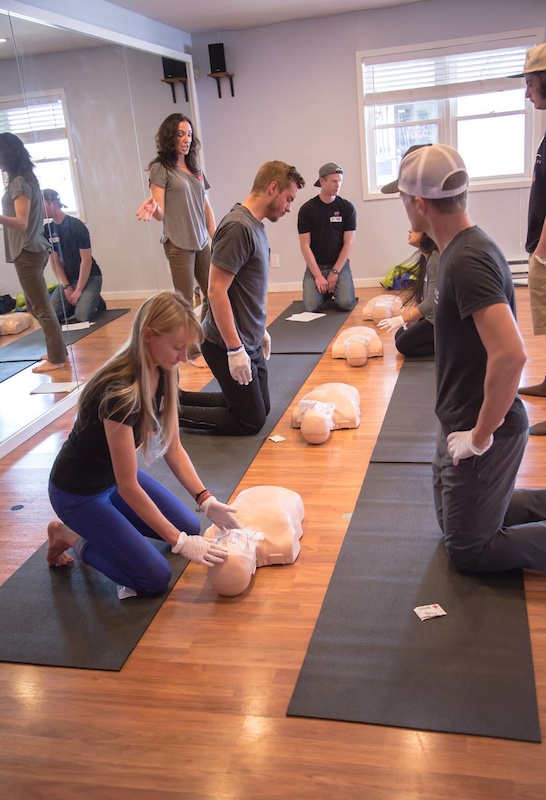 TRAINING FOR BME/EWS RACERS
There are two program offerings for BME/EWS racers this year.
First, BCLL will be providing First Aid and CPR training at three BME (one EWS) events this year. The training will take place on practice day afternoons, so as not to interfere with your race day preparations. Thanks to the support BCLL has received from the industry, they are offering this course (which normally costs $100 on average everywhere else in the nation), for just $35 for racers!
Dates:
● May 20th, 3-7pm, Santa Fe BME Event
● July 27th, 3-7pm, Aspen/Snowmass BME/EWS Event
● Aug 31st, 3-7pm, Crested Butte BME Event
The second offering for BME/EWS racers is the Wilderness First Aid for MTB'ers Camp that BCLL is hosting in several weeks' time. The camp will take place at a private ranch in Pine, Colorado, at the Buffalo Creek trails, May 5th-8th (check-in is on May 4th, by 7 pm). The training will be facilitated by instructors from the SOLO School of Wilderness Medicine, and will include more extensive first aid training and CPR, as well as instruction on immobilization and evacuation, incident command systems, and communication devices. Be sure to bring your bikes, as there will be plenty of ride-based scenarios and group rides as well!
Details:
● Three meals per day are included.
● Accommodation is available at the ranch house (for an additional fee), or there is free camping nearby.
● Cost is $575 ($250 deposit due at registration)
● Racers will receive 30% off one 2016 BME race upon successful completion of course
REGISTER HERE.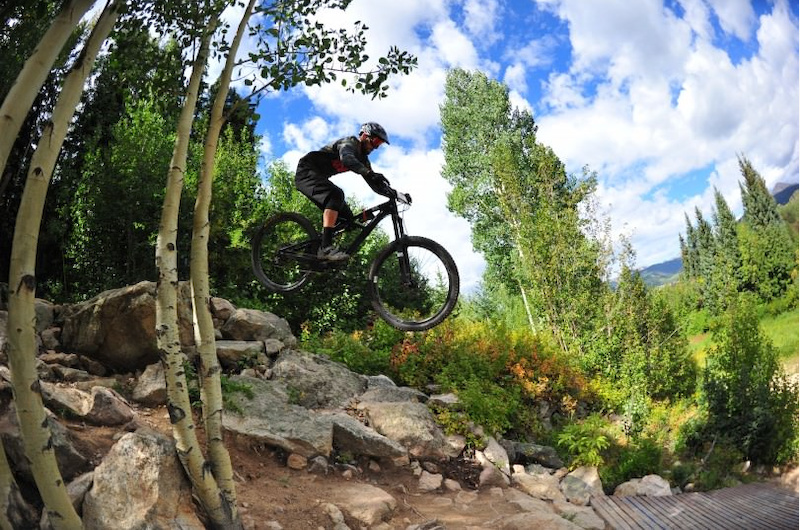 Lastly, stay tuned for details from Backcountry Lifeline regarding the raffle they'll be hosting at the Aspen/Snowmass BME/EWS event… Rumor has it there is a fully built Yeti SB6c up for the taking! For more information, see
Facebook.
We are super psyched to partnering with Backcountry Lifeline this year. With the training being brought to you (at race events), and being offered at such a discount, we strongly encourage you to take advantage of this deal while it is available. Please be sure to register in advance, as space will be limited.
Thanks and we look forward to seeing you on the trails!
Cheers,
Brandon Ontiveros, and my partners, Mike Day and Nick Ontiveros
---
MENTIONS:
@BigMtnEnduro
/
@yeticycles
/
@Maxxis
/
@Specialized
/
@SmithOptics
/
@shimano
---