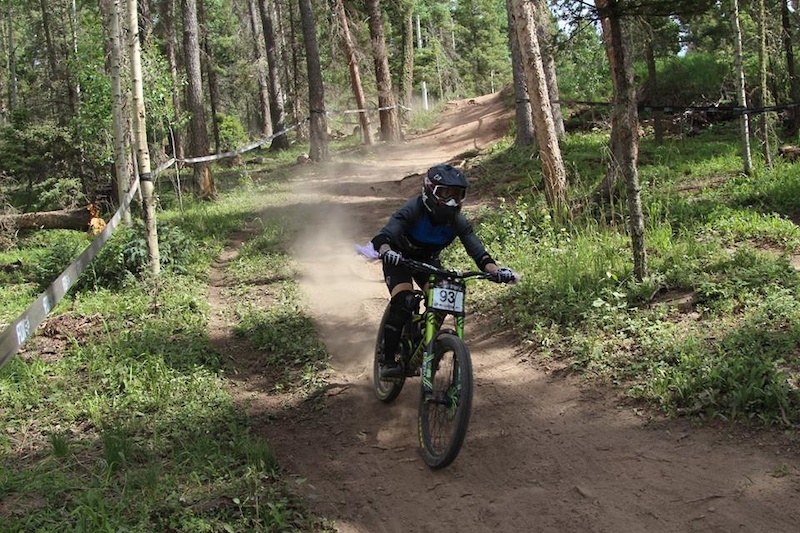 What an absolutely BRUTAL race. I don't think I could have made it worse if I tried!
I might be getting better at riding at high speeds, but I am NOT getting much better at hitting jumps. And what's worse than jumps? Road gaps!
Ultimately I needed more practice runs on the course. I missed most of Friday, most of Saturday got rained out and so by Sunday I was still racing relatively blind. It sucked big time.
I wish USA Cycling had been more proactive about working with the weather, I wish they had set up shuttle trucks and I wish I could have left SoCal Wednesday instead of having to work on Thursday.
Ultimately, however, I just need to be a better rider! And beating myself up about it does nothing; I need more time in the saddle. Progress will come.
The bad news is I was embarrassingly off the pace; like 1 minute 20 back from first place. The better news is that despite the rain creating what I was told was a slower track for race day, I improved a whopping 1 second from my qualifying time.
The great news is that the win went to 16 year-old Samantha Kingshill; a good friend of mine and an athlete who is wholly deserving of the recognition of winning her first National race!!!
I'll be spending the 4th of July weekend in Mammoth re-familiarizing myself with Bullet DH trail, and then I'm back to Snow Summit to race Crafts and Cranks.