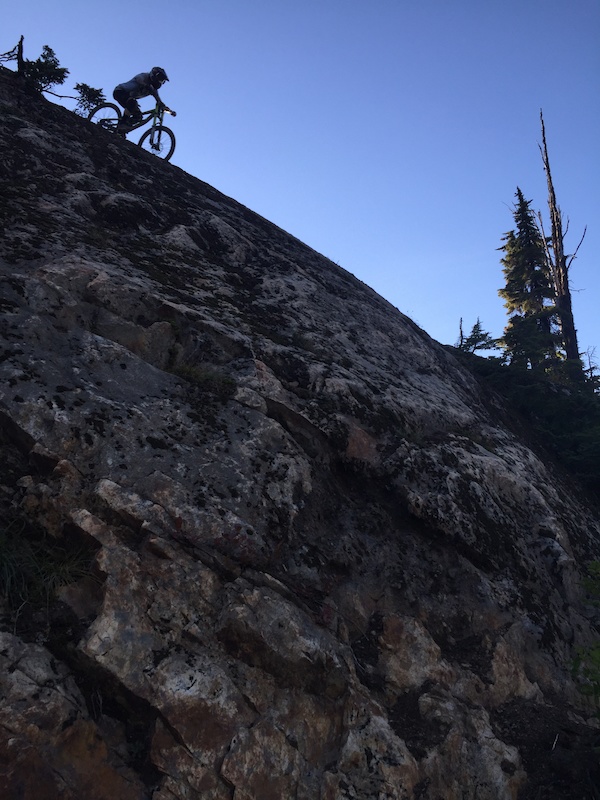 It's been a while since I've posted a blog- I was out with a sprained elbow that cost me Mammoth MTB Nationals and the Utah Gravity Series races in Pomerelle and Brianhead.
My first trip to Whistler became my first Crankworx and my first time on the bike in over a month. Thankfully, Whistler does not disappoint!
I was there with Five Ten, of course, and we had a
house
, so there was a lot of BBQ, some rad house guests (like Sam f*cking Hill) and a lot of work to be done.
I got to showcase the 2017 Spring/Summer lineup, which was really cool because those are my shoes, the ones I helped develop and the ones I actually think will be the best shoes Five Ten sells. Basically, if you ride in the Contact and think they're great shoes, I don't even know what to say to you. I spent two weeks telling people how the Freerider Pro is the dopest shoe ever and how I refuse to ride in anything else.
Oh, and I got a ten day pass to shred Whistler!
I rode with a bunch of the fastest people on the planet (Tracey Hannah), the trick-est (Nico Vink), and overall the nicest (thank you DH community!).
The trails were unbelievable, and keep in mind if you're a local this is the worst time of the year to ride Whistler. It was dry and loose and blown out (just like SoCal) so I felt right at home but even the massive holes in the berms could not take away from the epicness that was the jump lines. By the end of the ten days I was hitting gap jumps. Gap jumps! Doubles! AKA those terrifying creatures I swore I would always stay away from.
But I started riding in Bootleg, and Bootleg teaches you a deep love for tech-gnar. So it was the tech-gnar trails like Goat's Gully and French Connection I really wanted to ride again and again and again.
I was having too much fun to stop and take stupid pictures, which is a character trait I value in myself until after the fact when I want to see some f*cking pictures to remember the day by.
Thankfully, when I rode the Filthy Ape roller/drop, my friends were nearby to take a few pictures.
Filthy Ape was a fun little thing and photos utterly fail to capture how steep it really is. It would be impossible to walk down, and from the top you can crawl out (literally, on your hands) to a certain point but even from there the rock seems to just drop off into free-falling nothingness.
My front tire punctured twice riding it but thankfully Trucker Co sealant works and it sealed with enough air pressure left behind that I could ride to the air pump.
I want to go back, I want to ride more, but I had so much fun up there. I will be looking forward to making a return trip.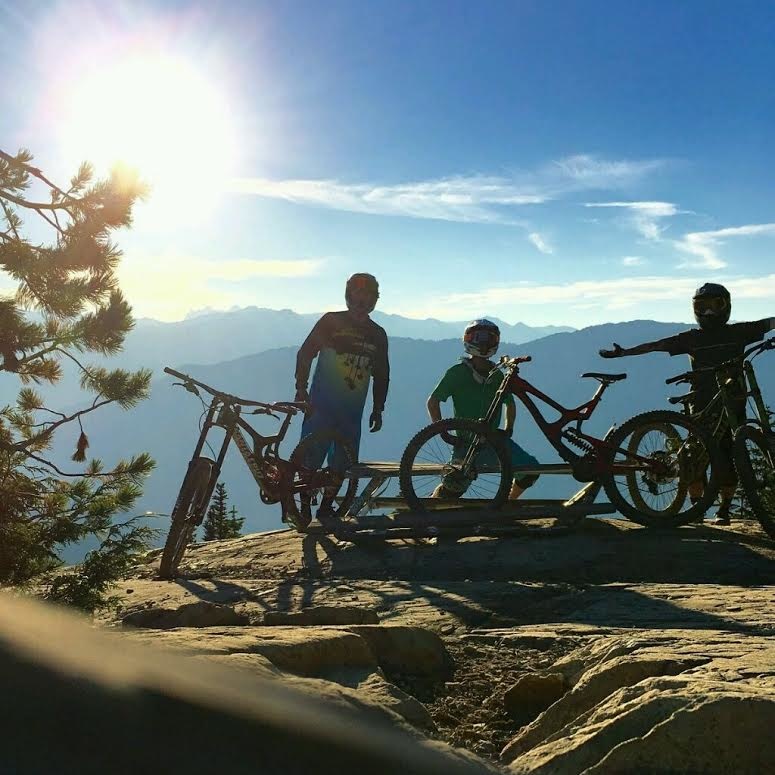 Mammoth Kamikaze will be next for me, followed up very closely by Interbike. The fun continues!