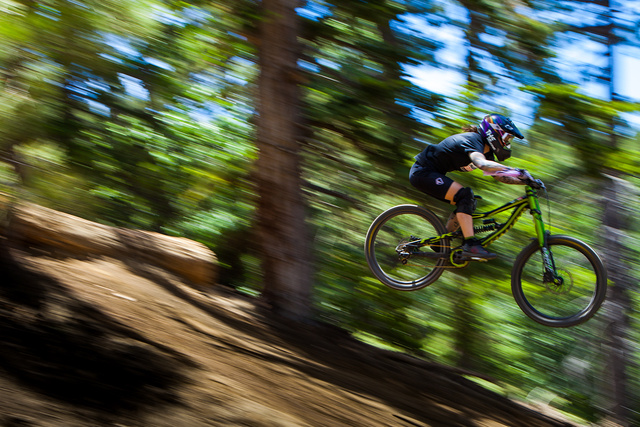 This was Snow Summit's second downhill race put on by Team Big Bear, but my first since I missed the other for my cousin's wedding (which was lovely, by the way). Either way it was the same course: Miracle Mile.
High speed races aren't my strong point- I'm a technical rider. I might not go as fast as the other girls racing, but I tend to slow down less through rock gardens so I can hold my own on gnarlier courses like Bootleg.
But I've been practicing! I've been forcing my fingers off the brakes and yelling at myself to look farther ahead and entering high speeds races and this weekend I think it started to pay off.
My run wasn't perfect; there's a section of the trail (where Turtle trail splits off) that's awkward and poorly set up and nearly impossible to clean flawlessly. Overall, however, I had a solid run and came away with a 5:29.88!
So I won the race; it was cool but since one girl didn't show up to the start hut there were only two of us. I guess I have to start somewhere...
I still can't believe I missed the actual awards, though.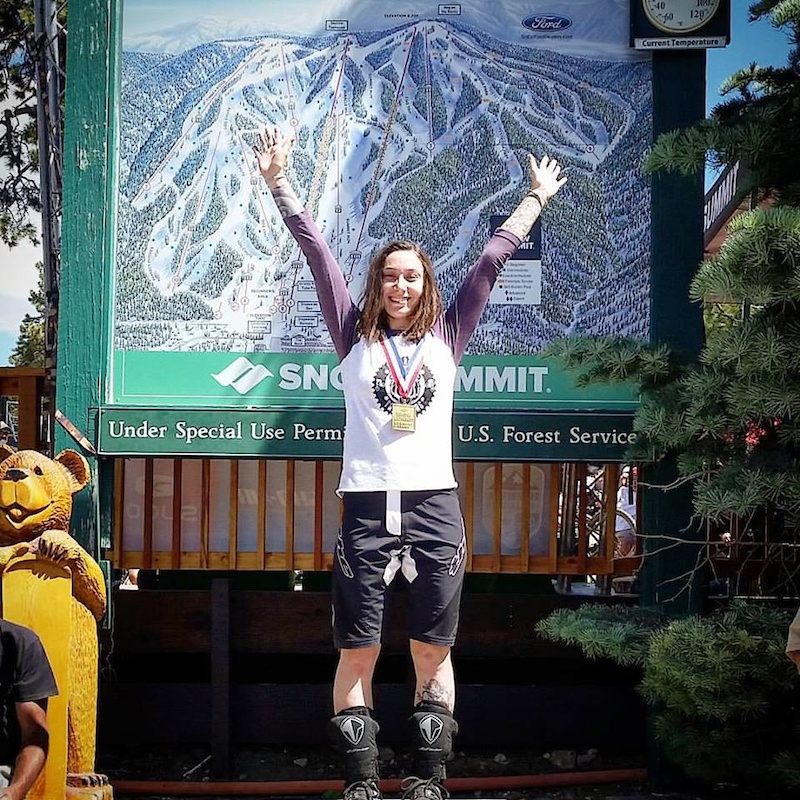 I'm going to know for sure if I'm getting better at high speed courses next weekend. I'm making my first trip out to Angel Fire for the 3rd Pro GRT!!!