So right now you're probably wondering, "Who exactly is Ryan Morris?"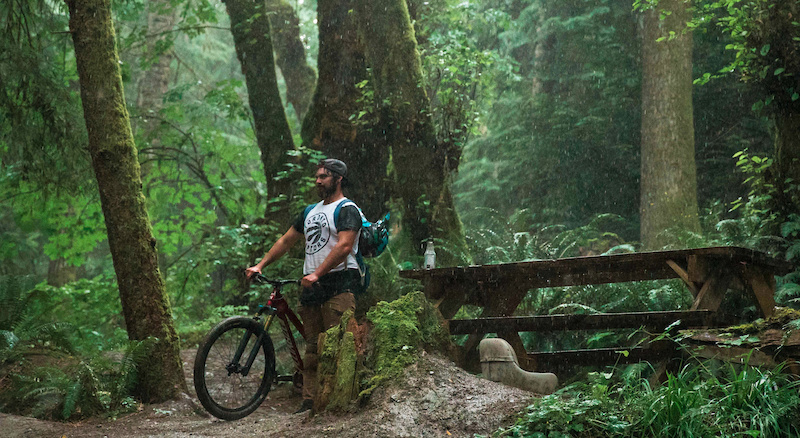 Ryan is an influential part of the Vancouver Island dirt jump scene. Ryan was born and raised on VI and riding bikes is a big part of who he is. He's a workhorse, which likely means the trails are dialled and if the weather is good he's likely riding. Morris usually sports a huge smile and frequently turns into a Wu-Tang jukebox. He keeps the spirits high, and the negativity low. Like any dirt jump scene, there will always be a pecking order.
At the bottom you have the groms. Typically between the ages of 10-16. These are the kids that are made out of rubber. They're better than you, and have severe allergic reactions to shovels. If you see a grom on your local trail please take the time to describe all of the NWD movies. In full! They will thank you later. In the middle of the pecking order you have your common riders. Perfectly happy coming to the trails when they're running good. They are willing to move some dirt around to get warmed up, but only if everyone else is. They're typically good riders and not scared to tell you about that time they landed that "Huge 360."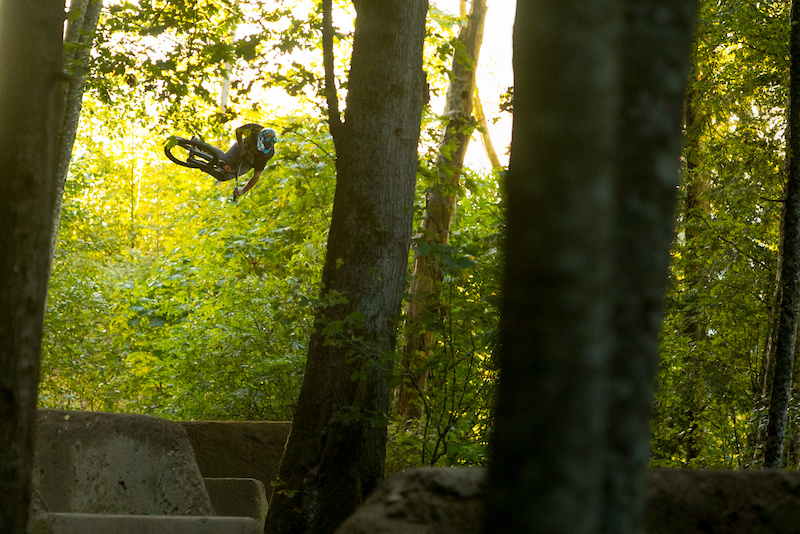 Above them you have 'the group.' This is where Ryan fits into this hierarchy. This group typically consists of 4-10 riders. All advanced riders. No footer is no problem for these guys. This is the group that shows up to the trails on day one to dig and get the season started. They happily dedicate their weekends and free time to create memories on the trails. It's this crew that keeps the scene alive. They are at the jumps to fix them when they need fixing, they're the people that push you to become a better rider and give the groms something to strive for. These riders get little to no credit but do it anyways. At the top of the pecking order are your pros. These are the riders that come home from months of travelling only to remind you how average you really are. They're freaks on two wheels! But let's forget about them for a sec.
Ryan Morris is a crucial part of the Island's core group. Even though he hasn't made any money off bikes and is unlikely to be at the top of your Instagram follow list, Ryan is the behind the scenes rider and he rips! Without riders like Ryan Morris, there would be no community. It is the riders that show up the to "the spot" every day that we have to celebrate. These are the riders who keep the trails running and the sport alive.
Spring is just around the corner. Now get off your couch, call your friends, and go build some jumps!
---
MENTIONS:
@CalvinHuth
---