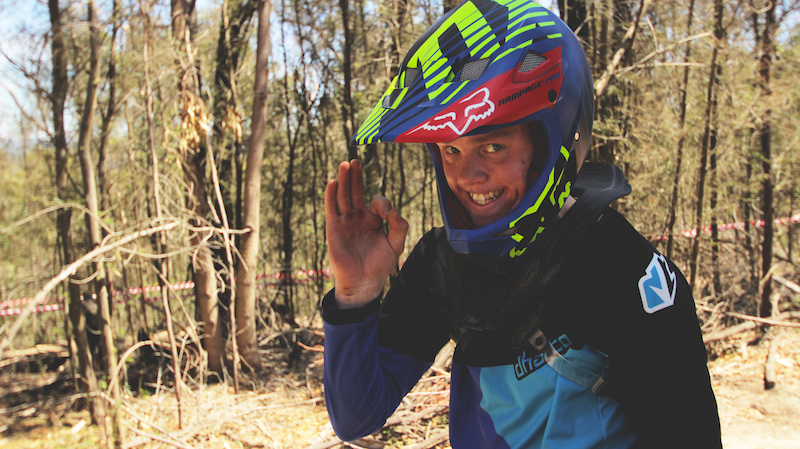 I've Known Taran close to 3 years through mountain biking myself, meeting him at ride days and race events. He has a very distinctive and recognisable "goon" riding style; no matter the circumstances he always has a "have fun" attitude that's infectious to all around him. Even though he's had a few lows over the past year, he's always trying to have a good time, make the most of any situation and throw around in his mad goon style!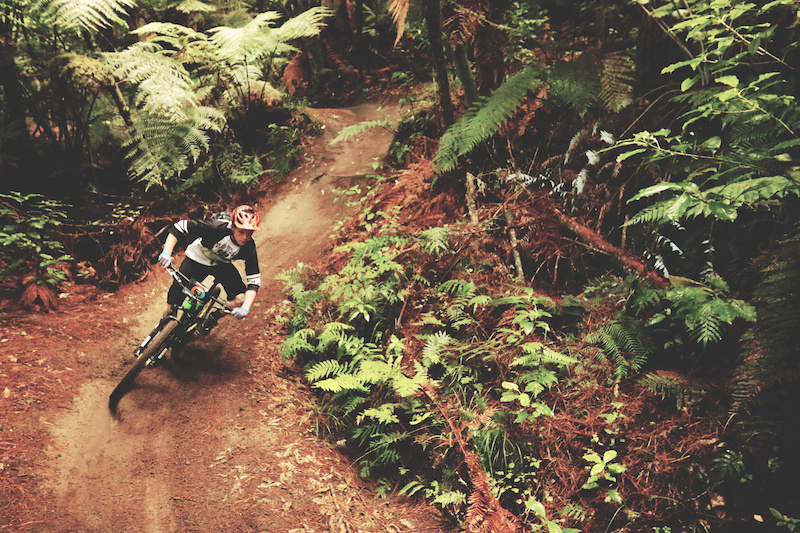 Taran Goiris -
"Basically, I have a defect in my knees that occurs due to a lack of blood supply to the joint. Consequently, it causes the bone and surrounding cartilage to loosen and crack, sometimes a fragment of the bone in the joint will break off."

"On my left knee, both sides of my femoral condyle developed a large crack, the lateral side ended up fusing itself back together whilst the medial/inner side did not improve. I was booked in for surgery 5 days after returning from Crankworks Rotorua where I raced round 1 of the EWS, the biggest race I had ever competed in.
"
"The first surgery was just for a clean out of my right knee, two weeks later going in to fix the left; well, that was the plan anyway... The surgeons pinned the broken piece of bone to the rest of the joint (the broken piece being approx 25mm x 25mm area) and I was on my way, getting into physio etc shortly after.

Long story short, it didn't work and about 3 months in my leg just gave out, tearing a chunk out of the meniscus, after more MRI's it showed that the bone hadn't changed at all, so back in I went, a further three months down the line I was back in for more scans again showing that the bone hadn't healed at all."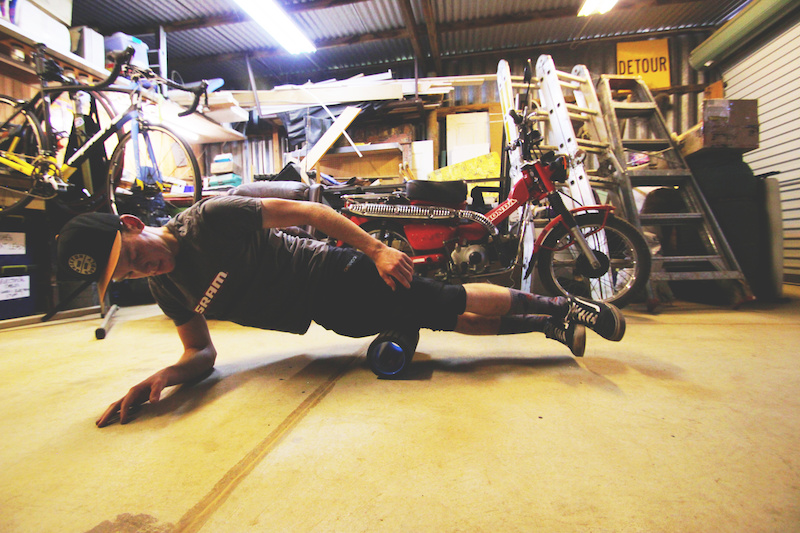 "
I was faced with a few options, mostly involving more surgery, pins, wire with no guarantee that it would work. It was suggested that I should stop riding mountain bikes with any aggression but the end result for the old knee in 5-10 years is still the same, so whilst lawn bowls and grooming bonsai seem like riveting pastimes, I need a little more adrenaline in my life to feel alive, so back to the physio it was, working to get me back on the DH bike.
"
"It's been an interesting year but I made it back on the big bike about two weeks before round one on the flat pedals as I was unable to unclip at this stage. It's been lots of little baby steps to get some muscle bulk back and some joint stability, lots of time on the muscle roller to keep everything free and moving smooth/ish."

I have found ways to keep riding how and what I want, some days are stronger than others and the knee brace for DH helps a lot, I quite often hobble like an 80-year-old off the bike, but I can ride again and that's where I'm happiest."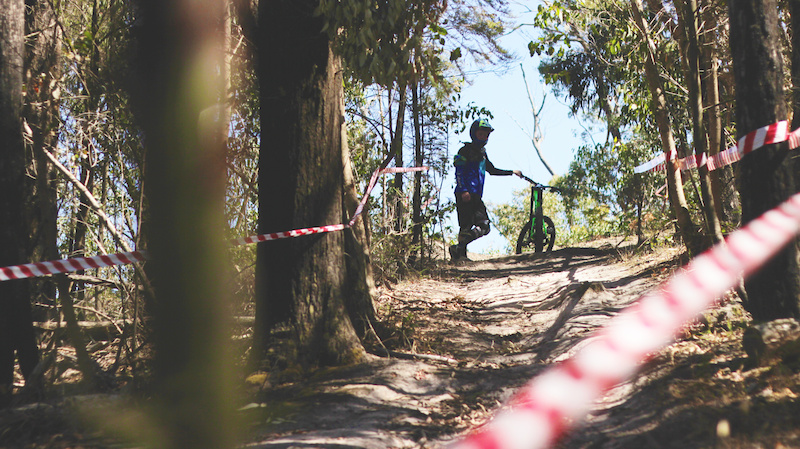 "This past year has taught me heaps about dealing with the emotional ups and downs, not being able to do want you want when all your mates are and still maintain a healthy and positive life balance. I think the most important thing is to always remain positive, surround yourself with the right people that are going to help you keep that mindset, because at the end of the day you have to look after number one and stay stoked!"
Taran would like to thank: Knolly bikes, DharCO clothing, Maxxis tyres and SRAM Australia for keeping him rolling this season.

---
MENTIONS
:
@DHaRCO
/
@KNOLLYBIKES
/
@Maxxis
/
@SramMedia
---