Seven months of filming, 10 countries and countless travelling miles later and Life on Wheels presented by Creative Concept and Cycles Lapierre is here, 1st November 2013 for the EXCLUSIVE online Premiere on Pinkbike. The film will be available to view for 24 hours for FREE.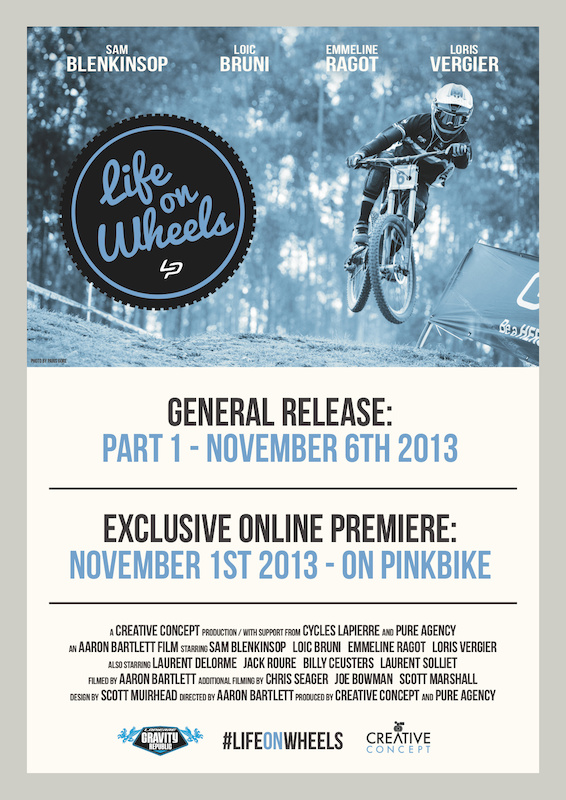 Following the Lapierre Gravity Republic team on their 2013 UCI World Cup and World Championship season, this film is about the characters and personalities behind who makes the team tick. From the riders to the mechanics and the management, everyone plays a part as we find out from the inside what the team is really like.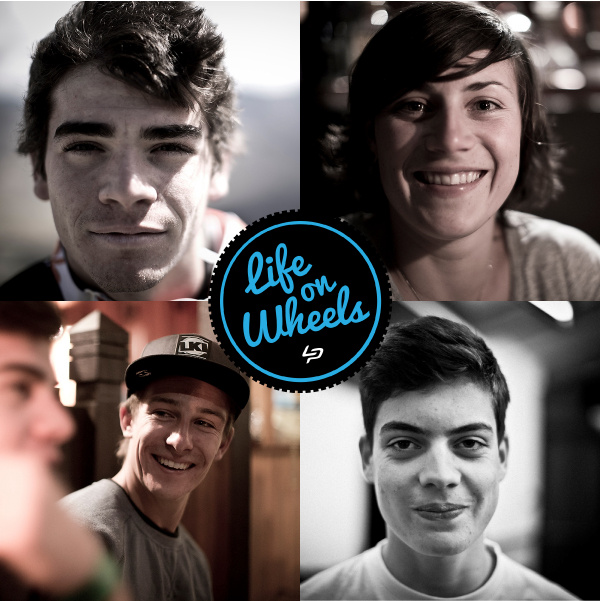 Starring Sam Blenkinsop, Loic Bruni, Emmeline Ragot and Loris Vergier and directed by Aaron Bartlett, go to Pinkbike.com at 7pm UK time (12 noon Pacific time) and see how one of the top professional DH Mountain Bike teams works from the inside!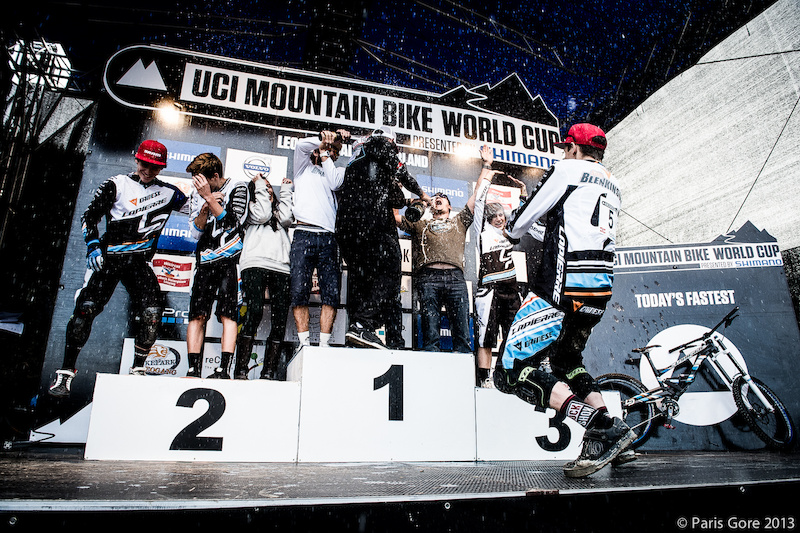 #LifeonWheels
Presented by Creative Concept and Cycles Lapierre
General Online Release: Part 1 - 6th November
24h Exclusive Online Premiere: Full Film - 1st November on Pinkbike
Photos Copyright Paris Gore