Cuseboi
Member since Jul 20, 2015

Male
Meridian , Idaho
Block user
Recent

Oct 17, 2021 at 13:20
Oct 17, 2021

Selling
Oct 17, 2021 at 13:13
Oct 17, 2021

Sep 17, 2019 at 17:30
Sep 17, 2019

Selling
Sep 17, 2019 at 17:30
Sep 17, 2019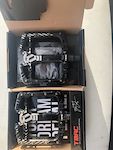 Sep 5, 2019 at 19:05
Sep 5, 2019

Selling
Sep 5, 2019 at 19:05
Sep 5, 2019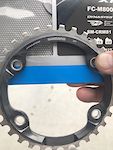 Selling
Sep 5, 2019 at 19:00
Sep 5, 2019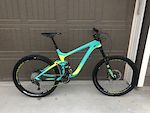 $2450 USD
https://www.giant-bicycles.com/us/reign-advanced-27dot5-1-2016 ENDURO, ALL-MOUNTAIN, BLACK DIAMOND DESCENTS. BIG CLIMBS AND BURLY DESCENTS, THAT'S WHAT THIS BIKE IS MADE FOR. Full XT Monarch debonair pike up front.

Selling
Sep 5, 2019 at 18:48
Sep 5, 2019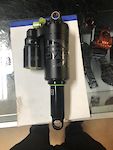 $350 USD
I bought this for my 2016 Giant Reign at the beginning of summer has about 3 months riding on it. I bought a new bike and it won't fit it. These retail for $500 brand new save some money and get basically new. DVO Topaz T3 Air Shock 200 x 57 (7.875.x 2.25) tems in Box: •DVO Shock Pump •AVR Tuning Bands The highly anticipated DVO air shock has landed. We spent two years of development time to craft an air shock the could stand up to the abuse from the best riders in the world. Air volume is easily tunable via air volume spacers that can be removed or installed in a matter of minutes. Unmatched small bump compliance and damping is achieved from a bladder and loader style compression unit. Cooling fins on the reservoir allow heat to effectively dissipate from the shock keeping temperatures low and damping consistent. The T3 Compression adjust gives you three compression settings for pedaling, traversing, and descending.

Sep 5, 2019 at 18:39
Sep 5, 2019

Selling
Sep 5, 2019 at 18:36
Sep 5, 2019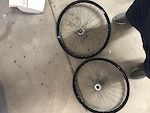 $500 USD
These carbon rims have been awesome. Silver Hope 4 hubs. A few dings on the rims here and there cause I rode them. You pay shipping. Internal 29 External 35. Shimano Driver.[F] 15mm axle [R] 142x12mm axle
Load more...