EdenOhana2003
Member since Sep 27, 2017

Online
Male / 17
Richmond Hill , Ontario
Block user
Recent

Jun 10, 2020 at 15:05
Jun 10, 2020

Selling
Jun 10, 2020 at 15:02
Jun 10, 2020

May 4, 2020 at 11:08
May 4, 2020

Selling
May 4, 2020 at 11:07
May 4, 2020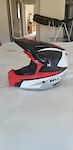 $300 CAD
I have a bell full nine carbon full face for sale. SIZE MEDIUM. I bought it near the end of last season but never ended up wearing it as it was just a bit tight. Now that the local bike park is closed for the season I dont really need it sitting in my closet unused. Its truly a gorgeous helmet but I just dont really need it now. Reasonable offers only please. This is a $600 helmet in stores HALF OFF at $300. Comes with the origainal helmet bag and box.

Sep 7, 2019 at 18:32
Sep 7, 2019

Selling
Sep 7, 2019 at 18:29
Sep 7, 2019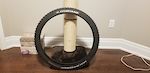 $10 CAD
I've got a set of chaoyang mudshredders lol. They are brand new and are a great set of DH mud tires. They can also be cut down and used as a rear tire that u can smash into any rock or sharp root due the the dh casing. As long as you are not a weight weenie these are great to have in case you puncture ur poor minions, lol. By no means a bad tire they just dont say maxxis or schwalbe. $10 each I have two.

Aug 22, 2019 at 15:27
Aug 22, 2019

Selling
Aug 22, 2019 at 15:17
Aug 22, 2019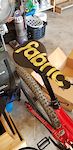 $90 CAD
Just going through saddles to find one that fits my fat ass properly. only ridden three times. this was pretty comfortable but just not enough support for me. Sick team camo graphics instead of the boring black. Retails at $119.99cad.

Aug 10, 2019 at 12:39
Aug 10, 2019

May 6, 2019 at 12:02
May 6, 2019
Load more...