EngineerOn2Wheels
Member since Feb 9, 2016

Male / 26
Bromont , Quebec
Instrumentation Engineer at Michelin Off-Road Division in Magog, Qc. Living the Van life and biking as much as I can!
Block user
Recent

Jun 27, 2020 at 14:09
Jun 27, 2020

Selling
Jun 27, 2020 at 14:08
Jun 27, 2020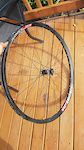 $60 CAD
Front wheel 29po Boost 15x110 bontrager hub Dt Swiss XM 481 rim

Jun 14, 2020 at 8:56
Jun 14, 2020

Selling
Jun 14, 2020 at 8:54
Jun 14, 2020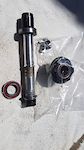 $95 CAD
Bontrager BOOST 12x148 RapidDrive 108T Axle, Bearings and Complete Freehub kit. Used 2 years in a Bontrager hub which the drivering broke. So I switched hubs and I'm reselling the internals which are still in good shape! These can remain spare parts or can replace your 54T or 108T Bontrager internals! It's compatible whith Bontrager's 54T huband you can use the Freehub as an upgrade (6 Pawls instead of 3 Pawls) and you will have 108 points of engagment.

Mar 24, 2020 at 10:05
Mar 24, 2020

Selling
Mar 24, 2020 at 10:00
Mar 24, 2020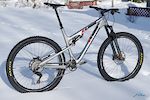 $3300 CAD
Rocky Mountain Instinct XL 29er MSRP 7000 CAD +tx I rode two full seasons on this bike and I took great care of it, it is not perfect, it has scratches and scuffs in the places you'd expect. But this bike, as it is right now, has an amazing build that will last you a while! I'm changing bikes and this ride could be yours! Please read everything and don't hesitate to ask me questions (text or call). I love that bike with all my heart but I chose to go full enduro for next year and bought another rig. This bike has adjustable geometry to make it as slack as some of the most aggressive 2019 trail bikes even though the frame is a 2017 model. The bike sits at 28 lbs as it is without pedals. I spent the last few days in my garage putting these NEW parts on this bike just for you: - New bushings! (Where they were needed, otherwise, I put some nice grease and the spare bushings are yours) - New Maxxis DHR/DHF tires - New Shimano XT Derailleur (Old one was tired, clutch was broken and pulleys all worn out) - New XT chain - New RF Chainring - New XT Cassette - New grips - New brake pads - New cables and housings I will include spare bushing, bolts,etc. since I won't need them anymore. Rear shock (FOX Factory CTD) is new from August 2019 and the fork (Cane Creek Helm, holy grail of forks) is new from March 2019. I bought the carbon We Are One wheels with I9 Torch Hubs when I was tired of truing the stock Stans, this has been the best purchase I have ever done. Best. Wheels. EVER. I'm so sad they don't fit on my new bike. YES, YOU WILL HAVE PROOF OF PURCHASE so you can beneficiate from the lifetime warranty, no questions asked on the rims. The bottom bracket bearings are new from September 2019. The build contains: - Instinct 29er 140 mm front/ 130 mm rear stock frame, no loose pivots. - Cane Creek Helm Air set at 140 mm (has HSC, LSC and LSR) - Fox Factory CTD rear shock - Rockshox reverb dropper post (never had any issues with it, needs to be bled once a year, I can give you a kit and a crash course, its super easy) - WAO Agent Carbon Wheels with Torch hubs (Be prepared for the noise: ZZZZZZZZZZZZZZZZZZZZZZZZZZZZZ when plowing down trails) - Race face turbine cockpit (stock) - Sram guide RS brakes (203 mm disc up front) - DHF/DHR Tires - Full XT drive train, 11 Speed, 30T RF Chainring, 11-42 Cassette (My personal setup, which I recommend, gives perfect power and speed in techy stuff, requires legs though) No pedals included, Although I have a set of spare XTs lying around, if you absolutely need some, we can make a deal. Check the photos, I have included the scratches so you can have an idea of what I'm talking about before you come see it. Let me know if you are interested: 514 609 3229 ENGLISH/FRANÇAIS

Mar 11, 2020 at 6:12
Mar 11, 2020

Selling
Mar 11, 2020 at 6:10
Mar 11, 2020

Mar 9, 2020 at 16:40
Mar 9, 2020

Selling
Mar 9, 2020 at 16:38
Mar 9, 2020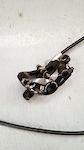 $20 CAD
One caliper for XT brake. With old pads in. I broke the lever so here I am selling the caliper, worked well, includes hose for a full XL bike length.
Load more...