Last season, the Freeride Mountain Bike World Tour's (FMB World Tour) golden trophy celebrated its debut. This year, the Golden CamelBak Better Bottle is back as the FMB World Tour's coveted trophy.
Once again, the hydration specialist and official FMB World Tour partner CamelBak went out of their way this year to manufacture a very special trophy made with real gold. To inspire every World Tour athlete to give their absolute best at every event, the CamelBak Golden Better Bottle will make an appearance at selected events throughout the FMB World Tour circuit. At the Vienna Air King (March 31 – April 1), you will have the chance to lay your eyes on the unique trophy everyone wants on their mantelpiece. While you are there, why not drop by the tent of the Freeride Mountain Bike Association (FMBA) to find out more about the World Tour and the organization behind it.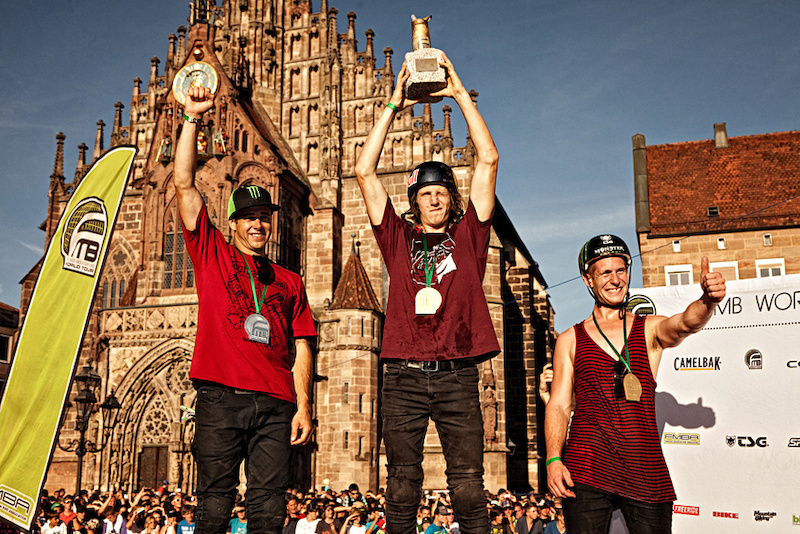 During the entire 2011 season, the FMB World Tour riders battled each other with their eye on the prize. In the end, it was Brandon Semenuk (CAN) who proved to be absolutely unbeatable and took home the gold. His results were so convincing that he had secured first place even before the World Tour's last event and the Golden CamelBak Better Bottle arrived at his doorstep sooner than expected. The competition has not been idle and this year, we can expect another season of thrilling bike action when the world's best riders compete for a spot on the podium and the chance to take home the Golden CamelBak Better Bottle.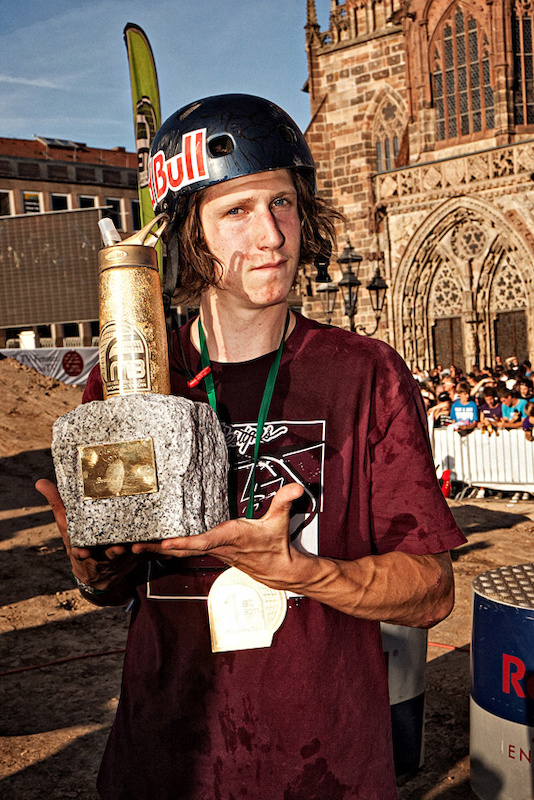 Athletes can join the FMB World Tour here
If you want to support your sport,
sign up with the FMBA
For more info, go to our
website
or join us on
facebook
If you have any questions, send us an e-mail:
rider@fmbworldtour.com
(athletes) or
member@fmbworldtour.com
(members).