Fongster
Member since Mar 6, 2013

Male / 50
Kent , Washington
Block user
Recent

Selling
Sep 12, 2020 at 21:17
Sep 12, 2020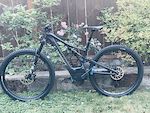 $6500 USD
I am selling the wife's turbo levo. Too much bike for her. The frame was bought in June this year and rarely ridden. It has about 256 miles. Bike has 5 charged cycles. It is in excellent condition besides what is shown in the photos of clear coat chips from transporting. The frame is taped almost everywhere when new. In the 3rd photo, it's just tape tear not carbon. The frame has 2 yrs of warranty from date of purchase thru specialized for second owner This frame is custom build with the following components. S works frames all sold out Get this for a fraction of the S works bike. 2020 S works size SMALL 29" wheels All components are 2021 ridden once Fox 34 rhythm grip NX drivetrains 12 spd eagle Guide R brakes Bike comes with the red deity grips Pedal is not included Multi tool in steerer tube

Sep 12, 2020 at 21:10
Sep 12, 2020

Selling
Sep 12, 2020 at 21:08
Sep 12, 2020

Sep 6, 2020 at 18:48
Sep 6, 2020

Selling
Sep 6, 2020 at 18:47
Sep 6, 2020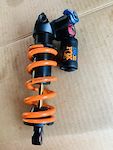 $425 USD
No longer Have a use for this anymore. Sold the bike. excellent condition. 185x55 trunnion Mount Comes with 425lb spring Small nick on the coil rubber What u see is what ur'll get. Id tune is DQDT Includes shipping.

Sep 2, 2020 at 12:37
Sep 2, 2020

Selling
Sep 2, 2020 at 12:35
Sep 2, 2020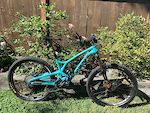 $4500 USD
Hate to see this bad boy go, but will no longer need it as I have moved to a 29er. Bought it new and had it for 2 yrs and took great care of it. 3m taped since day one. A couple paint chips as shown otherwise it is in excellent condition. No paint chips or scratches in rear triangle in front of the tire as there were multiple layers of tape there. I've always have 2 bikes, so I've been switching back and forth nvr ridden all the time. Bike is light, nimble and super playful. Bike is ready to go and needs nothing Brakes are recently bled Fork lowers are recently service Custom build with the following parts 27.5 Wheels 2018 Carbon Frame "SIZE SMALL" 2019 Fox 36 grip 2 150mm travel 2018 DT swiss EX1501 240 hubs 30id on 2.6 dhf and 2.5 aggressor 1x12 XTR Shifter 10-51 xt Cassette, new take off Fox transfer dropper 100mm travel Pivot 45mm stem Renthal 760 carbon bar (Ridden once) RF Sixc carbon 165 cranks w/30 WT Ring Shimano Saint 4 piston brakes 90% pads HA is now at 65 degree with works component will include the original Very stable at high speed with the angleset Rear travel is now at 142mm as oppose to original 130. The bump stopper was removed inside the CAN. Pedals are not included Color is Angry Dolphin but its off, it should have been more green. You pay for shipping if you need it ship.
Load more...