The Art of Adventure // Chapter 3: Joey Schusler's Time to Reflect
Adventures are often glorified as wild missions to exotic places, but that doesn't always have to be the case. The Colorado River and its surrounding terrain is a natural wonder not far from Joey's house and the perfect place to escape on a solo, multi-day bike rafting trip. There's no better way to step back from the whirlwind of daily life than by sleeping under the stars.

About this Series:
With roots in Boulder, CO, the mountains have been a formative force in Joey Schusler's life. However, after nearly a decade of racing – climbing the ranks from local races to the UCI World Cup – his focus began to shift toward filmmaking, seeing how far his bike could take him, not just how fast he could go. In the years since, he's travelled the world with his camera, bike and best friends, exploring rugged and remote areas, telling the stories of places and their people. For Joey, adventuring is not only a lifestyle but an art form.
Watch
The Art of Adventure // Chapter 1: Joey Schusler's Obsessed Upbringing
Watch
The Art of Adventure // Chapter 2: Joey Schusler's Unexpected Journey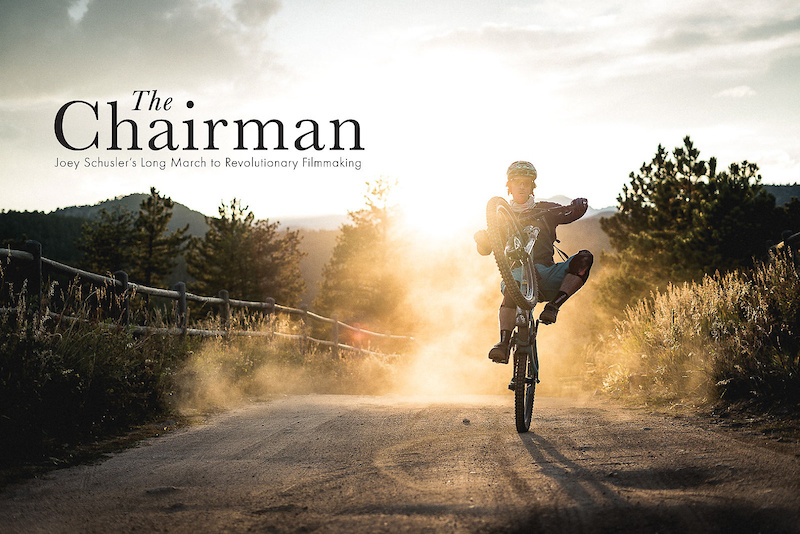 "The Chairman" as seen in Freehub Magazine Issue 8.4, the Adventure & Escape Issue
---
Freehub Magazine Issue 8.4. True adventures always seem to start when plans go awry. In Issue 8.4, this means continually bump-starting a van in New Zealand, a quick visit to South Lake Tahoe's Emergency Room, and in Canada's Yukon, not knowing (or caring) what time of day it is. Adventure filmmaker Joey Schulser seeks new experiences on the far sides of the globe, while Thomas Vanderham reflects on where bikes have taken him, beyond geographical locations. Through everything, bikes serve as the impetus and provide a common denominator that transcends all languages and borders.



Save 40%

on a subscription to Freehub Magazine with our Pinkbike Shared Reader Discount.
---
---
MENTIONS:
@FreehubMag
---