Lost & Found // Hidden Treasure in the Lost Sierra
Trails inevitably come and go, but rarely are they lost forever. In California's Northern Sierra Nevada, between Downieville and Sierra City, the area's mining history contributed to a network of trails that faded away with the Gold Rush. But now, recreation has begun their resurrection, contributing to the local small-town economies and preserving the area's rich history. Professional mountain biker Eric Porter and Sierra Buttes Trail Stewardship's trail whisperer Kurt Gensheimer spent a week in the Lost Sierra this past fall, riding forgotten trails and finding a different kind of wealth than the area is known for.
---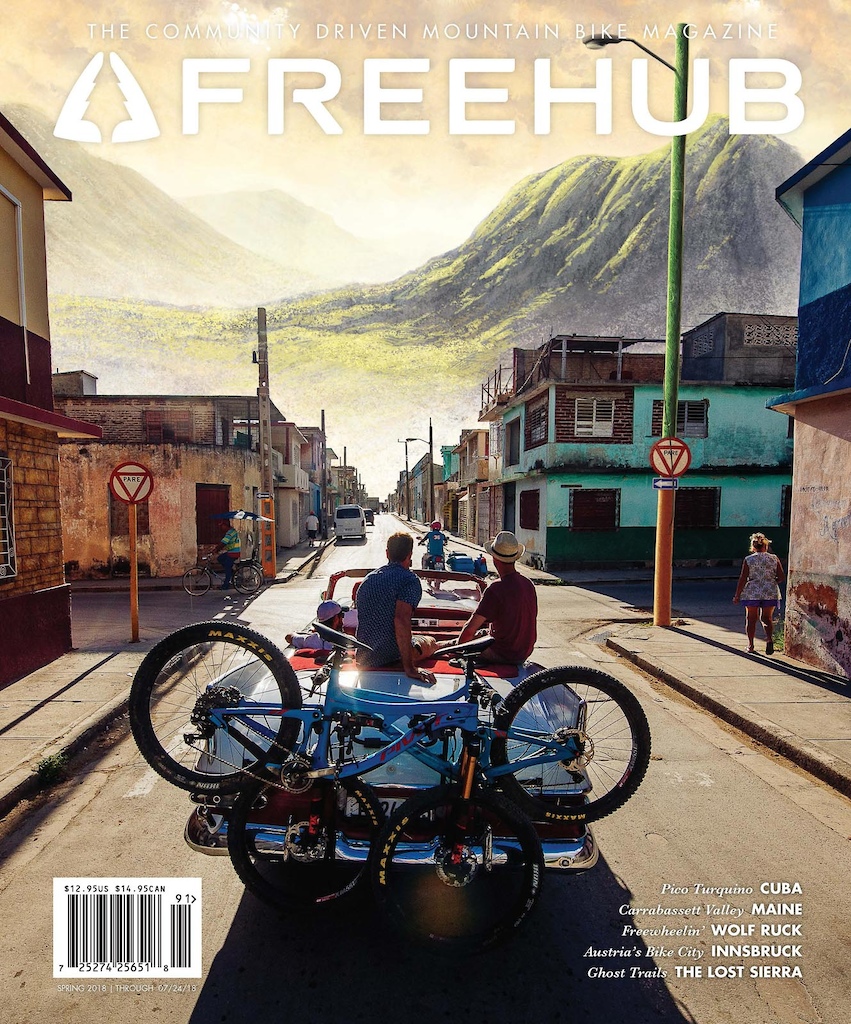 Freehub Magazine Issue 9.1 // The Community Issue

Mountain biking might be a relatively new sport, but its cultural roots run deep. From the heart of the Austrian Alps, to Maine's Carrabassett Valley, to the the small island of Cuba, and people like the visionary filmmaker Wolf Ruck, the passion within our sport is unparalleled. Issue 9.1 is a celebration of mountain biking's culture, community and dedicated individuals.



Save 40%

on a subscription to Freehub Magazine with our Pinkbike Shared Reader Discount.
---
MENTIONS:
@FreehubMag
@diamondbackusa
---