With the scouting done, it's time to build. Darren Berrecloth and Ricky Brabec head out with mountain bikes and shovels in tow and a few jumps in mind. As the sending begins, they each take to the bike they know—and love—best, making for some prime doubles action.
As professional athletes, Darren Berrecloth and Ricky Brabec come from two very different, yet relatable worlds—Darren is a mountain biker and Ricky, a cross-country moto racer. Both live lifestyles that are equal parts passion and hard work. Wide Open is a series that documents a week in the desert with the two as they enjoy the freedom and good times that only two wheels and zero obligations can provide.
Continue the story in print with "Vacation" from Freehub Magazine Issue 7.4, the Adventure and Escape Issue, which is on sale now! Pinkbike readers save 40% on subscriptions with our
Shared Reader Discount
.
Watch the rest of the Wide Open Series:
Episode 1: Defining a Lifestyle with Ricky Brabec
Episode 2: Life on the Road with Darren Berrecloth
Episode 3: Finding Features and Scouting Lines in Caineville, UT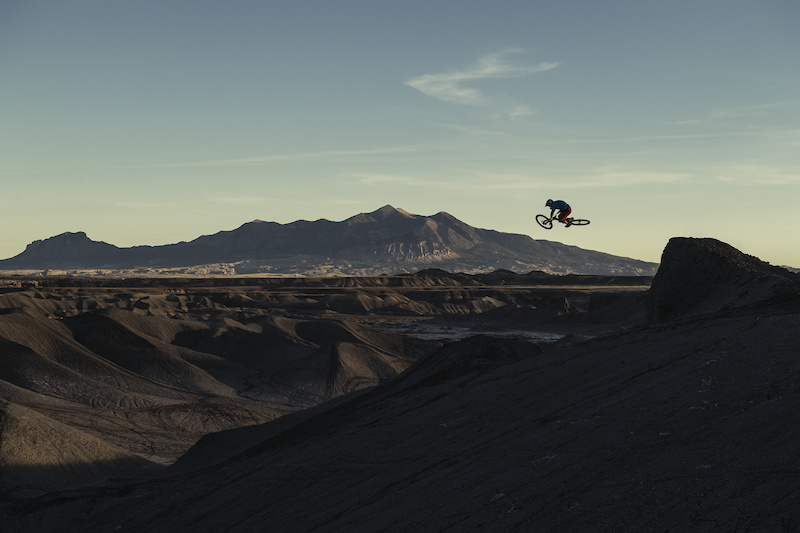 Rider: Darren Berrecloth | Photo: Paris Gore
---
MENTIONS:
@FreehubMag
---