You can pick your friends and you can pick your nose, but you can't pick your friend's nose. You also can't pick where you get to grow up. That largely comes down to where your parents chose to settle for work, family ties or in some cases where there are the most face shots.
Riders Ian Morrison and Finn Finestone were the latter, Ian's dad Paul is a legendary ski photographer who turned his lens on bikes as they evolved on the slopes around him in Whistler during the early nineties. Finestone's dad arrived in town around that time and worked his way into the envious position of managing the Whistler Mountain Bike Park.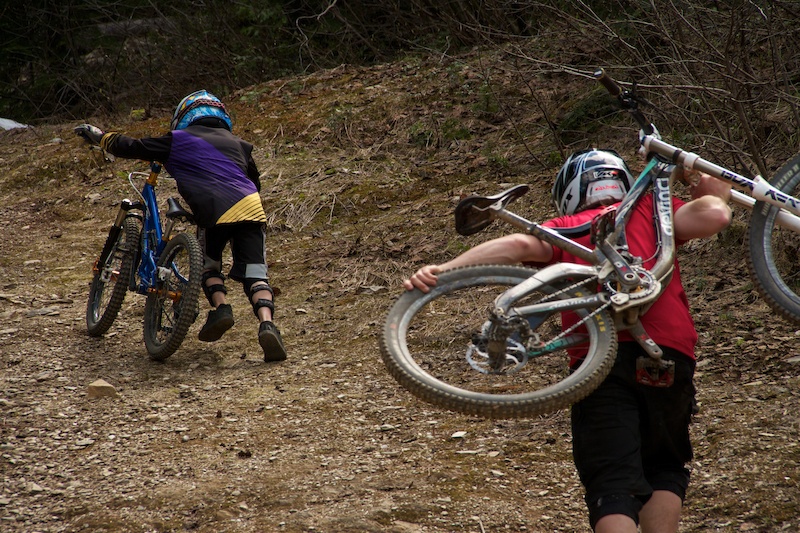 The spin off for Ian and Finn is a life of living the dream without necessarily knowing that's what you're doing. Ian, "I took it all for granted until I did a bit of traveling and realized Whistler is the Playboy Mansion of the sports world."
The good thing about growing up in Whistler is you have Whistler as your backyard. Dirt jumps, pumptracks, Airdome, XC trails and WMBP are your playground after school or while procrastinating during exams. The bad thing is, everyone knows who you are, so skipping school to shred means you're only a phone call away from getting caught by dad. On the other hand dad let's you skip school for opening day in the Bike Park, so it's not that bad.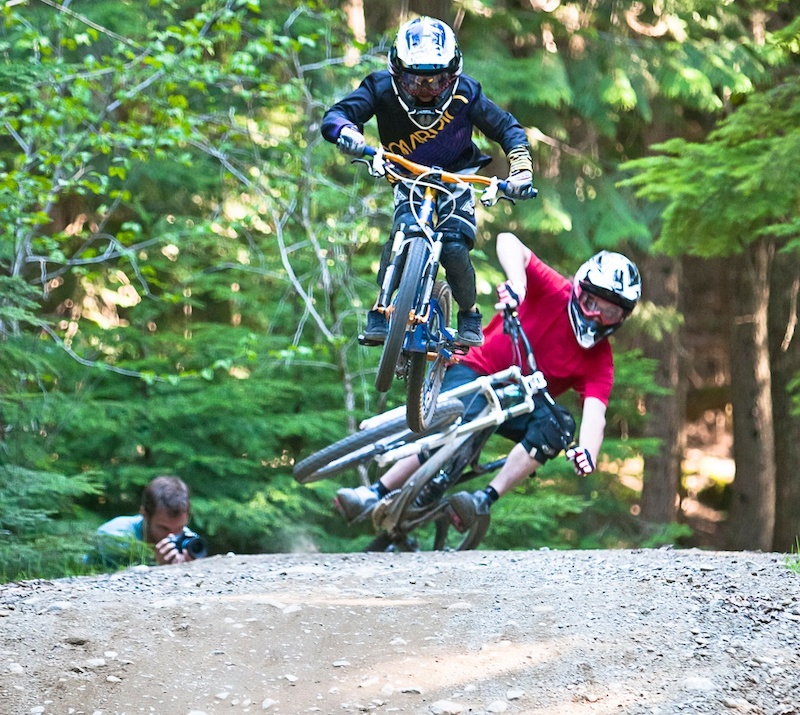 These two athletes were given cameo appearances in the Anthill Films "Strength in Numbers" appearing in mega-mo sequences imbedded in Adam Billinghurst's high speed Bike Park segment. Ian throwing his signature inverted scrub and Finn a whipped spine transfer with style far beyond his eight years.
When asked about what they think of each other's riding; Finn, "I like how calm Ian is, the bike is moving around and sideways and Ian stays calm" (They call that style little fella). Ian has a tougher time with the question, "Probably the fact he's 9 years and crushing it! Following Finn off the big GLC drop and A-line was a serious eye opener to what the future of mountain biking looks like, and it's rad to be able to watch his progression first hand".
Having the bike industry at your doorstep and an A-list of pro riders around to shred with may seem like the ultimate dream, but it's no big deal when it's all you know. "I ride with Brandon (Semenuk) sometimes, he came and rode at my (9th) birthday this year, that was pretty cool", name drops Finn with the nonchalance only capable from a kid who doesn't know how rad that actually is.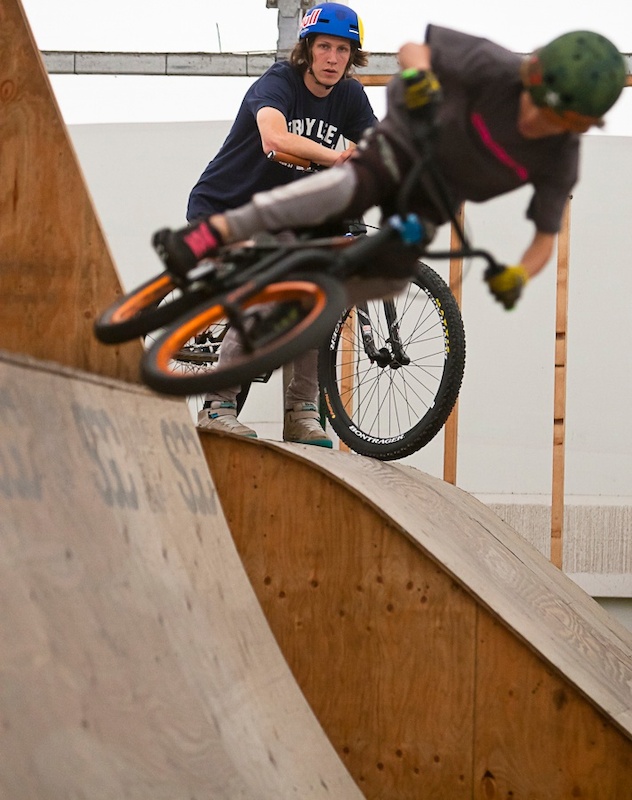 As for the FMBA world champion, Semenuk recalls growing up Whistler in a similar way, "I would watch bike movies a dozen times before bed and then get to ride with the same guys the next day at the local jumps or in the Bike Park. Kids here get a chance to be a part of it, a small fish in a big pond".
Ultimately these guys are most lucky because in Whistler, YOU get to choose when and if you ever grow up.
Words by
: Lionel Stevenson
Keep up with new projects at:
www.facebook.com/goldsteinproductions