Four years ago we had the pleasure of partnering with the Whistler Mountain Bike Park and Origin to bring their first video campaign, Elements of Perfection, to life through video. Throughout the next three seasons we were fortunate to have the freedom to experiment with new filming techniques within one of the best mountain biking locations in the world. We got to play with heli shoots at the Peak, learn how to 'extreme-run' through alpine terrain with a MōVI in hand, and release 4K resolution pieces online.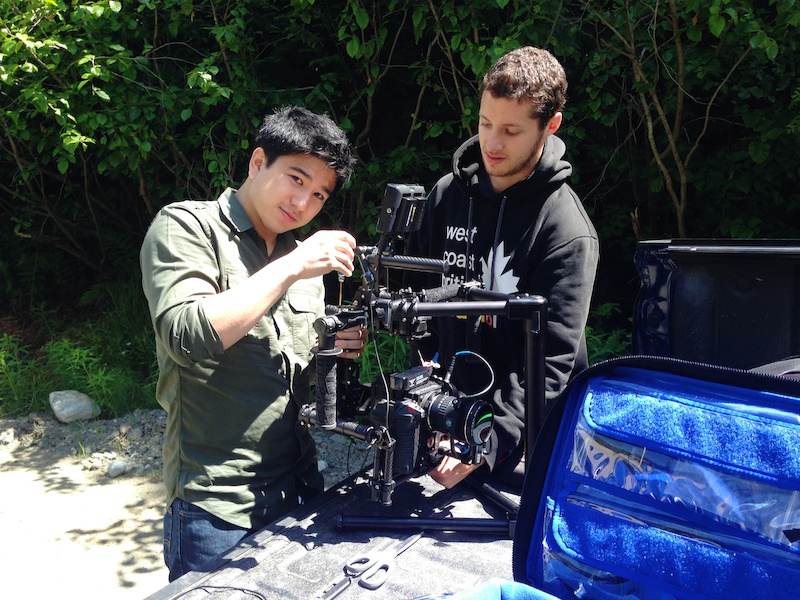 If you wondered where those long cablecam-like shots came from, it's the MoVI. Peter and Brock work away to get it balanced perfectly.
Although this year's campaign, "In The Zone", was released in three parts, we had the intention of piecing them all together to work as one cohesive piece in the end. Now, "In The Zone" is bringing the bike park experience to the San Francisco Bay area at the Mill Valley Film Festival in October 2014. As part of Sharp's Art of Amazing competition, "In The Zone" will be showcased next month alongside 200 U.S. and international films by independent artists.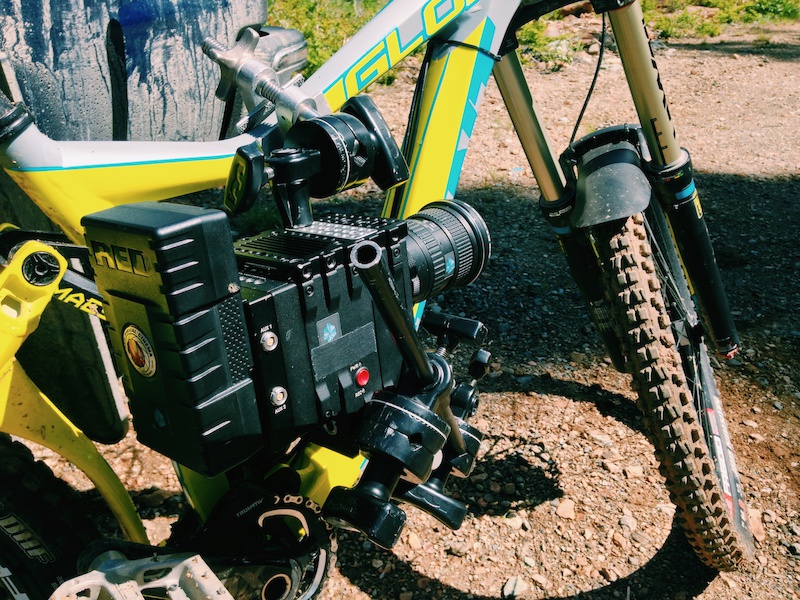 No risk, no reward. Rigging up the Epic on Tristan's bike with hard mounts.
The competition also has a voter's choice award. Each time you vote, you are entered to win a 70" Sharp 4K TV! If you're a fan of mountain biking and want to help bring our sport to an even wider audience, make sure to vote every day until October 8th:
---
VOTE HERE
---