Haras
Member since Apr 28, 2013

Male / 31
Coventry , United Kingdom
Block user
Recent

Nov 1, 2019 at 5:53
Nov 1, 2019

Jan 3, 2019 at 12:43
Jan 3, 2019

Selling
Jan 3, 2019 at 12:43
Jan 3, 2019

Selling
Jun 13, 2018 at 11:41
Jun 13, 2018
$12345 GBP
As per title. Messgae me if you have spare. Ta

Mar 18, 2018 at 6:05
Mar 18, 2018

Selling
Mar 18, 2018 at 6:03
Mar 18, 2018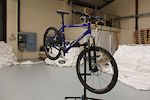 $330 GBP
Cash at my door: £250 Postage and Paypal: £330 Was bought for my brother as an Xmas present but he needs something smaller for the type of riding he wants to do. Since it has been in my posession it has been upgraded and had a nut and bolt, strip, wash and service. Cosmetically it is worn, paint is chipped and rubbed in places and I have tried to show this accurately in photos. All parts are in used but good condition. Mechanically it is in excellent condition and is setup ready to ride. Forks were stripped, seals inspected (excellent), new oil, new grease. Stanchions are perfect and travel is set to 120mm, can be set to 105mm. Hope's were also fully overhauled. Seals are also excellent, come with original 185/165 rotors (getting rarer to find), pads are at 80%. Wheels have been trued, headset had new grease. Bottom bracket, cables and grips are brand new, frame protection has been applied where needed. Only issues are that right-hand shifter window is slightly smashed (does not affect function) and there is a small tear in the rear tyre sidewal - I will try to repair this for new owner if I get time. Spec: 2004 Kona Cindercone 20" 2004 Marzocchi MX Comp Cane Creek S3 headset Kona seatpost clamp Race Face Ride XC seatpost DMR Seat Easton EA30 handlebars 700mm RSP Stem 60mm (I think) China's finest lock-on grips :) Rolf Dolomite rims with Rolf hubs (26") Panaracer Trailraker 2.1 tyres Hope Monos 185F/165R Hope skewers for a bit of bling Shimano XT M760 44-22 Crankset Shimano XT BB 70 (NEW) Shimano XT M750 RD Shimano XT FD Shimano XT M750 Shifters Wellgo Magnesium pedals Shimano HG50 9spd cassette Sram PC951 chain with quicklink Price is OVNO, had a lot of time spent on it. Postage is free to mainland UK, if you are outside of this, please ask.

Mar 18, 2018 at 4:43
Mar 18, 2018

Selling
Mar 18, 2018 at 4:28
Mar 18, 2018

Selling
Mar 16, 2018 at 11:16
Mar 16, 2018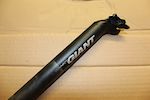 $12 GBP
Giant Connect Seatpost. good condition. 30.9mm diameter. 375mm length. Advertised elsewhere. Paypal, free postage. Any Qs please ask!

Selling
Mar 16, 2018 at 11:14
Mar 16, 2018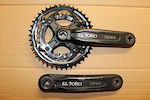 $20 GBP
FSA (RPM) El Toro Crankset - believe these were designed for DH. Good condition. Chainrings in excellent condition (think outer is brand new) 42-32-22 175mm length, square Tapered BB. Advertised elsewhere. Paypal and freee postage. Any Qs please ask. Thanks!
Load more...