At the 2010 Red Bull Rampage, riders were sent off a remarkable Oakley Icon Sender featuring a large wooden ramp overlooking a gutsy 40-foot drop. The structure was highlighted by a massive tower, watched over by "Josh," an intimidating wooden skull structure created by Oakley eyewear designers. Nothing was more memorable from the 2010 event than Oakley rider Cameron Zink throwing a breath-taking 360 off of the Icon Sender, ultimately leading him to victory.
2012 is a whole new ball game as the new Sender packs a punch that will have the riders' heads spinning. Josh and the Oakley Icon Sender are back and better than ever for this year's Red Bull Rampage. The updated feature will include three sender options combined into one structure to create variety and leave it to the riders' to decide how to attack the Sender.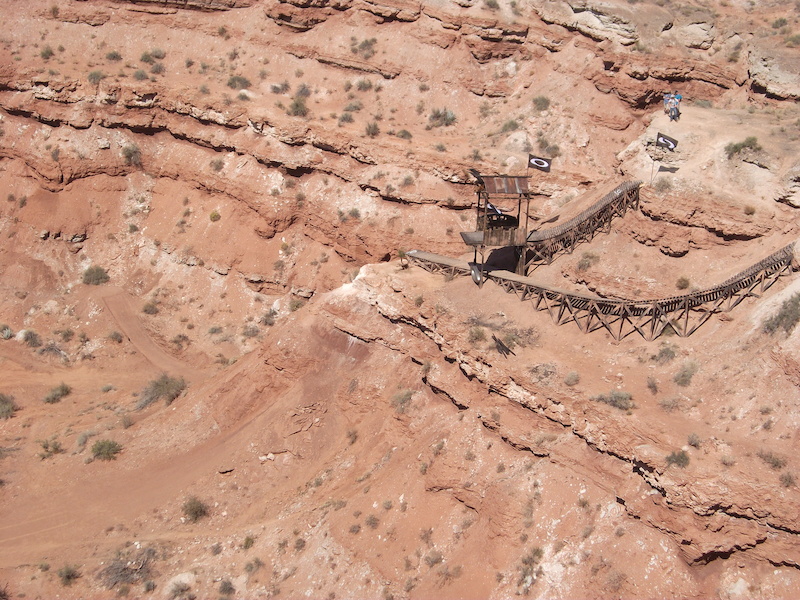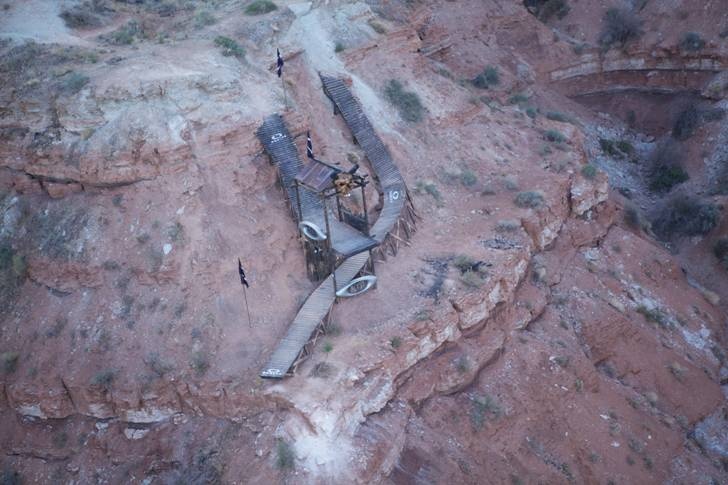 The Icon Sender from the air, the third line still has yet to be finished....
For more information check out
Oakley's web page
on the design with a gallery of images of Josh being put together.