Personally, I have never had use for a ton of sequences, but it doesn't mean I don't like them...
Everything that is done in a good way with taste, is always pleasure to look at. I could be wrong, but I think that the majority of action photographers use camera bodies with a super fast shooting option, which recently came up to an
insane 14 frames per second
! This definitely helps a lot, gives peace of mind and guarantees catching this one and unique moment, so why not to use it...
You would be surprised how many times I've heard shouts in my direction from riders when I said I didn't snap at the right time, but for some reason, I stay with my 'single-shot' camera body. Probably it's because I like 'full frame' too much. I have been tempted once or twice to do a sequence shot and this particular one was shot on a borrowed camera [thanks Gepard!].
Some time ago, Sam Reynolds built a huge jump in quite an unusual place - a very close woods to a Ministry of Defense training area. Yeah, we could seriously hear guns firing and once we were even caught by a m.o.d. officer! I remember that it was already quite a late hour, but also as the riding there was not too legal, we had to hurry. Sam did a couple warm up runs, and after that he told me not to miss the trick! That's when I decided to grab a different camera body. Hand held, a little bit shaky, but today, we can enjoy Sam Reynolds' perfectly performed signature trick in that crazy place. Shame that the jump doesn't exist anymore...
-
Lunatyk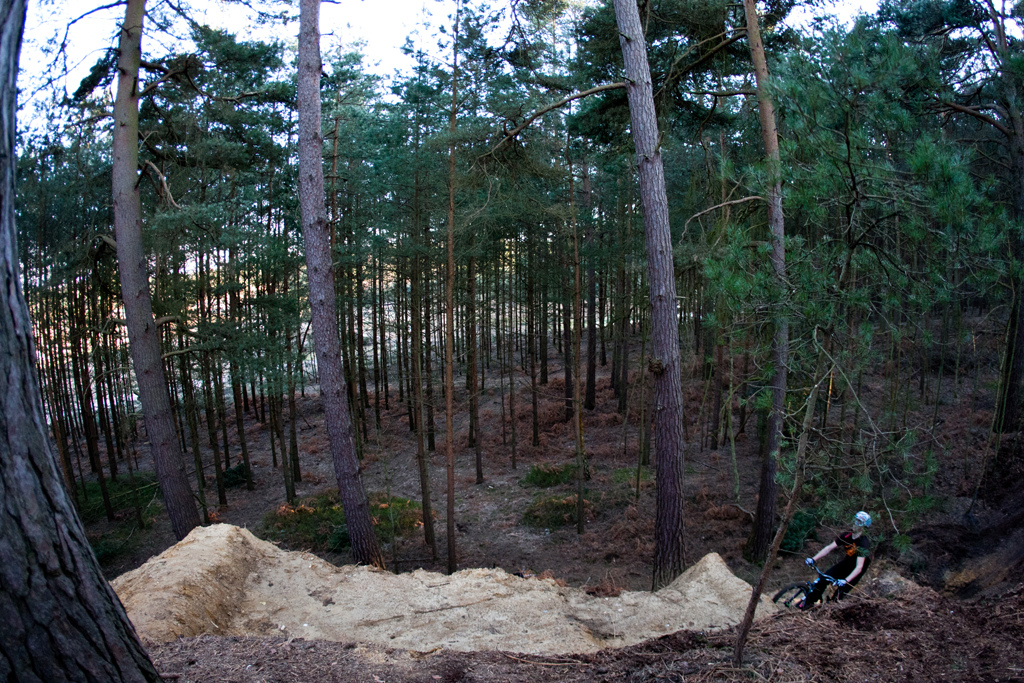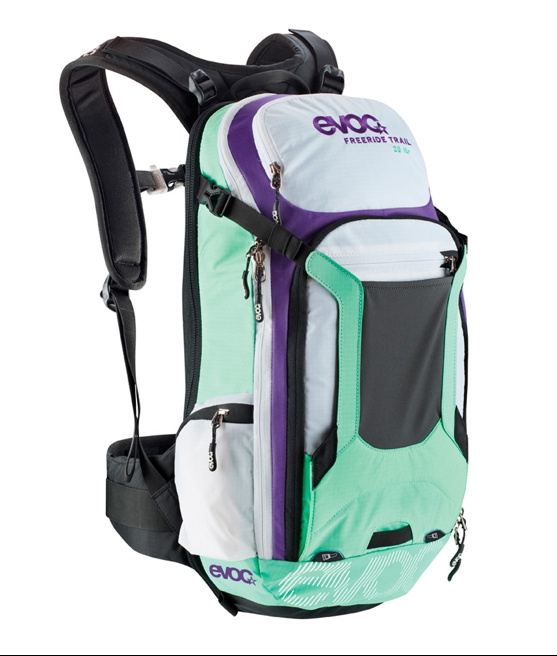 The Pinkbike user with the most evocative comment wins the bag, an
EVOC Freeride Women's 20L
series riding pack.
Valentine's is around the corner. Guys or girls stoke out your gals with an EVOC Womens 20L Freeride Pack, a pack that comes with an integrated CE approved spine protector, pouch for your hydration pack, tool compartment and helmet basket.
---
PAST WINNERS
Sequence Saturday 1
- Sterling Lorence's sequence of Danny Hart whipping a beer from a spectators hand
the winner is
tobiberlin
with this comment:
| | |
| --- | --- |
| | Give the bag to the guy that hold up the beer! Without him the shot wouldn't be possible!!! |

- We're also giving a bag to the guy holding the beer,
elliotsmith
. His comment:
| | |
| --- | --- |
| | Honorable mention to myself for holding the beer. |
Sequence Saturday 2
- Ian Hylands sequence of Brandon Semenuk whipping at Clawworx
and the winner is
vtwintips
with this comment:
Warning: Air India pilots report sick, several flights cancelled.

Air India has filed a lawsuit against FMB world tour champion Brandon Semenuk claiming that eight flights "were cancelled after 12 pilots reported sick this morning."

Although the flight cancellations may not affect many people on Pinkbike.com, research shows that the cancellations were a direct result of Brendan Semenuk being too sick in the air.

Simply put, there can only be a certain amount of sickness in the sky at one given time and Semenuk has drained the world sickness supply.

Semenuk apologized for his actions claiming that he "was only doing his job".

A police report also indicated that Brendan Semenuk was charged with unauthorized flight in Canadian Airspace, and will fully prosecuted by the law's of gravity, when he feels like coming down. Mid-flight, Semenuk pleaded guilty for his actions with a humongous whip.

Sources: http://timesofindia.indiatimes.com/business/india-business/Air-India-pilots-report-sick-several-flights-cancelled/articleshow/11484261.cms