What's Inside a Dealer Tour?
Mar 10, 2013 at 18:11
We invite you to be a part of the Shimano 2013 Dura-Ace and new product Dealer Tour


Shimano just finished up the Canadian portion of their 2013 dealer tour. What exactly is a dealer tour you ask? If you haven't worked in retail then you may not be aware of the amount of training that most staff goes through with respect to various products. I'm not speaking about special training in how to service a derailleur, but more about an intensive update to keep Shimano dealers and their staff up to speed on the dizzying array of new components and gear that they produce each season. In the past, this important educational process was normally carried out by Shimano's local reps during a "PK," or Product Knowledge visit. This year, however Shimano gave select dealers across the county an opportunity to learn about its 2013 range all in one place and at one time. Shimano's Dealer Tour stopped in ten different cities across the country, including Victoria, Vancouver, Kelowna, Calgary, Edmonton, Ottawa, Montreal, Toronto, Quebec, and Halifax.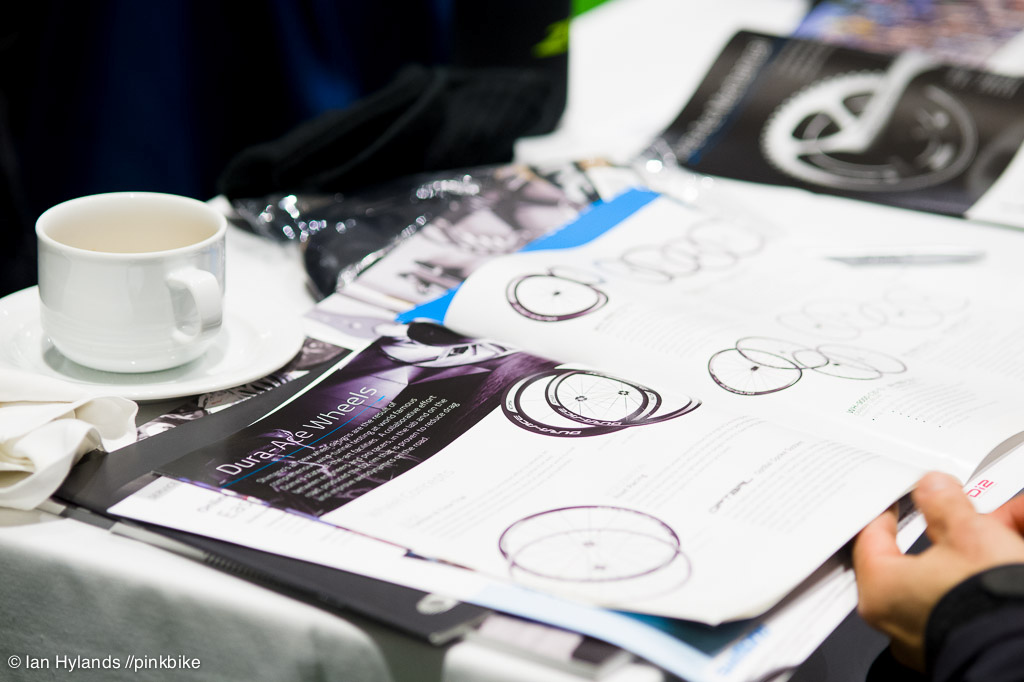 The recent Dealer Tour focused on all aspects of the new Shimano Dura-Ace, as well as covering all three price points of their electronic-shifting Di2 road ensembles. Don't care about road bike parts? A lot of these guys don't either, but if a road rider clip claps into the shop and asks the resident downhiller on the sales staff about the construction differences between a Dura-Ace and an Ultegra Di2 front derailleur he or she will be able to provide an accurate answer.

While the majority of this years event seemed to focus on Dura Ace, also on hand were some new road wheels, and new product offerings from PRO. More exciting for most of you, Shimano also showed off the new MTB groups including the new "Pure Gravity" SAINT M820 group, the ZEE M640 and SLX M670 groups.
Must Read This Week