WHISTLER, BC July 17, 2011 – Today Vancouver Island's Steve Smith kept the Canadian Open Downhill title on home soil by dominating the notoriously technical course to take first place with a time of 3:00.01. Rachel Atherton (GBR) had the fastest time for the women with a time of 3:34.45.
| | |
| --- | --- |
| | The Canadian Open DH is my favourite event at Kokanee Crankworx. After getting a flat on the course last year I was ready to go hard this year. This track suits my style; it is rough and technical, and one of my favourite trails to ride in the Whistler Mountain Bike Park. -- Steve Smith |
On a course that offered a bit of everything—roots, rocks, mud, screaming fans—it was World Cup talent that prevailed. Rachel Atherton took the win for the ladies, while Steve Smith took the win for the men.
"I was hoping the track was going to dry out a bit more," said Rachel, "but it was pretty slick out there."
The crowds were on the course in force—particularly at Heckle Rock, the infamous roll-over midway down the track.
| | |
| --- | --- |
| | It was kind of weird, there were a few people on the sides of the track. I pretty much don't really notice them other than to notice that there are people there during a race run, but when I got to Heckle Rock there was such a massive crowd there that I kind of lost my line for a second. It took about two turns to get my head back on after that. -- Troy Brosnan |
Overall, the course was hard, but not too challenging for the World Cup riders. That's not to detract from the event or the organizers, it's just that there's not too much line choice on the track, so not too many places to make up time if you make a mistake...
Mens Top 3
1. Steve Smith 3:00.01
2. Andrew Neethling 3:01.52
3. Troy Brosnan 3:02.68
Womens Top 3
1. Rachel Atherton 3:34.45
2. Claire Buchar 3:38.75
3. Miranda Miller 3:38.75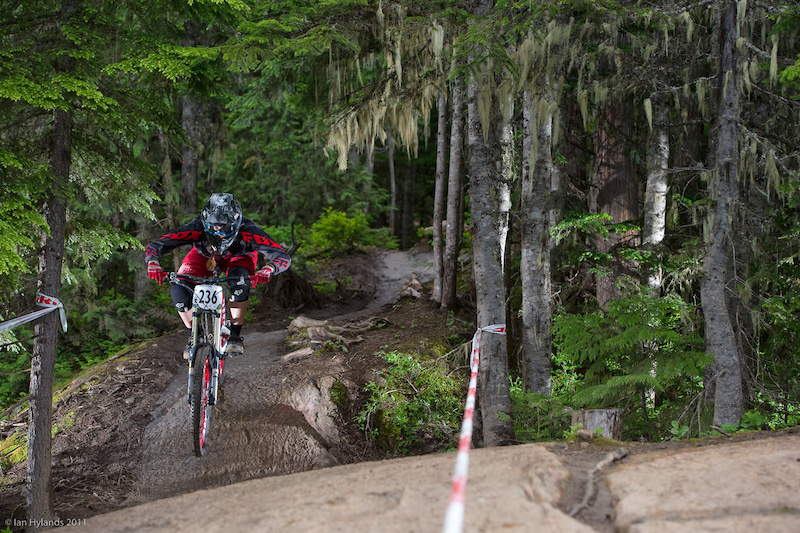 Miranda Miller on her way to third place in the Canadian Open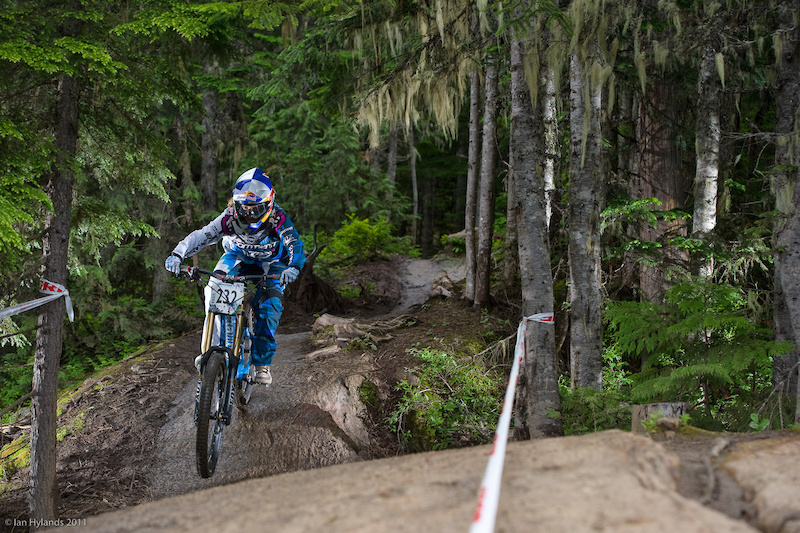 It's good to see Rachel back in top form again. With her win at Windham last weekend it seems she's finally gotten back to where she needs to be. On her way to winning the Canadian Open...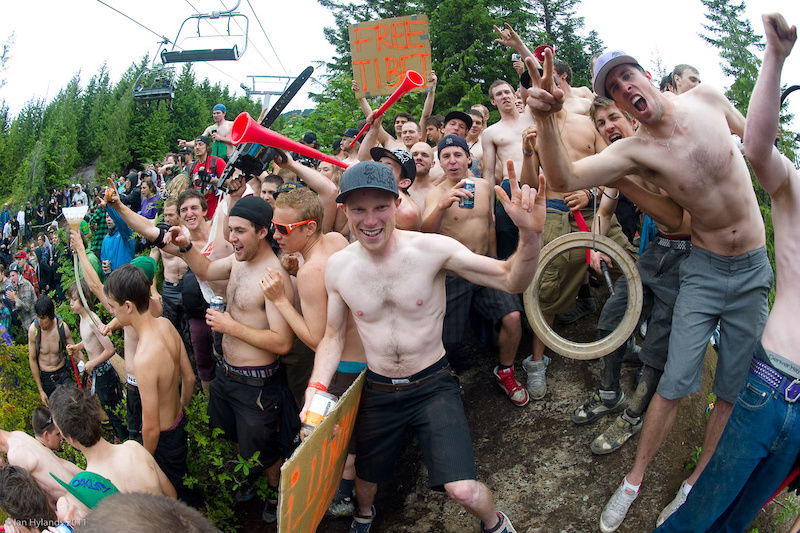 Shirts off on the rock! Shirts off on the rock! The Heckle Fest on the Rock was going off this year!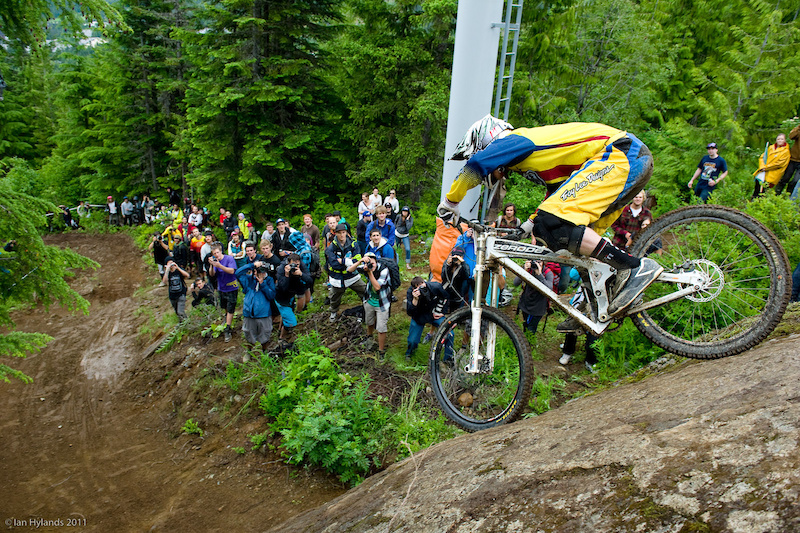 Dodzy putting the Zerode to the test on the Canadian Open DH track. Dropping off of Heckle rock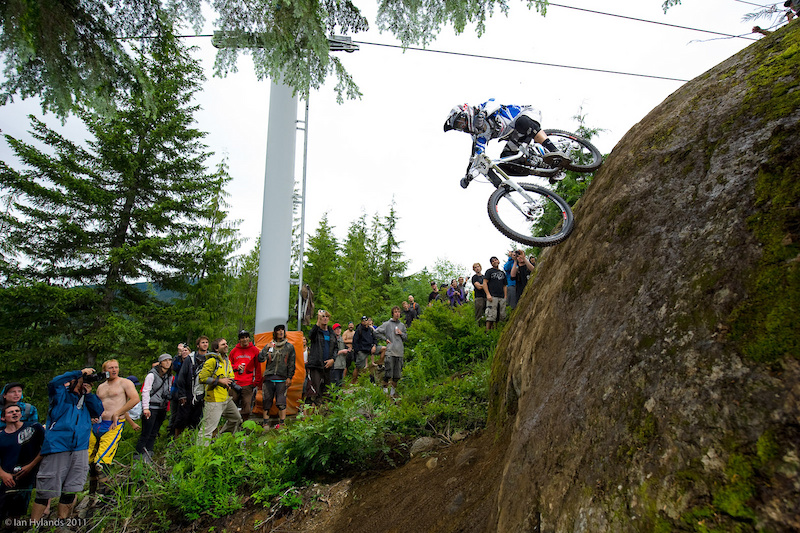 Andrew Neethling took home second behing Steve Smith today at the Canadian Open.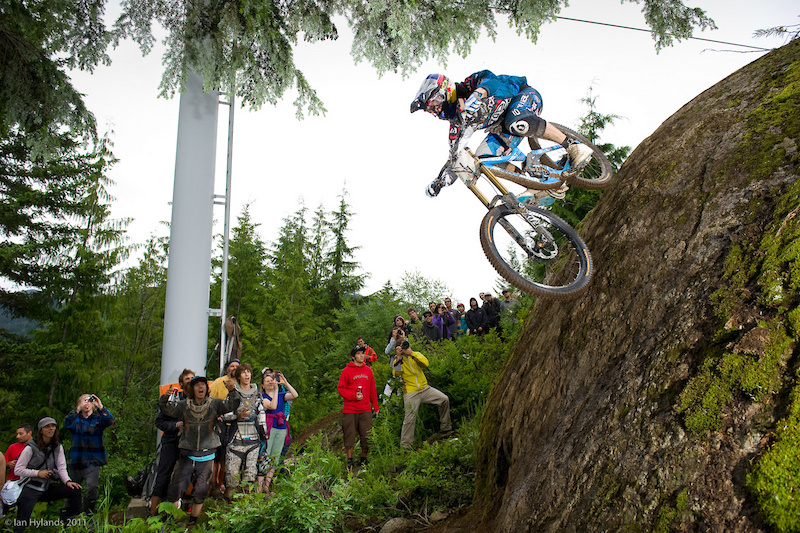 Gee looked like he had a good run going but ended with an off the bike crash just below here and didn't make the podium. He always seems to go a little further riders left than everyone else here.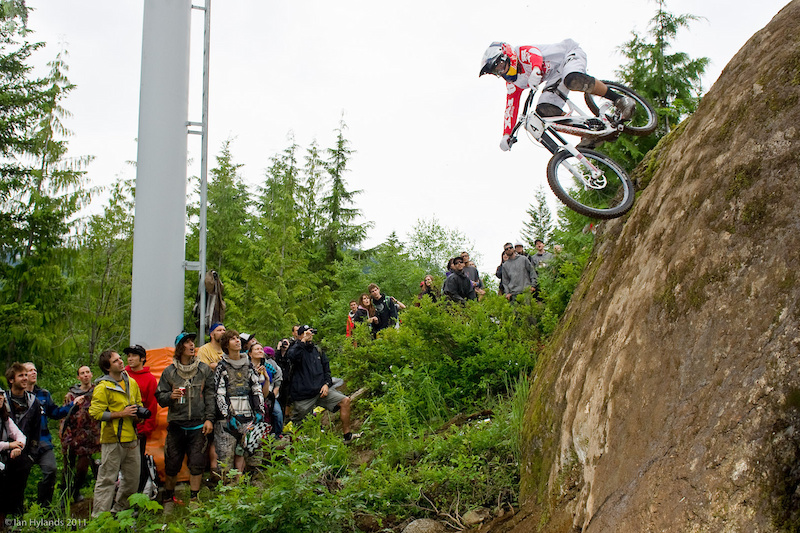 Stevie Smith dropping down Heckle Rock on his way to winning the Canadian Open DH.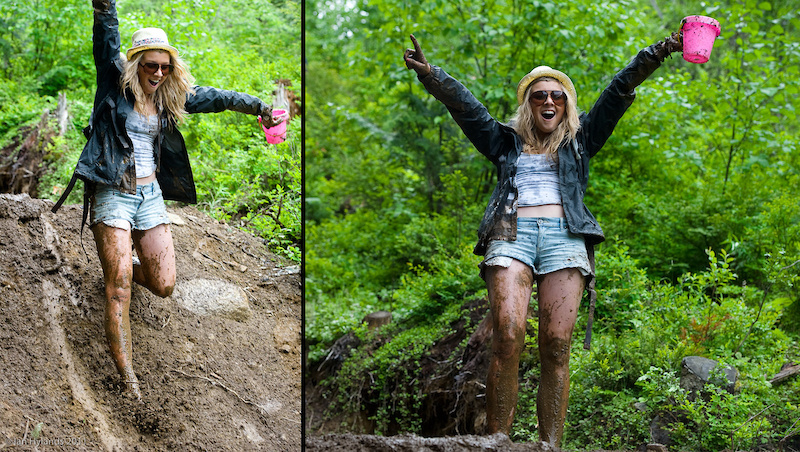 Shelly, barefoot mud surfing on the Canadian Open DH course. Some people were having way too much fun today!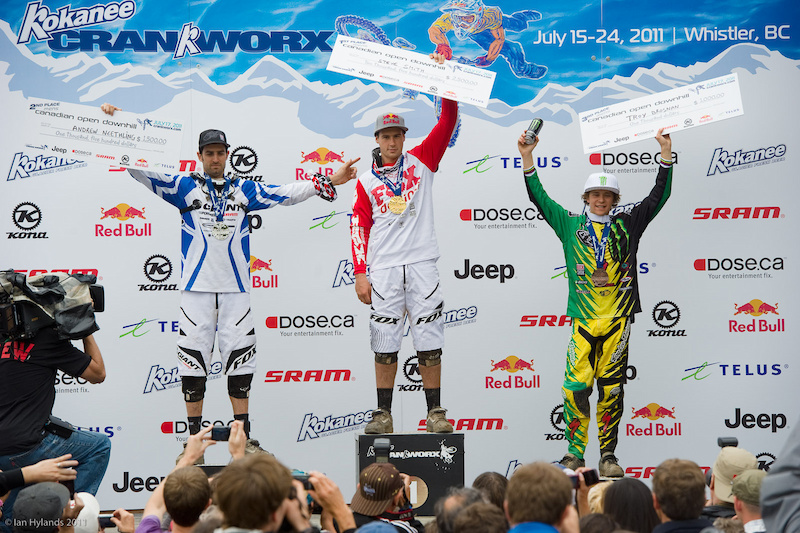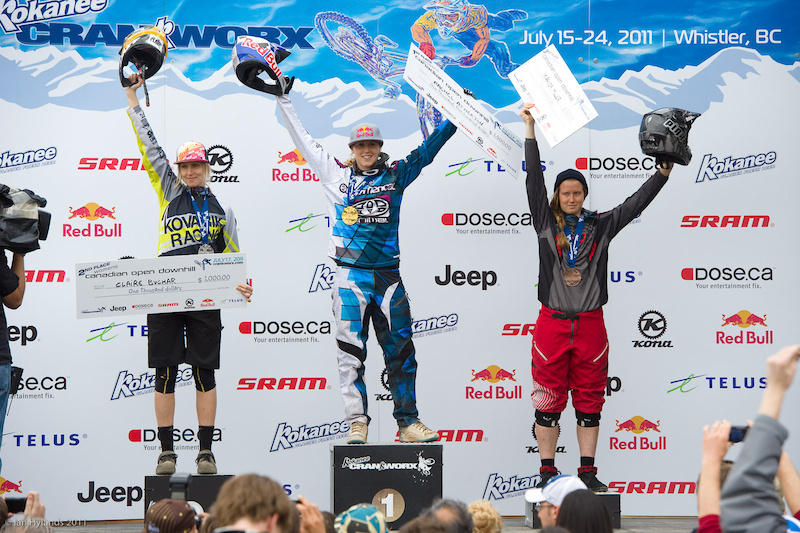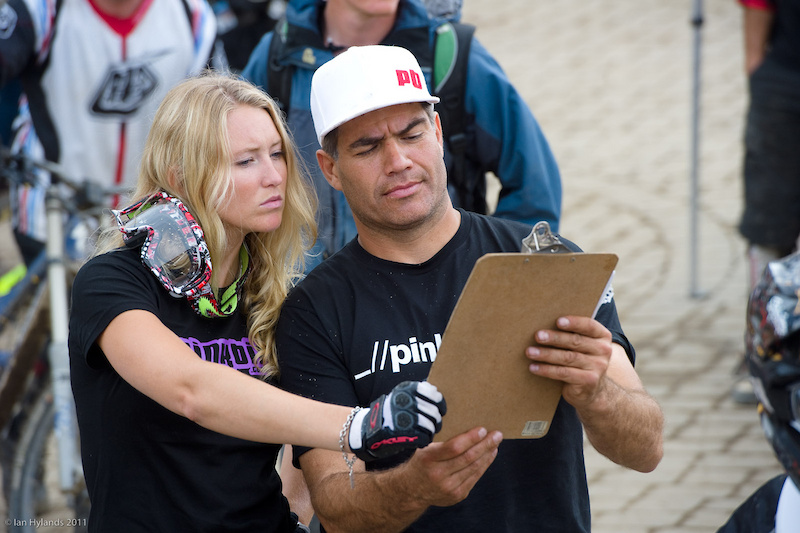 Tippie and Ashleigh, our roving reporters hard at work!
OpenDH Results