A Friend's Perspective: A Rider With Paraplegia
On the afternoon of May 22, 2013 an afternoon bike ride with a friend turned out to be the most distressing, horrifying, and life changing event that I have experienced to date.
I've known Mike for a few years now. He had heard that I rode downhill, he was starting to get into the sport, and so he approached myself and some friends at school, sat down, and introduced himself. Little did I know at the time he was to become one of my closest friends during the years to follow. Since that day, we've spent countless hours riding, shuttling, digging new trails, and hanging out.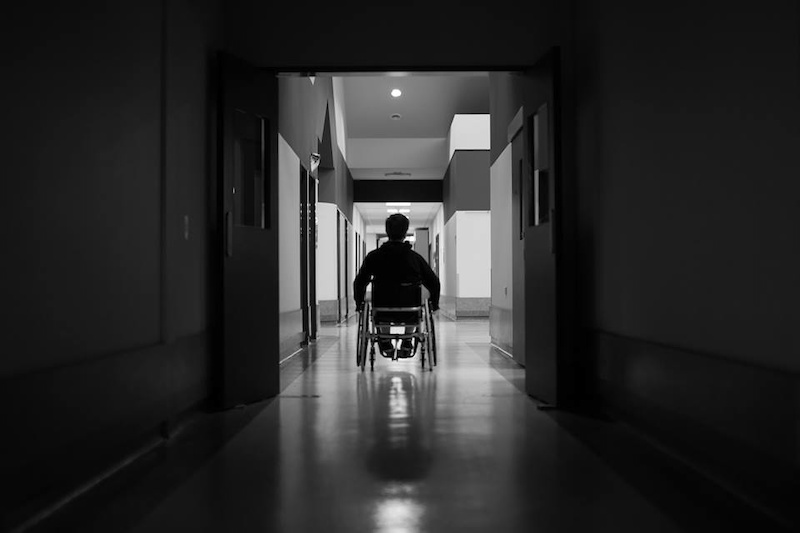 Mike is mature beyond his years, dedicated, and has an incredible attitude. One thing a lot of people notice about Mike is his awesome sense of humour, and his instant like-ability. You can see people getting drawn in as he speaks and laughs with them. He is always friendly and non-judgemental.
Two years ago, Mike crashed his bike. He landed headfirst off a road gap and broke his neck. Whether it was a combination of luck or chance, Mike suffered no permanent damage. Despite breaking two vertebrae he rode home unaware of the extent of his injury. Though he went through months of rehabilitation and therapy, Mike was fine. He was back on his bike, cautious, but still with many good times ahead.
Fast forward to May 22nd, 2013. Mike and I had planned on going for a ride in his hometown of Sunbury. He had been working on and maintaining a few local spots: downhill trails, jumps, practically anything he could go and ride. He wanted to take me out and show me a spot he had been working on - a few little jumps and drops in and around an old eroded gully.
We looked at a new line, nothing big, nothing scary or crazy. A small drop down into the gully. We only had one bike there that day and Mike decided to hit it first. As I sat on the edge of the gully, Mike rode past me, went off the drop, lost his balance and went over his handlebars into the bottom of the gully. He landed on his head, hard enough to fracture and dislocate the T7 vertebra in his spine. I expected Mike to jump back up on his feet, maybe call it a day and head home. Instead he called out to me, telling me he couldn't feel anything. At first, I didn't know what he meant. The impossible had become reality. On that day, everything in Mike's life changed. He was left on the ground without any feeling from his stomach down.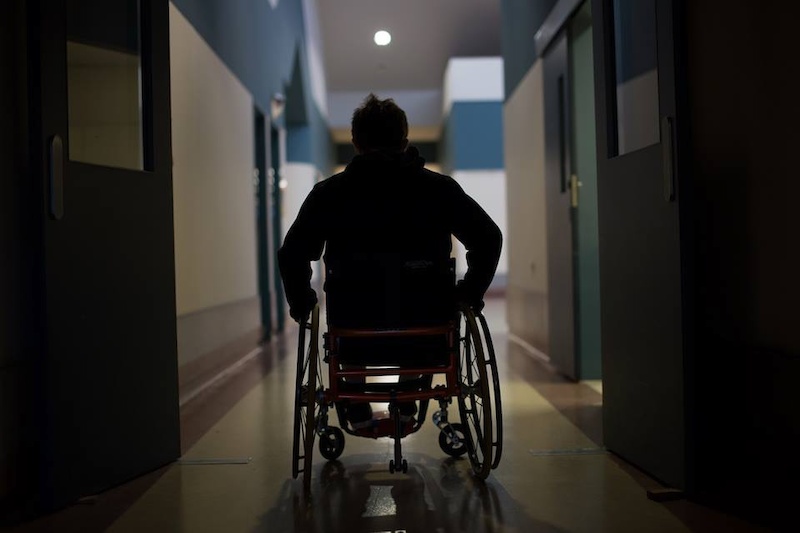 The next few hours were a blur, as were the days after. I called an ambulance and tried to keep Mike calm while we waited. I had to call his parents. We were just minutes from his house. Telling his parents what had happened is one of the hardest things I have had to do. His parents, brother, and sisters came and found us. We all helped the paramedics and the firefighters to carry him out. He was sent to the Royal Melbourne's emergency department. By the time I arrived there, the staff had done scans to confirm the injury and prepare Mike for surgery. Doctors told Mike that it would be unlikely he would ever walk again, let alone ride. I sat by his bed for hours.
Mike's surgery was a success. The surgeons discovered that his spinal cord was crushed, not severed. It was in one piece but could no longer send the impulses and signals needed for him to have sensation and movement from the injury down.
A few months later, Mike was set to go home from rehab. He can do one-handed wheelies in his chair, get himself in and out of a car, be self sufficient. He can now do a lot of things that we do every day without even thinking about, he just doesn't use his legs anymore. There are hundreds of complications with his injury, but there isn't a need to talk about all of them. What is important is that Mike manages to overcome them. Each and every one of them. However, what Mike doesn't have is money. Because he wasn't on a road he has no insurance, his superannuation fund didn't have Total and Permanent Disability cover. So unfortunately, Mike and his family are faced with hundreds of thousands of dollars of costs. Bills, rehab, house modifications. The list goes on and on.
Mike's life was turned upside down but his attitude and determination are absolutely inspiring. Mike still manages to be the life of the room, telling the jokes and wearing the biggest smile. Mike's convinced that he will be back on a bike again one day. Two wheels. And I believe him, because he's already shown that if anybody can pull through it's him.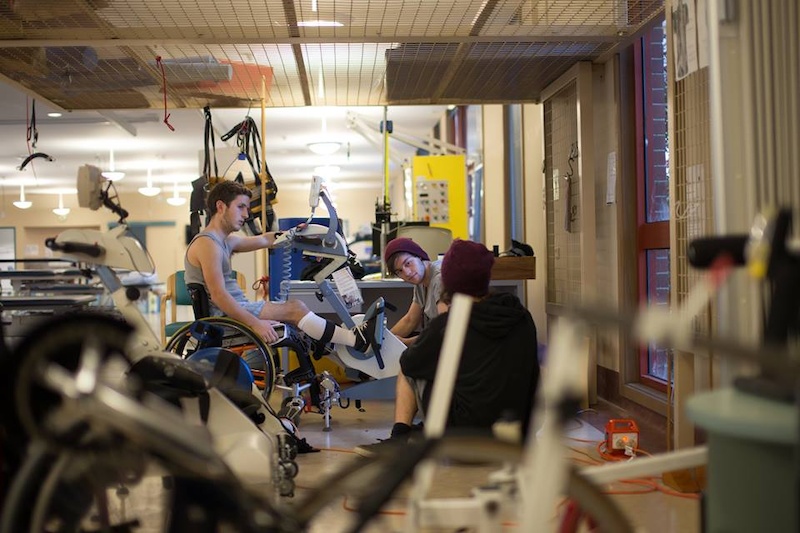 Going through this with Mike has changed my opinions, my maturity, and my outlook and attitude to life. It has made me more appreciative and more aware of what people go through and how good the majority of us have it. So perhaps the next time you go to get something new for your bike simply because you like the colour, or go to buy a round of beers for your friends after a ride, maybe buy Mike a round as well. Doesn't matter how much or how little. Anything counts and Mike will appreciate it all.
Thank you,
Jack O'Hare
---
---