Jbywater
Member since Aug 10, 2014

Male / 46
Salt Lake City , Utah
Riding 20+ years riding.
Block user
Recent

Apr 19, 2021 at 7:21
1 day

Selling
Apr 19, 2021 at 7:20
1 day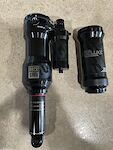 $300 USD
Super Deluxe Ultimate. Came off my 2020 Transition Sentinel V2. This had been upgraded with the MegNeg air cylinder, I also have the stock air cylinder I will include. This will also fit transition scouts and up the travel to 150 from 140. In excellent condition!

Feb 22, 2021 at 20:17
Feb 22, 2021

Selling
Feb 22, 2021 at 20:16
Feb 22, 2021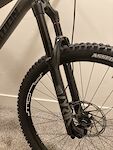 $650 USD
2020 RS Lyrik Ultimate, came on a Transition Sentinel purchased this past summer. Has not been ridden since November. It's in excellent condition with only minor scuffs where the brake line rubbed and very small scuff on the decal. 160 mm travel. 29"/27.5+ wheels. Steer tube is about 7" (the head tube of a sentinel with 10mm spacers below and above the stem) $650.00 but would consider trading for a Marzocchi Z1 or DVO Onyx w/ 44 OS and 160-170 travel.

Selling
Jan 21, 2020 at 11:48
Jan 21, 2020

Jan 2, 2020 at 11:00
Jan 2, 2020

Selling
Jan 2, 2020 at 10:57
Jan 2, 2020
$350 USD
Fox DHX2 coil shock. This a brand new never ridden takeoff from a 2020 specialized stumpjumper EVO 29. This will fit any 2019-2020 stumpjumper 29 with 140mm rear travel or any other manufacturer with a 210x50 rear shock. Would be willing to trade for a Fox DPX2 in new or near new condition in the same size. Includes 500lb. coil
Load more...