Jhmi
Member since Sep 6, 2014

Male / 26
Santa Cruz , California
Block user
Recent

Oct 28, 2020 at 10:48
Oct 28, 2020

Selling
Oct 28, 2020 at 10:47
Oct 28, 2020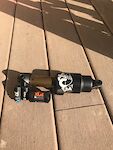 $350 USD
Selling my 2 position factory X2 that came off a v1 transition sentinel, 205x60 trunion. In great shape, no nicks on the stanchion or scratches anywhere on the body. 3 tokens currently installed, can remove or include as desired. Everything works as it should! Could use a service, so I'll either do that myself and increase the price slightly, or sell as is and leave it up to you. Let me know if you have any questions!

Selling
Jul 24, 2020 at 9:21
Jul 24, 2020
$60 USD
Sram X-sync 2 fancy aluminum CNC chainring, 32T, 6mm offset (NOT boost spacing), direct mount to work with sram cranksets. 6mm will be better for chainline for 12x148 boost rear spacing IF you have the clearance for it on your frame around your crank (my bike didn't have the clearance which is why I'm selling it). I'd be happy to trade for a 32T 3mm offset x-sync 2. Cheers!

Jul 16, 2020 at 13:28
Jul 16, 2020

Selling
Jun 29, 2020 at 15:01
Jun 29, 2020

Jun 25, 2020 at 11:16
Jun 25, 2020

Selling
Jun 25, 2020 at 11:15
Jun 25, 2020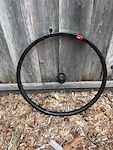 $1100 USD
Howdy! These reserves are in great shape, with a few scratches from normal riding but no damage. Rear wheel was recently replaced under warranty because of a bad batch of nipples so the rear hub is nearly brand new. 30mm internal, fresh stans rim tape and valve cores, 6-bolt brake mount, XD driver, DT Comp Double Butted Spokes. DT350 hubs are bomb-proof and perform fantastically! Both wheels are perfectly true and ready to roll!

Selling
Jun 25, 2020 at 11:10
Jun 25, 2020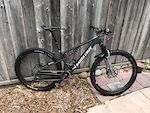 $1800 USD
Selling my Blur CC Frame, and will include the kashima float DPS shock with 2-position remote lockout. This bike has been fantastic, fun, extremely capable on any terrain, and it's in great condition. Downtube has frame protector installed, but besides one small scratch on the top tube there's no visible trail wear on the frame. Recently serviced the shock, and replaced all the linkage bearings. Cheers, thanks for looking!

Selling
Jun 25, 2020 at 11:04
Jun 25, 2020

Mar 24, 2020 at 13:28
Mar 24, 2020
Load more...