Kellefornia
Member since Jun 14, 2013

Vancouver , British Columbia
Block user
Recent

Sep 18, 2020 at 11:44
Sep 18, 2020

Sep 10, 2020 at 16:14
Sep 10, 2020

Selling
Sep 10, 2020 at 16:14
Sep 10, 2020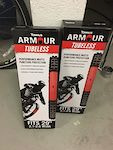 $100 CAD
Selling two Tannus Armour Inserts (Tubeless) for 29" wheels, price is for BOTH. One is brand new while the other was installed but never ridden on (decided to go a different direction). These retail for $50 USD each before shipping and duty so my loss is your gain.

Jul 3, 2020 at 15:51
Jul 3, 2020
Pinkbike Poll: What is Your MTB Capital of the World?
Update: The official "Mountain Bike Capital U.S.A." is Winter Park Colorado, based off their registered trademark. Makes a bit more sense, terrain wise. http://tmsearch.uspto.gov/bin/showfield?f=doc&state=4809:3o6k60.5.1

Jul 3, 2020 at 14:47
Jul 3, 2020
Pinkbike Poll: What is Your MTB Capital of the World?
@mdrrich: Right, federal registration confers a number of benefits and if there was anything registered the town could have prevented anyone in the US from using the name "Mountain Biking Capital of the World" or similar. The scope of the registered mark would also be limited by the classes of goods and services on which it was registered in the first place. Here, nothing was registered based on my search of the USPTO's database, as well as Arkansas' database. PS - @radek, looks like Pinkbike has not registered any trademarks in the U.S. or Canada. Suggest you look into it!

Jul 3, 2020 at 12:51
Jul 3, 2020
Pinkbike Poll: What is Your MTB Capital of the World?
Trademark lawyer here: nothing is registered in the U.S., it's merely a common law trademark right, which is severely restricted in geographic scope (and, to be honest, difficult to enforce). You can tell by their use of TM instead of R (registered trademark). Put another way, it's the same protection that would prevent a pizza shop from copying the name of another on the same block. Given the limited geographic scope of protection, there's nothing stopping another U.S. city from making the same claim. Sincerely, "Best Lawyer in the World" TM

Jun 6, 2020 at 19:06
Jun 6, 2020

Selling
Jun 6, 2020 at 19:05
Jun 6, 2020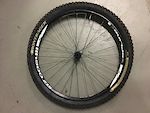 $100 CAD
Selling 2015 DT M1900's. NOT XD. In good condition and have not been used for over 3 years (kept as a backup). Taped up for tubeless.

Selling
Jun 6, 2020 at 18:56
Jun 6, 2020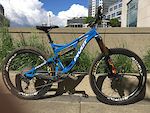 $3250 CAD
Selling my Pivot Mach 6 Carbon, Medium size. Really loved this bike but time to move it on to a new home. Build spec is as follows: Frame: In good condition, with ride wrap in certain areas but typical shuttle scuffs. Upgraded suspension yoke to V2 version that increases lateral stiffness. Original yoke included as well. Fork: FOX 36 Kashima with Push Tune and fairly new CSU. Have receipt for the CSU should it ever need to be warrantied in the future (seems like Fox fixed its CSU problem). Rear Shock: FOX Float X Air Kashima. Wheels: NOBL TR38 Carbon laced to blue Hope Pro 4s. Front rim is from 2019, while rear rim is from 2018. Rear recently trued. New sticker set included. Tires: Maxxis Assegai front, High Roller II rear. Drivetrain: Shimano XT 11 speed, including cranks, rear mech, cassette and shifter. Raceface Narrow Wide (30 tooth) front ring. Brakes: Nearly new XT M8000 front and rear on Shimano two part rotors. Cockpit: Renthal bars (about a year old) 800mm, pivot stem and headset. Deathgrip camo grips (lock on). Post: KS Lev Integra and WTB saddle Pedals not included Has been an amazing bike that has taken everything I've thrown at it. Hope it gives someone years more of great service!

Selling
Jun 3, 2020 at 14:00
Jun 3, 2020
Load more...