LRWilliams
Member since Jan 17, 2017

Male / 37
Atlanta , Georgia
Block user
Recent

Jan 26, 2021 at 9:07
Jan 26, 2021

Selling
Jan 26, 2021 at 9:06
Jan 26, 2021
$250 USD
i9 torch hub 12x142mm (non-boost) green. Used for one season. Amazing hub. Sounds and works great. Will include 12x142 maxle and boost kit.

Selling
Jan 26, 2021 at 9:01
Jan 26, 2021

Jan 25, 2021 at 10:41
Jan 25, 2021

Selling
Jan 25, 2021 at 10:25
Jan 25, 2021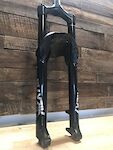 $575 USD
**price drop** This fork is priced to sell! Selling my 2020 Rockshox Lyrik "Ulitmate". Bought new late in 2020 and have only ridden a few months. Two or three small scratches (2 tiny ones on lowers and 1 on crown.) stanchions are pristine. Have fork wrapped in 3M vinyl. *Will trade for 160mm Lyrik ultimate or Fox 36 160mm* Specs: 150mm Travel (can set to 160mm) 42mm offset 29" wheel 2019 RCT3 charger damper 2.1 debonair steerer cut to 7 3/8" (187mm) Includes 50hr service kit (have already serviced 1x at interval). Always kept fork clean and lubed with forkboost after each ride. Includes Rockshox mud guard *thru axle not included Two notes: 1. I put "ultimate" in quotations because I bought this as a select. Rockshox upgraded the damper for me to RCT3, so only difference between this and true ultimate is HSC adjustment. 2. Rebound knob has "smooth" adjustment instead of "clicks". Not sure why this is but came back from SRAM this way. That said, rebound adjustment works perfectly.

Jan 25, 2021 at 10:11
Jan 25, 2021

Selling
Jan 25, 2021 at 10:09
Jan 25, 2021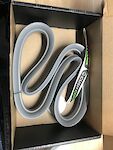 $90 USD
Pair (2) of CushCore Pro 27.5". One has been used just a few rides on a mullet. The other was never taken out of the box, so these are essentially brand new. CC valve stems not included.

Selling
Jan 25, 2021 at 9:42
Jan 25, 2021

Jan 25, 2021 at 9:19
Jan 25, 2021

Selling
Jan 25, 2021 at 9:18
Jan 25, 2021
$225 USD
Selling my Rockshox Monarch Plus RC3. Has been a trusty piggy back, works great. Bought lightly used in 2019 for $363 and had it rebuilt by SRAM. All compression/rebound settings work perfectly. I have 2 bottomless rings in there now. Added stealth decals which are a little worn but not bad. I can't identify any cosmetic damage at all, and zero scratches along stroke. Will include shown bottomless rings. Specs: RockShox Monarch Plus RC3 Debonair 7.5" x 2.0" 190 x 51mm This shock is ready to rip.
Load more...