The true story about Paul, myself, and Mr. Frog.
First we had to find a location where we had fluent water and a nice washed out corner. The best locations are often not that far away from home. Fortunately we found this only 5 min away from my place which was good ´cause of the wet cold clothes after the shoot.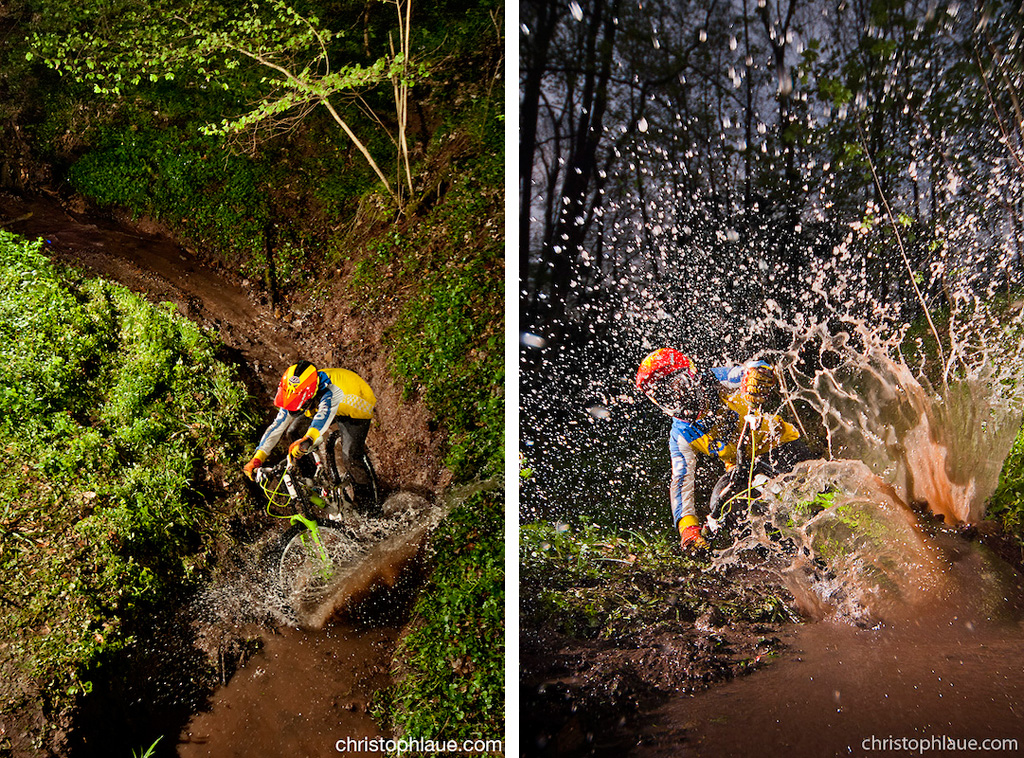 We built up a run along the small brook, so Paul had enough speed to get the corner right. In the beginning he was cautious getting wet, but after his first bail he didn't care anymore.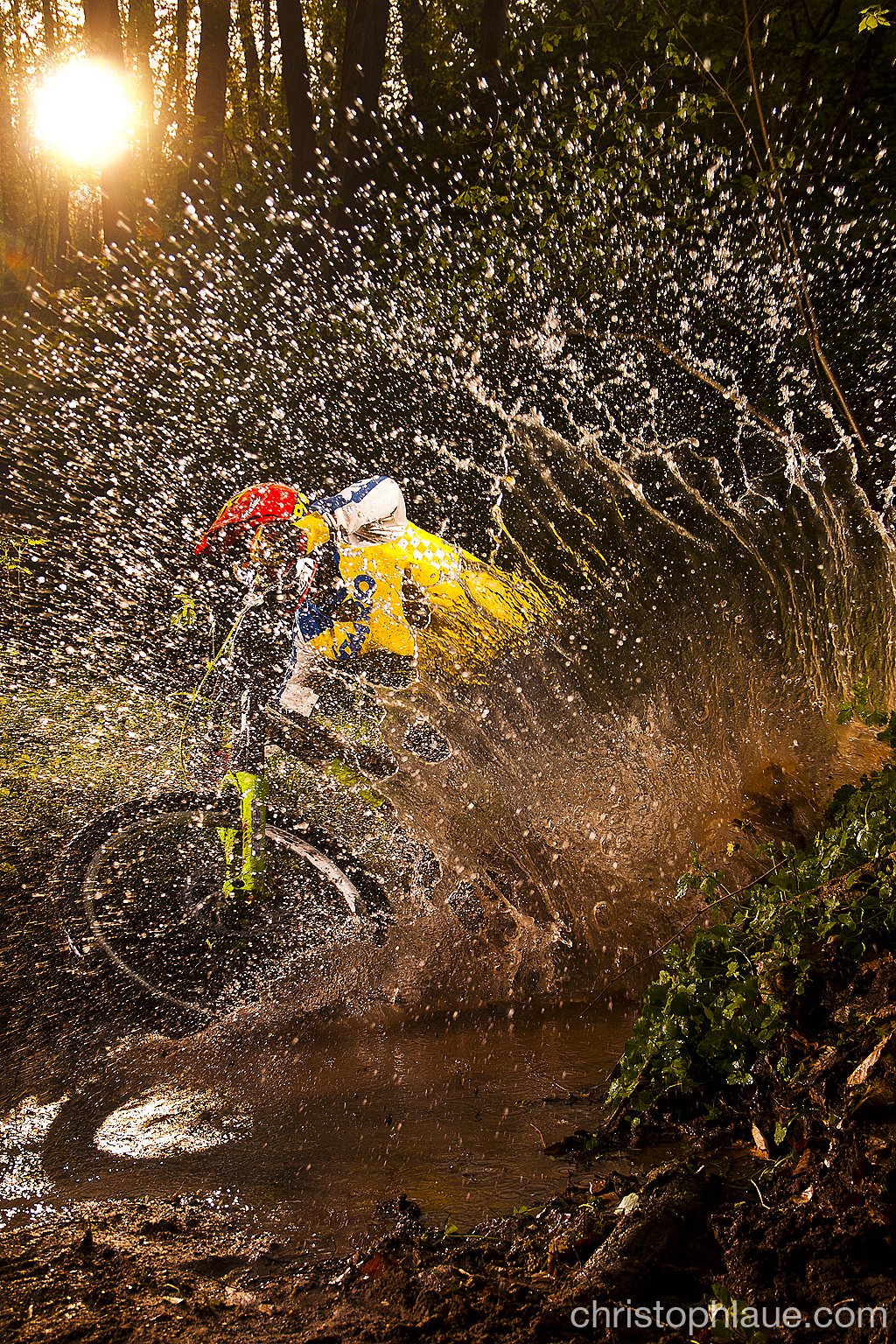 I tried some different angles with the sun until she went down and darkness came up.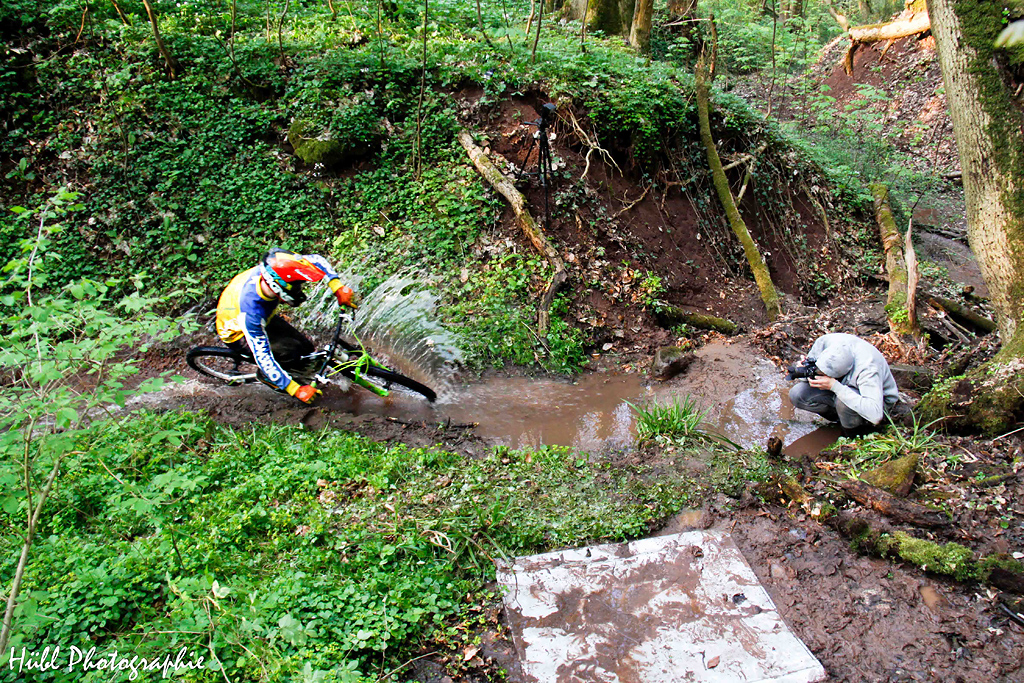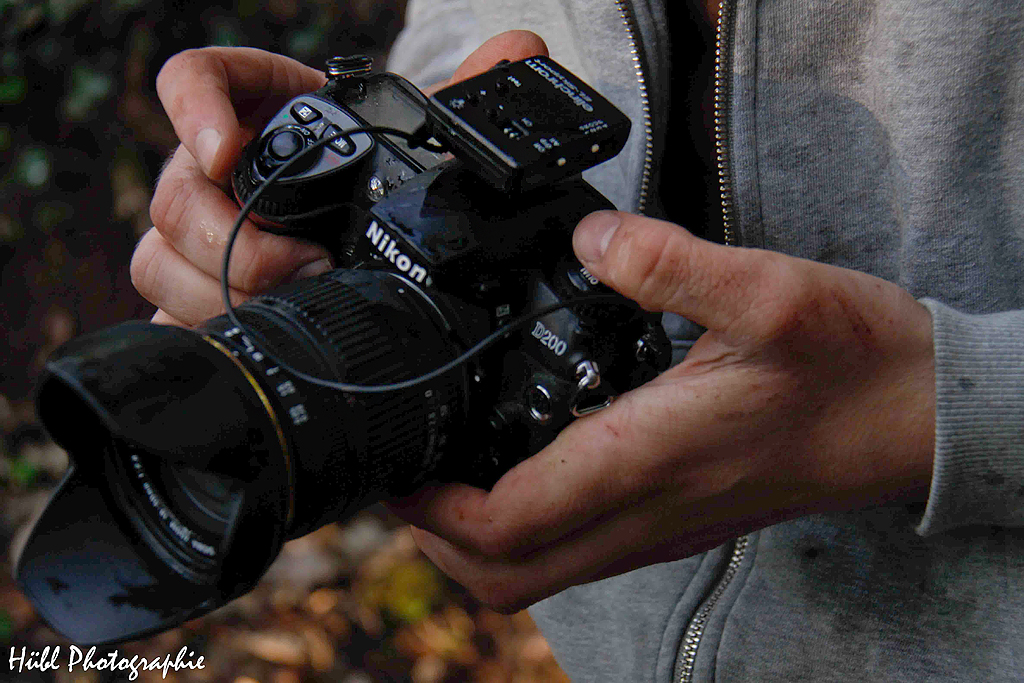 I used my Nikon D200 without any water protection, which wasn't the best idea. It was soon covered with sand and muddy water. The lens made some odd sounds while focusing.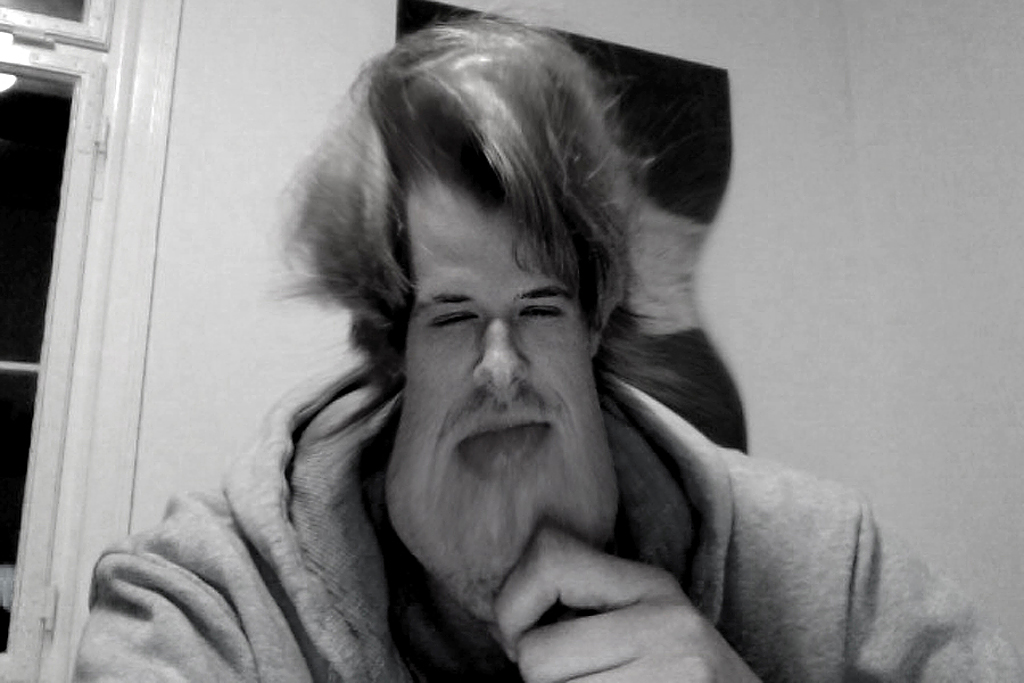 In the evening i checked my pictures and decided to give it another try because the water wasn't that sharp.
Some days later, we came back to the same spot with a different camera and plastic bag for protection. The advantage of the Nikon D70s was the way faster flash synchronization.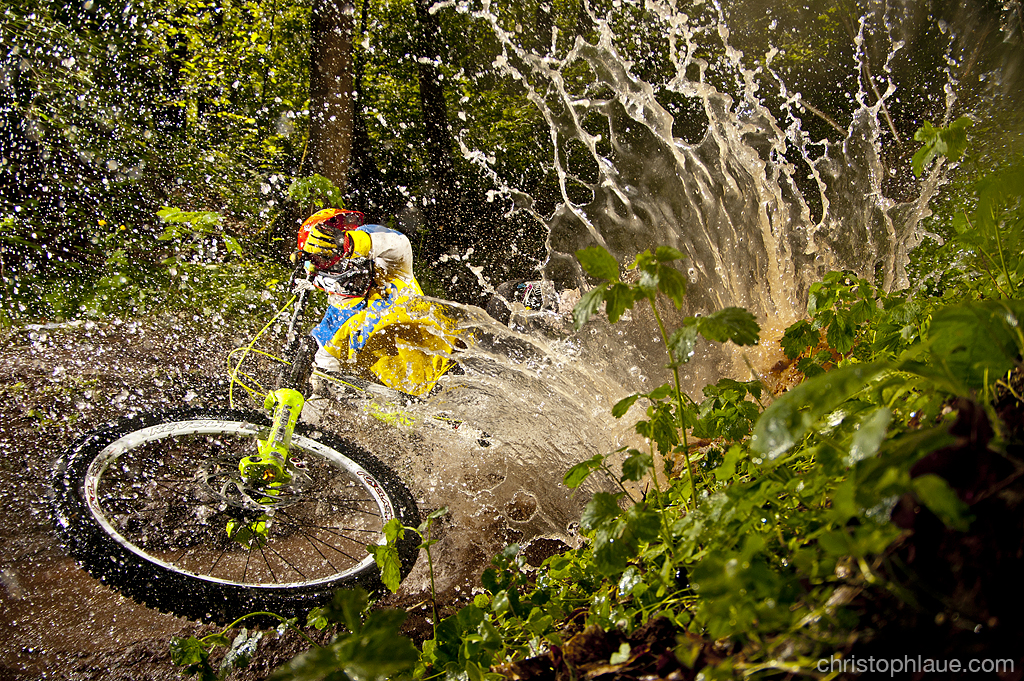 After a few touch downs in the cold water Paul was awake and totally motivated.

Finally I was happy with the result.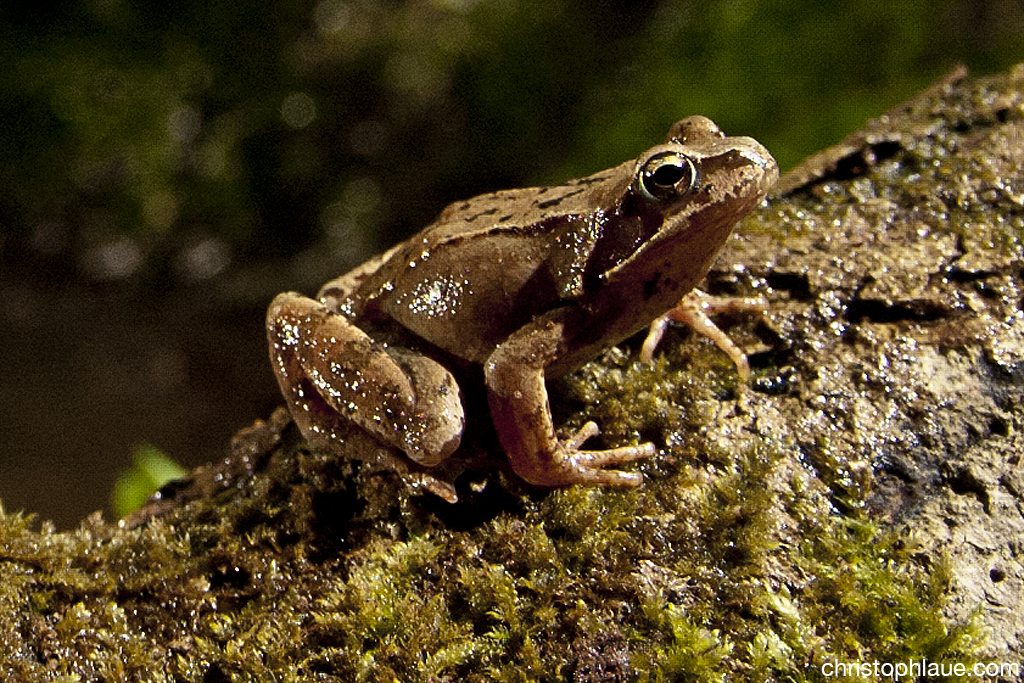 suddenly, a frog passed my way and a new idea was born. Mr. Frog had to be in the picture.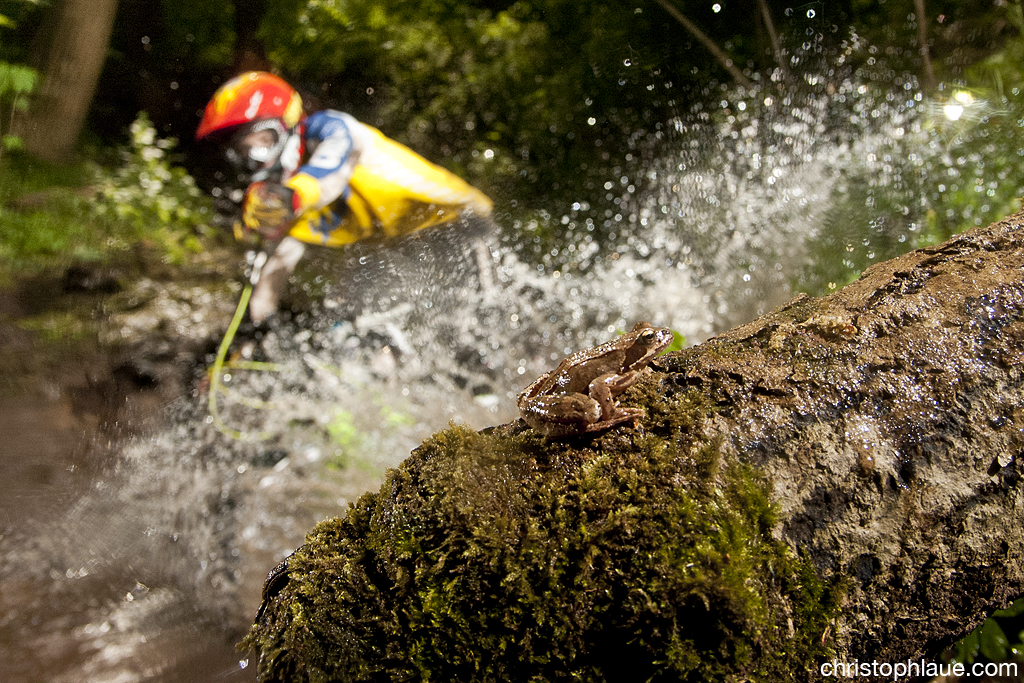 The only problem, Mr. Frog was absolutely lazy. He didn't jump at all at the same time Paul was riding behind him.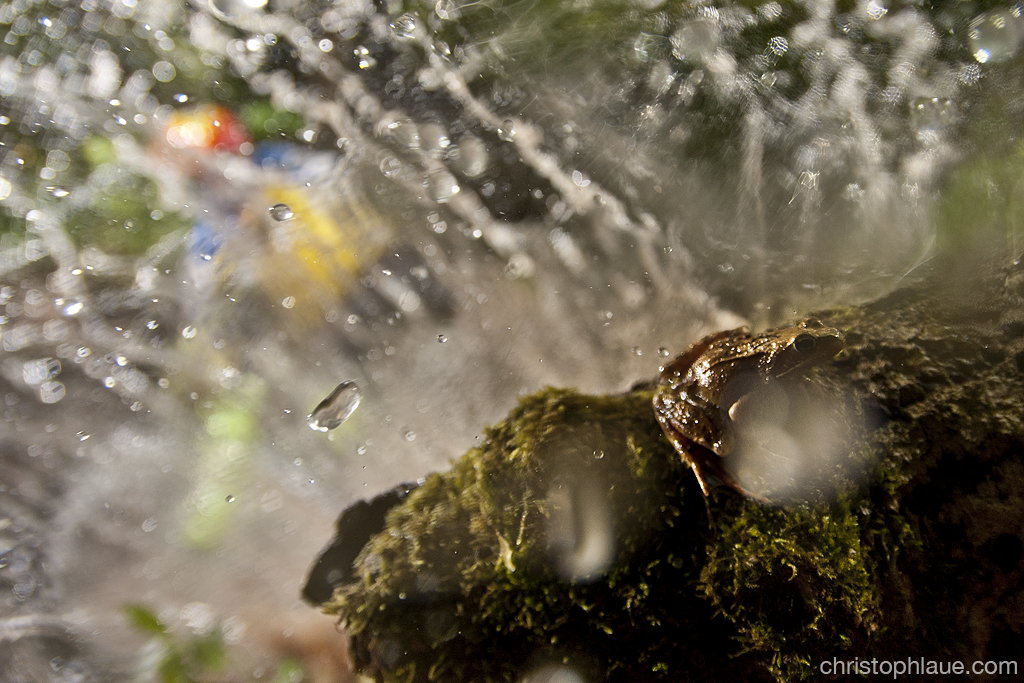 It seemed Mr. Frog enjoyed the splashing water. I prefer it more dryly.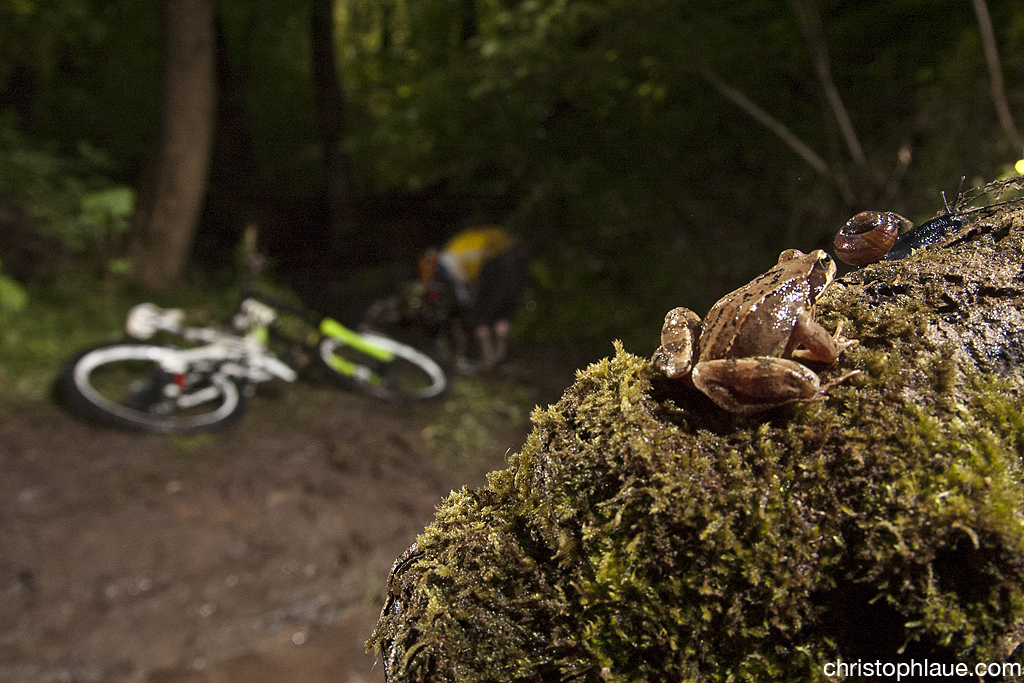 After many many tries a snail paaaaaaasssseeeeeeeed. Quite a while later we could continue.

Done!!!!
Some details:
Camera: Nikon D200 and Nikon D70s
Flashes: Nikon Sb25, Nikon Sb26, Metz
Some clear plastic bags for camera and Flashes
One lazy frog
Thanks to Mr. Frog, Paul Ehm and Max Hübl! Special thanks to Mrs/Mr. Snail for the breeeaaak!
More pictures on
christophlaue.com