What a weekend...rain...sun...muddy...dry. Its been one varied BDS here in North Wales with unexpected weather and a seemingly unexpected win from Josh Bryceland. Dale in 2nd and Hart coming in 3rd with no sign of Fairclough or Peaty in the top 5!
Lets just jump straight in with what everyone wants to hear. The results.
Elite Men
1st - Josh BRYCELAND (Santa Cruz Syndicate) - 1:44.163
2nd - Sam DALE (Team Sunn Montgenvre) - 1:45.362
3rd - Danny HART (Giant) - 1:45.737
4th - Joe SMITH (Chainreactioncycles.com)
5th - Matti LEHIKOINEN (Chainreactioncycles.com)
6th - Alex BOND (Team Skene)
Elite Women
1st - Manon CARPENTER (Madison Saracen) - 2:05.097
2nd - Emily HORRIDGE (Transition Bikes) - 2:09.057
3rd - Katy CURD (Rose Bikes) - 2:10.958
Full race report and tons of photos and videos to come!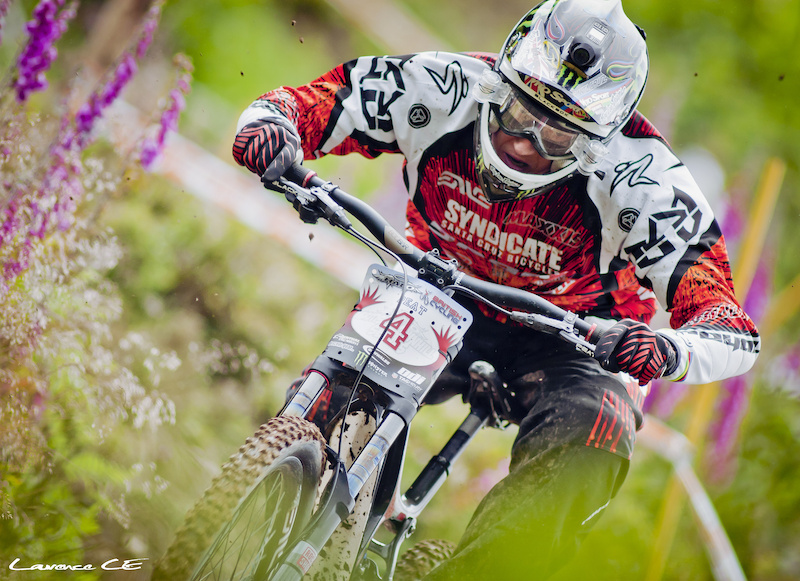 Also check out this video from the weekend by Chris Seager.
British Downhill Series Round 4 Llangollen from ChrisSeager on Vimeo.