LevVT
Member since May 13, 2020

Male
Huntington , Vermont
Block user
Recent

Mar 15, 2022 at 15:34
Mar 15, 2022

Selling
Mar 15, 2022 at 15:25
Mar 15, 2022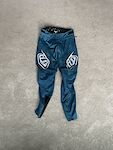 $100 USD
Bunch of troy lee gear that I don't need any more. Pants and shorts are both fairly new and only have about three months of riding on them both. The pants have one very small rip in the back of the leg from a pedal but nothing besides that. ALL ZIPPERS WORK! Jerseys and shorts are medium and the pants are 32s. I also have a pair of 34s but the right pocket is ripped. Buyer pays shipping and paypal fees!. Sprint pants- $85 Skyline Shorts-$ 50 Sprint jerseys-$ 50

Oct 26, 2021 at 15:08
Oct 26, 2021

Selling
Oct 26, 2021 at 14:46
Oct 26, 2021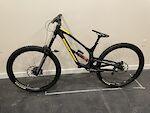 $4000 USD
2020 Nukeproof Dissent 290 Super comparable specs to the Rs build. I built this up custom. Frame: Nukeproof Dissent Fork: Rockshox Boxxer Ultimate 29 Shock: Rockshox super deluxe ultimate coil Wheels: synchros dh Hubs:Synchros dh Bars: Raceface Affect Stem: Raceface Affect Front tire: Maxxis Assegai Rear tire:Maxxis DHR ll Cassette: SRAM GX Derailleur: SRAM GX Cranks: SRAM XO Carbon Grips: ODI Troy lee collab BB: SRAM Brakes: SRAM code rsc Rotors: SRAM centerline Tire inserts: cushcore pro 29 Seatpost: Thomson dh Seat: synchros kaslo The wheels are in perfect condition except for one small dent in the back rim.(dent does not affect performance at all)Wheels come with a Cush core in the back. Tires on the bike are practically brand new. Bike is in good condition. Has seen a season of riding.$4000. Very confidence building bike great for racing Buyer pays shipping and PayPal fees. Super sick bike! Retails for $7180.

Sep 13, 2021 at 14:41
Sep 13, 2021

Selling
Sep 13, 2021 at 13:57
Sep 13, 2021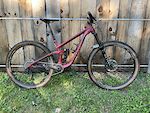 $3600 USD
Hi Pinkbikers, I have a Transition sentinel in a medium. It does have cosmetic dings here and there as a bike should but it is in very good condition. The suspension is new last summer. The chain and derailleur are new two weeks ago. Bars are new this spring. Dropper new this summer. Sooo good! Rims are perfect no dents or bends. Brakes new this spring as well! Won't come with bottle cage. Specs: Frame: Transition Sentinel size medium in red Fork: Rock Shox lyrik ultimate (all the bells and whistles) Rear shock: Rock shox super deluxe ultimate Wheels: Stans flow s1 ( So strong and good) Tires: Vittoria Mota front and martello rear. (NOT IN PHOTOS YET) Cranks: SRAM xo1 carbon cranks Brakes: SRAM g2 rs (180 rotors) Drive train: SRAM gx (shifter and cassette are stock with new chain and derailleur are brand spanking new) Dropper post: One up components v2 dropper brand new this summer runs brand new. Has not seen too much action since installed. Cockpit: Deity bronze bars and race face affect stem. Seat: Anvil stock Headset: fsa Grips: Odi This bike is wicked playful, eats up tech and does air time! Buyer pays shipping and PayPal fees. Text me for more information. Thanks, Lev

Apr 27, 2021 at 10:21
Apr 27, 2021

Apr 16, 2021 at 7:11
Apr 16, 2021

Selling
Apr 9, 2021 at 17:14
Apr 9, 2021

Apr 9, 2021 at 7:01
Apr 9, 2021
Load more...