The Hafjell bike park in Norway provided a fantastic race, track and venue for the final round of the Rocky Roads UCI Mountain Bike World Cup finals this weekend and it was a fitting end to the 2012 World Cup season.
This was one of the best tracks in many years and a season favourite for most riders, with its mix of huge jumps out of the start gate to super technical steep rock gardens and high speed 70kmh sections out on the ski pistes!
Unfortunately Lewis Buchanan got rushed into hospital the day before we were leaving and had to stay in to have his appendix removed, so he had to sit out of the finals, which was a real shame for him.
Al Bond had flu all week and a chest infection but decided to give qualifying a go even though he really shouldn't have been out of bed. Fair play to Al for giving it a go but just to top off a bad weekend for him he flatted in the bottom rock garden, ending his chances of making the top 80 cut and a place in Saturday's finals!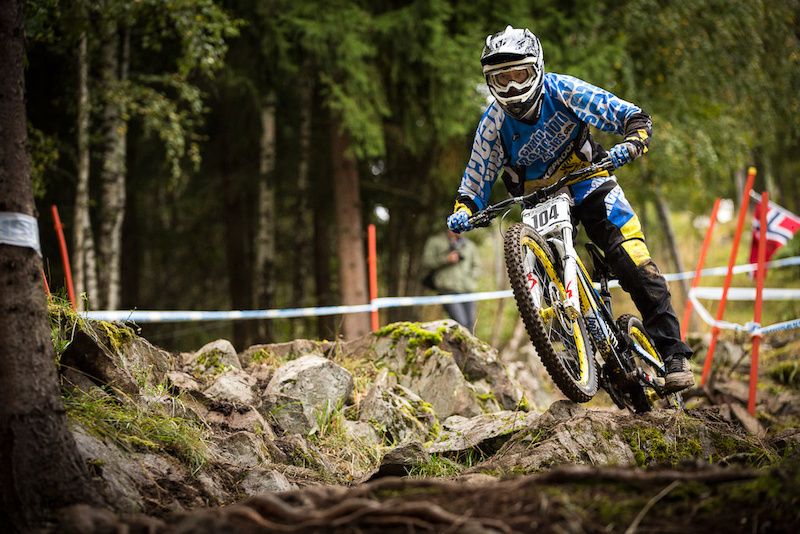 Matti Lehikoinen, Joe Smith and Matt Simmonds all qualified safely through to the finals and it was great to see Matti's family all make it out to watch and support him and the rest of the team. Matti put down a solid run even though he is still recovering from the injuries he sustained in the Canadian round, placing 65th and the third fastest rider of the race through the speed trap section at 73kmh - pinned!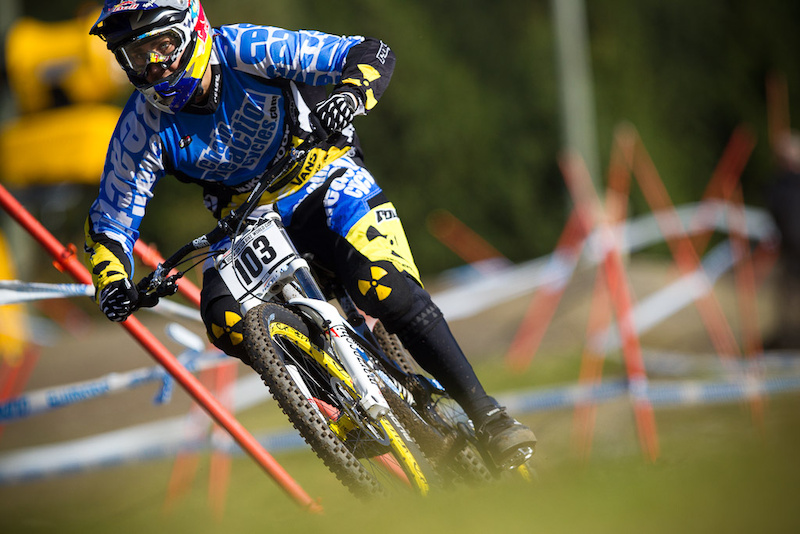 Joe Smith and Matt Simmonds have been consistently up with the fastest guys in the world all season, coming into this round ranked 20th and 16th overall, which was a goal at the start of the season for both of them. Both Joe and Matt were looking for another top 10 finish here like they did at the Fort William round, but it wasn't to be.
After looking super fast all through practice and posting the second fastest time in timed training, Matt just didn't quite hit the lines as fast or carry speed like he was in practice and was a little disappointed to finish in 24th with a time of 3.39, just two seconds off the top 10! However, that was good enough to retain Matt's 16th place in the overall World Cup which is a great achievement for him and something to build on for 2013.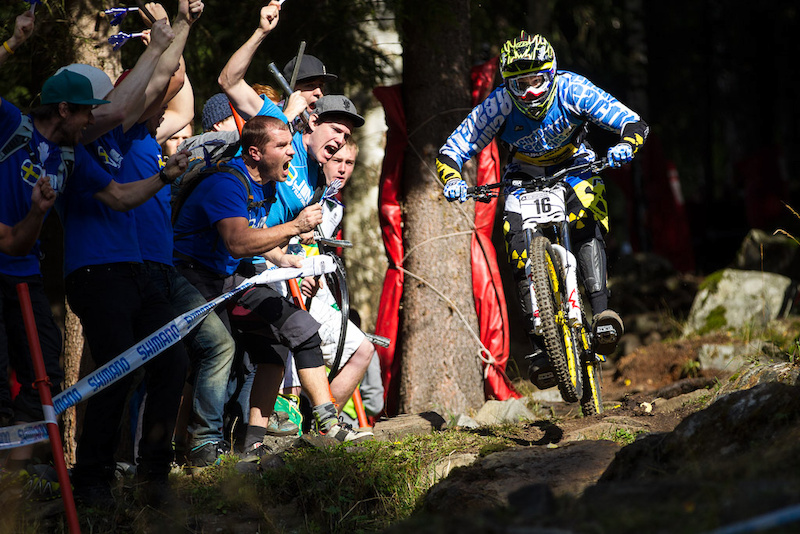 Joe was also looking amazingly quick in the practice sessions, sending the huge step down jump that only the bravest riders were doing. However, in his run Joe made a few mistakes trying to push hard and lost some time on the bottom flatter section to finish 34th with a time of 3.41, which also was a bit off what Joe wanted and is capable of. But with another consistent finish along with his great seventh place at Fort William, Joe moved up one place to finish 19th overall in the World Cup rankings which is fantastic and also a great achievement to finish the season.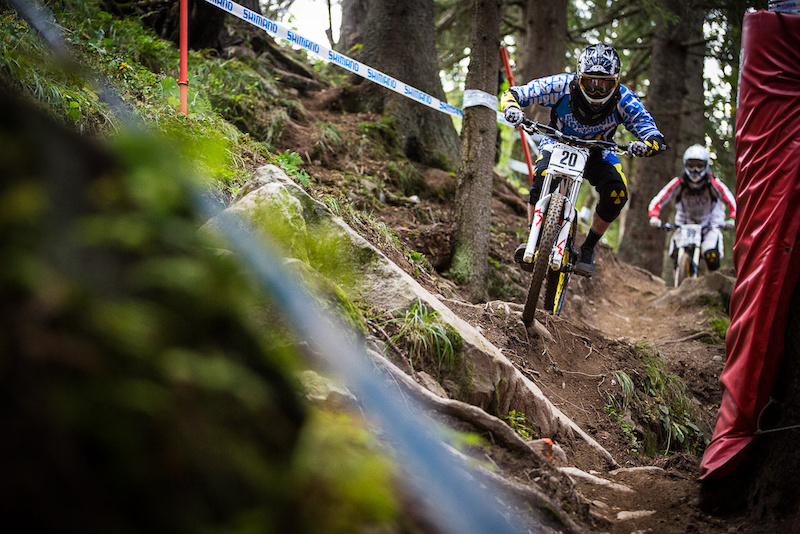 It has been a great World Cup season. The team has had some highs and lows, but we have all had a great time racing.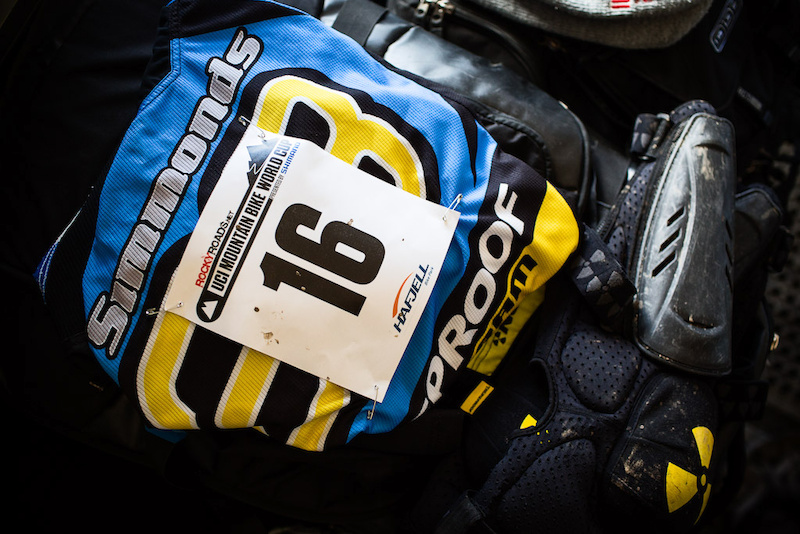 We have a few more events coming up at home and in Europe but the World Cup season has come to an end, so thank you to all our great sponsors and everyone that has supported us, we are already looking forward to 2013!